Hello, lovelies! Welcome to Cut N Make Crafts, your source for Cricut crafts and tutorials. I'm Jav and today I'm sharing a super quick and easy tutorial on "How to find uploaded files in Cricut Design Space using filters."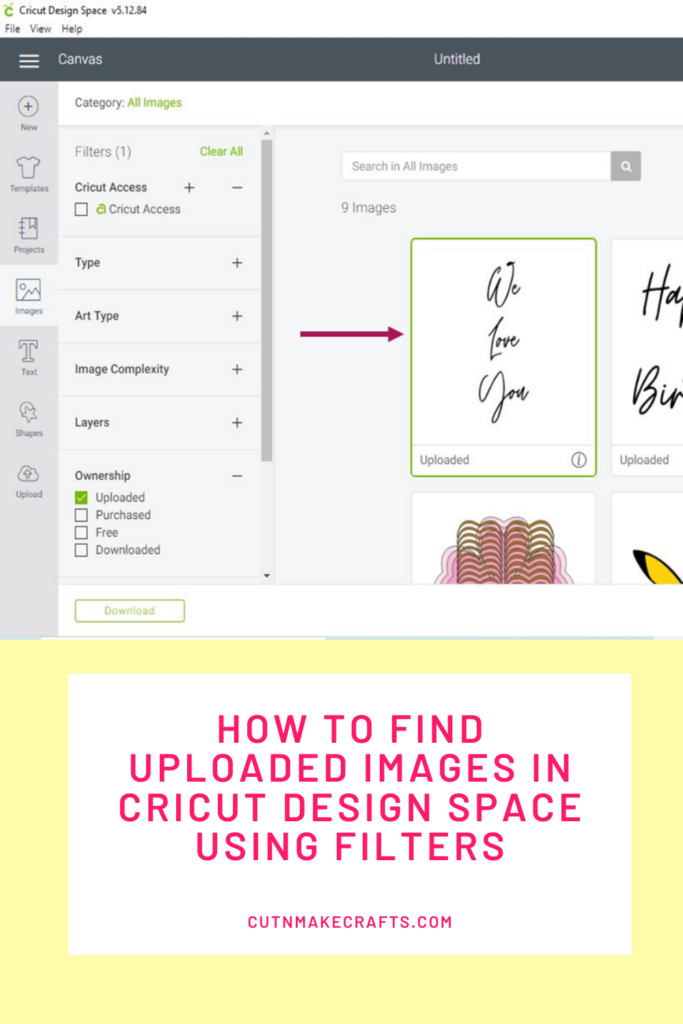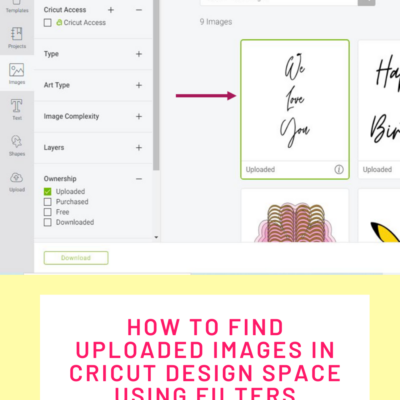 How to use filters to find uploaded files in Cricut Design Space
Learn how to use filters to find images that you have uploaded to Cricut Design Space.
Ingredients
Device

Cricut Design Space
Instructions
Firstly, open your Cricut DesignSpace app. You will have to sign in with your email and password if you havesigned out. This will be the home screen once you are in the Cricut DesignSpace app.

Next, there are two options:

Option: 1

Click on the "Three lines" at the top left corner. It will open a panel bar with different options to choose from.

Now click the second option, which is "Canvas". It will open a canvas / workspace to work on.

Option: 2

You can choose "New Project" from the upper right corner. It will directly open the canvas / workspace to work on.

Once you have the canvas / workspace opened. Click on the "Upload" option available on the left panel. It will bring you to the page where you have uploaded all the images.

Once you are here, click on the "ViewAll" option in the uploaded files. It will provide you a list of all the uploaded images in one place.

Now make sure to check the "Filters" available at the left panel. Choose the "Uploaded" option in the "Ownership" bar. The arrow points to the image description (uploaded file). This way you will know that it is an uploaded image.

*You can change the filters based on your preferences as well.

Now you can search the image in the search bar, or you can scroll down to see the uploaded images.

Choose the image that you want to use and insert the image. It will appear in the workspace / canvas that you a reworking on.

Once image is inserted in the workspace/canvas, you can work on that. You can also change the length and width of the image based on your preferences.
More Design Space Tutorials
Do check out these helpful Design Space tutorials as well!