In this post, you'll find adorable Cricut Earring Tutorials with FREE earring SVG cut files. If you're looking for a fun way to make your own earrings with a unique style and flair, these free earring tutorials are going to be right up your alley! Some are seasonal and some can be worn at any point in time. Have fun and give yourself and your wardrobe a fresh new look!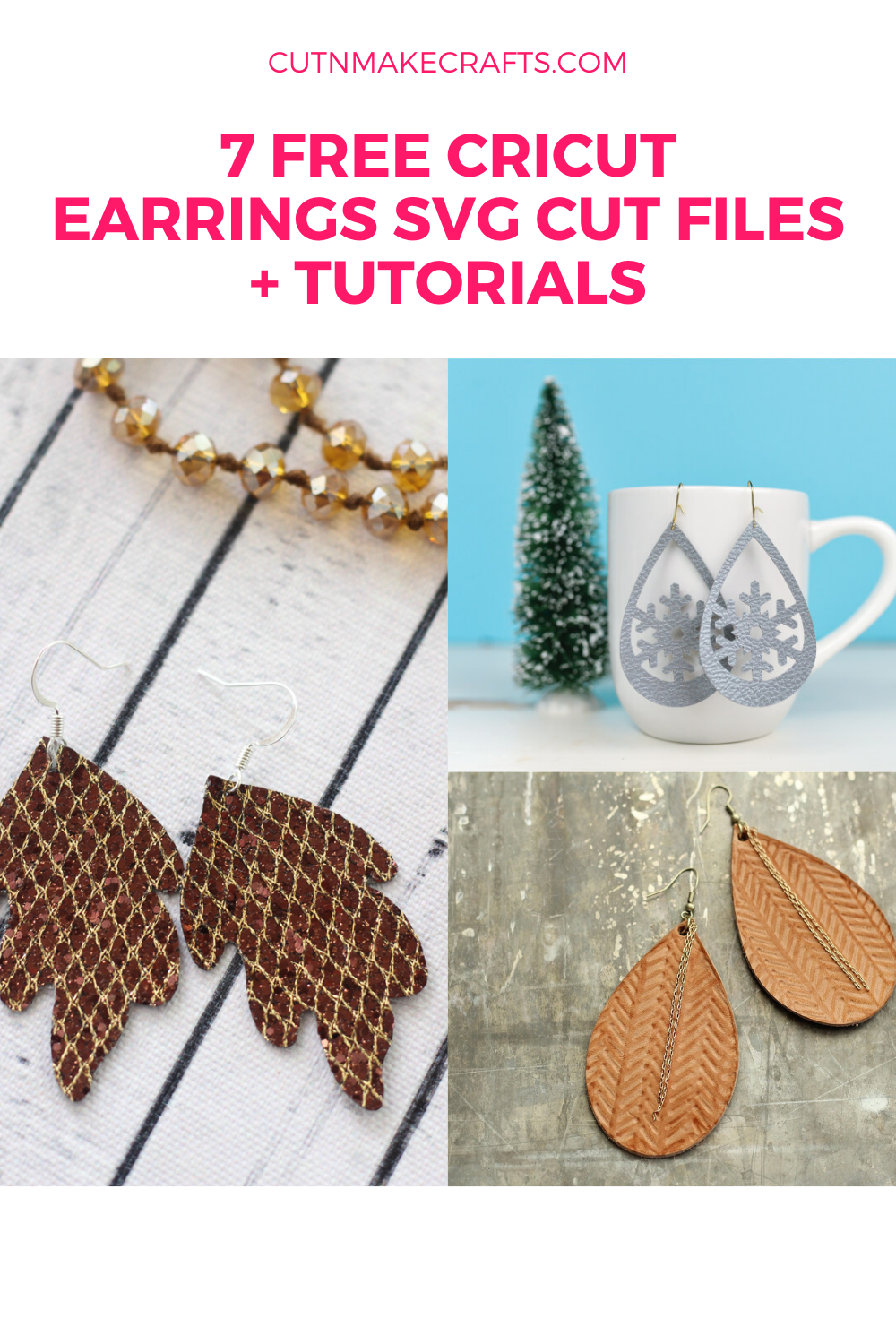 Let's have a look at Cricut earrings with FREE earring SVG cut files.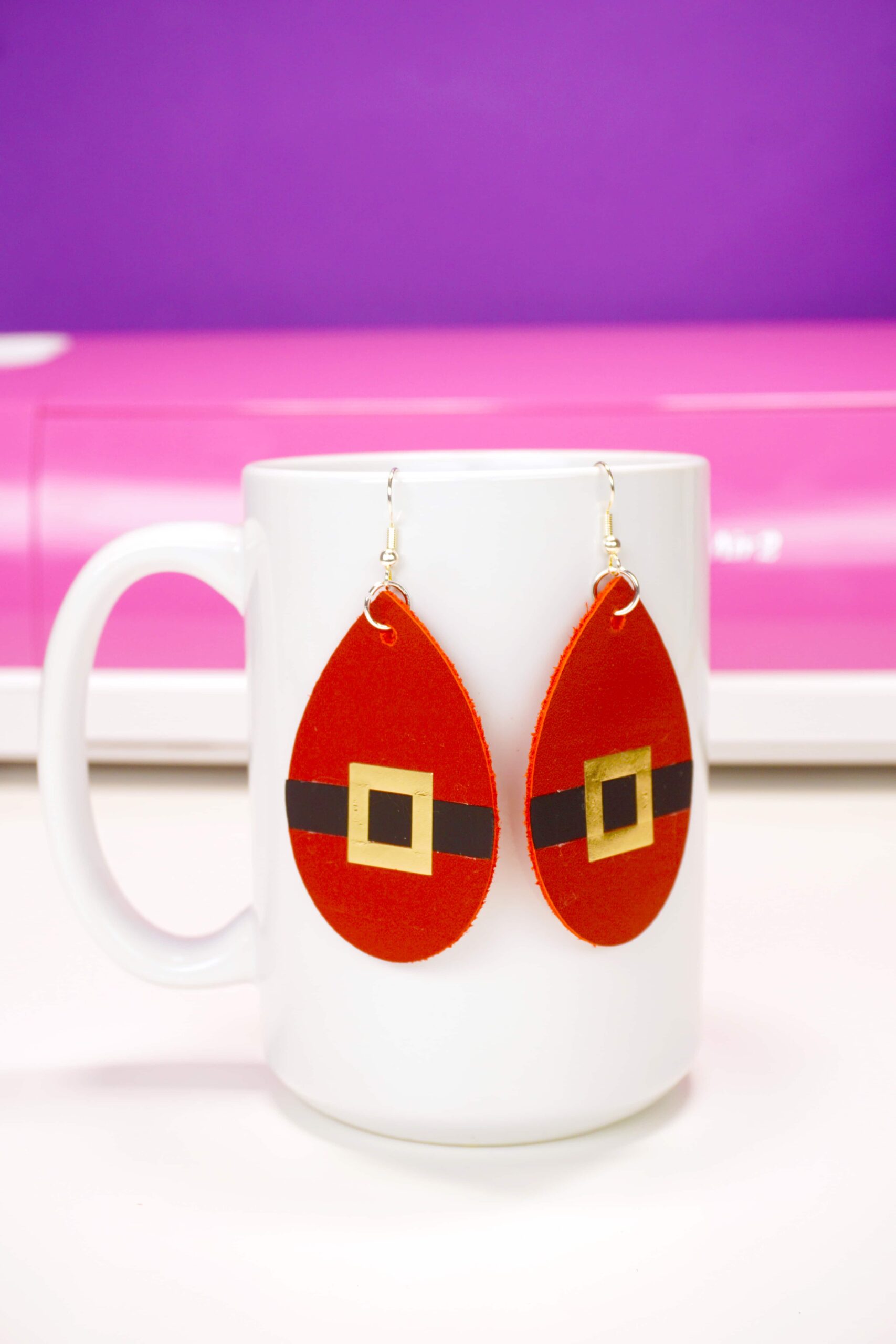 These DIY leather earrings are just the cutest! Talk about a super fun way to get into the holiday mood, fast. And the best part? You can create them easily at home using your Cricut machine. Just get the free SVG file, follow the tutorial, and you'll have your own fun holiday earrings just in time for Christmas.
And if you're a holiday fan like me, who says that you can't wear them all year long? Why stop spreading the holiday cheer when you don't have to?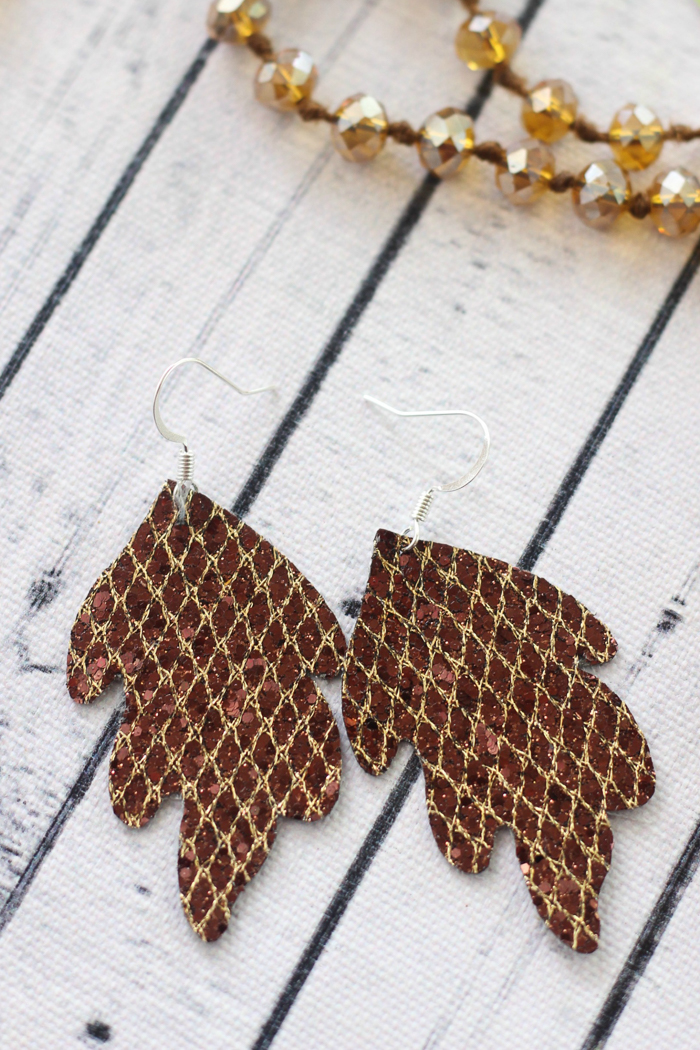 If you're looking for an upscale earring that you can pair up with a wide variety of outfits, don't miss out on this Leather Earring tutorial that you can easily make with your Cricut machine. 
Having a pair of leather earrings can take an outfit from glam to casual easily and these earrings hardly take any time to make. You can even have multiples of the same earring cutout, just using different colors and textures of leather.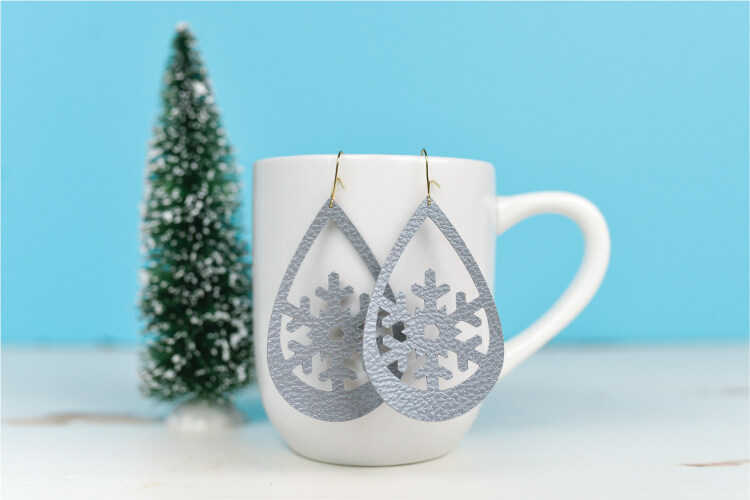 These earrings are just the cutest. And even though they might be geared more towards the winter season, you can whip them up and wear them any time that you want! I love the silver look to them but you can try out different colors of faux leather as well.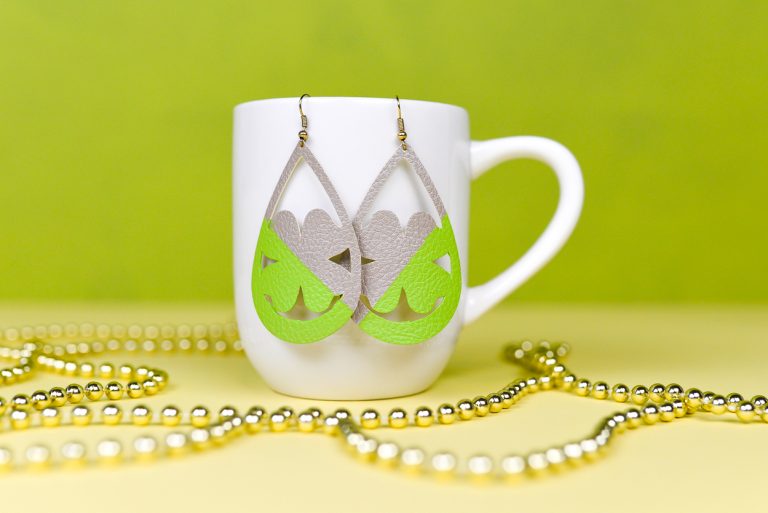 One thing is for certain…if you make up these fun Cricut earrings for St. Patrick's day, you'll never have to worry about being pinched ever again! This will ensure that you'll always have your green on at all times, and look good, too! 
Make earrings with your Cricut machine is not only a fast and affordable way to add in some style, but the earrings are also super lightweight as well. They aren't going to be heavy on your ear lobes or be uncomfortable like so many storebought earrings can be. 
What I love about this simple tutorial is that it gives you the steps on how to make your earrings but then gives you the creativity and freedom to make whatever you want. As long as you get down the process for using your Cricut machine to make the earrings, you can use your creative outlet to make some really fun designs!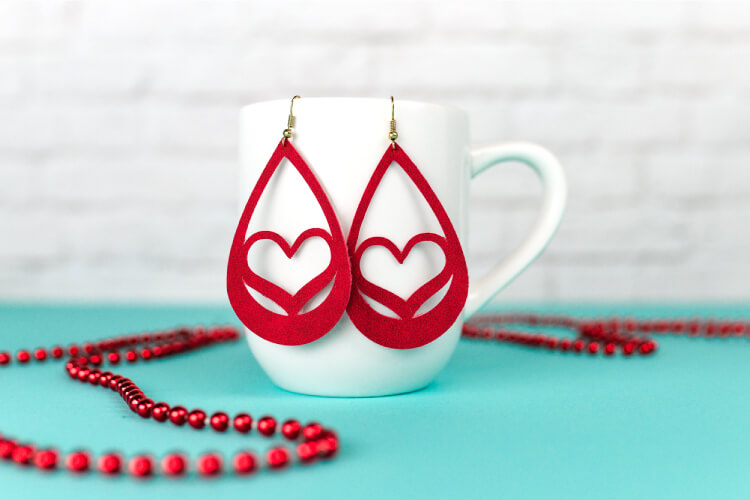 Are you a huge fan of Valentine's Day? It's time to showcase that and make your own DIY earrings! These are so fun, bright, and full of love! And since they're made with suede, they have a really nice texture about them as well. (plus, they're still super light for your ears!)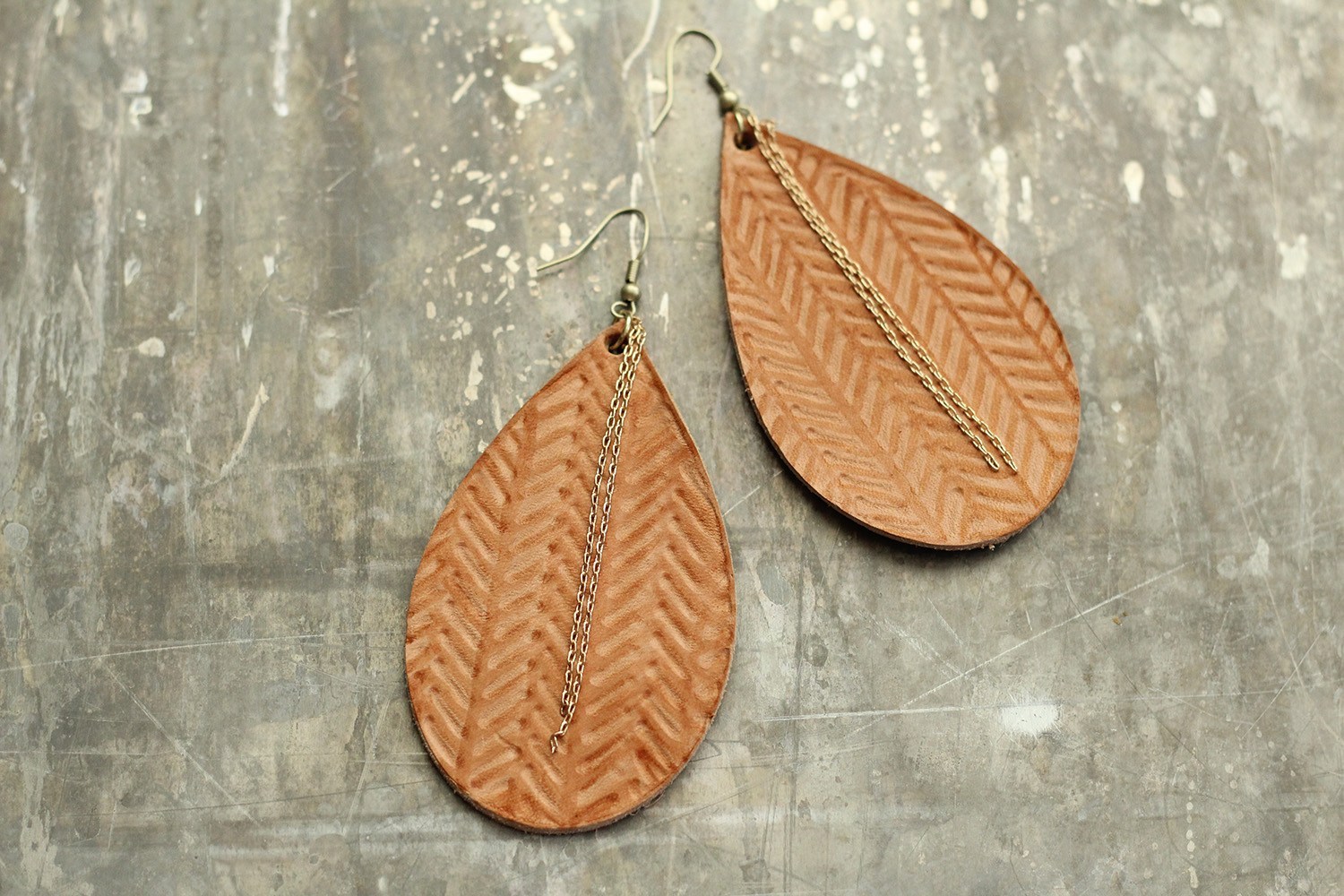 Don't forget to save this for later!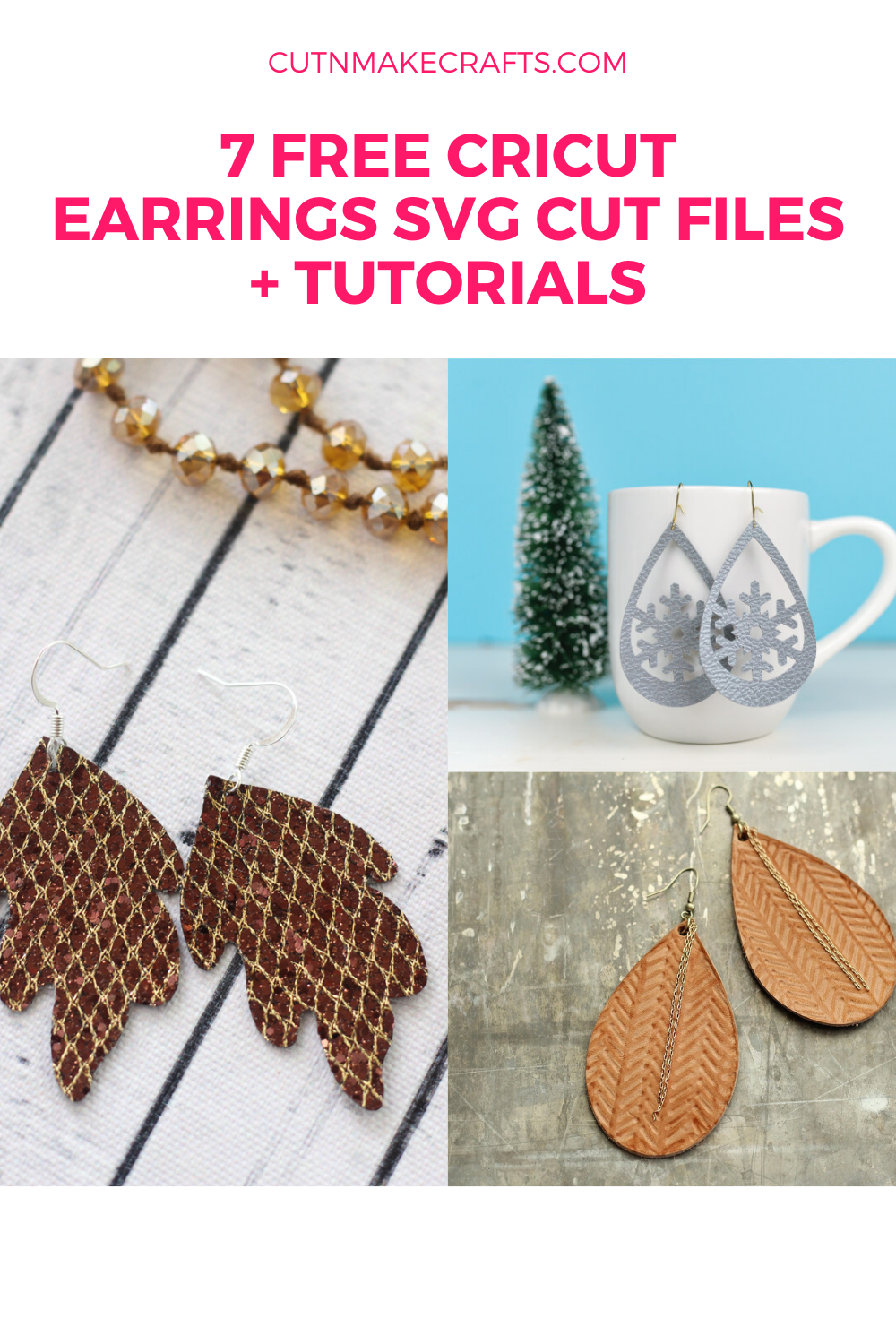 More Cricut Tutorials
Here are some more awesome Cricut posts to check out: