In this post, I'm sharing how to make these cute 4th of July mason jars with patriotic SVG (free). This is a very simple and fun patriotic Cricut project that will make a perfect 4th of July decor for your home. You can make this project with old glass jars too.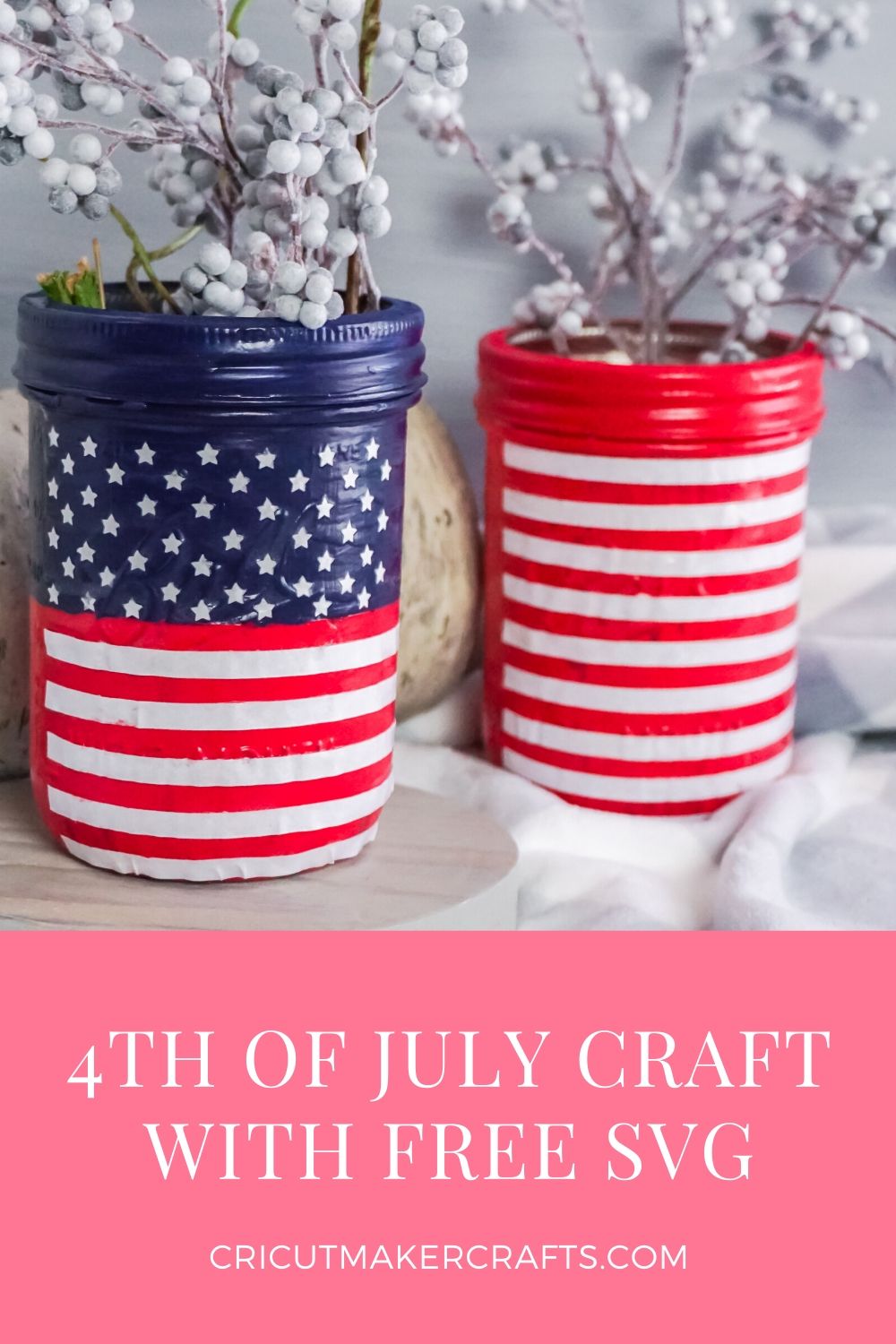 DISCLAIMER: Cut N Make Crafts is a participant in the Amazon Services LLC Associates Program, an affiliate advertising program designed to provide a means for sites to earn advertising fees by advertising and linking to Amazon.com.
4th of July Mason Jars with Patriotic SVG (FREE)
Supplies Needed to Make 4th of July Mason Jars
For this project you will need the following supplies:
Light Grip Cutting Mat

Paint brush
Acrylic Paint in Blue and Red –

will be used for painting the jars to give the red and blue patriotic effect

Modpodge (or other craft sealant)

this will be used to seal the sticker on the mason jars.

White Sticker Paper (full sheet)

to cut out the stars and stripes using your Cricut. If you have white adhesive vinyl, you can also use that instead of the sticker paper.

Cut Files for the Stars and Stripes (you can grab this by signing up for the VIP list below).
Instructions:
Gather all the supplies.
Apply painter's tape across the center of one of the mason jars.
Paint the bottom half of the mason jar red. Allow paint to dry.
Paint the entirety of the other mason jar red.
Once the blue jar is dried up, paint the bottom of the jar red.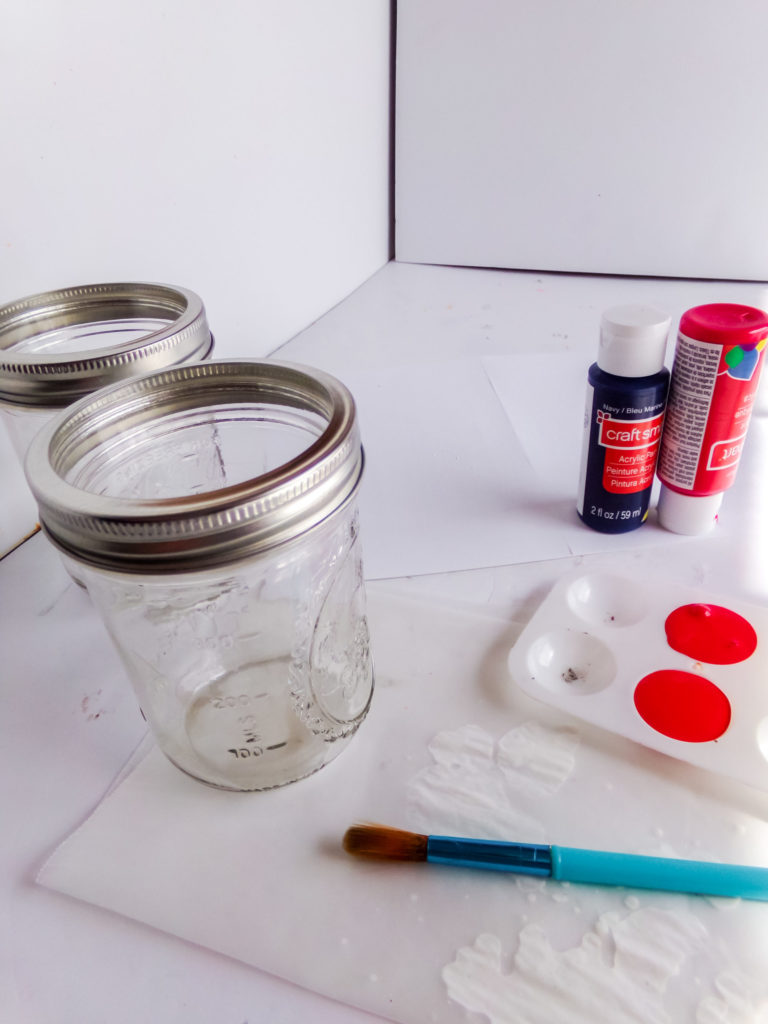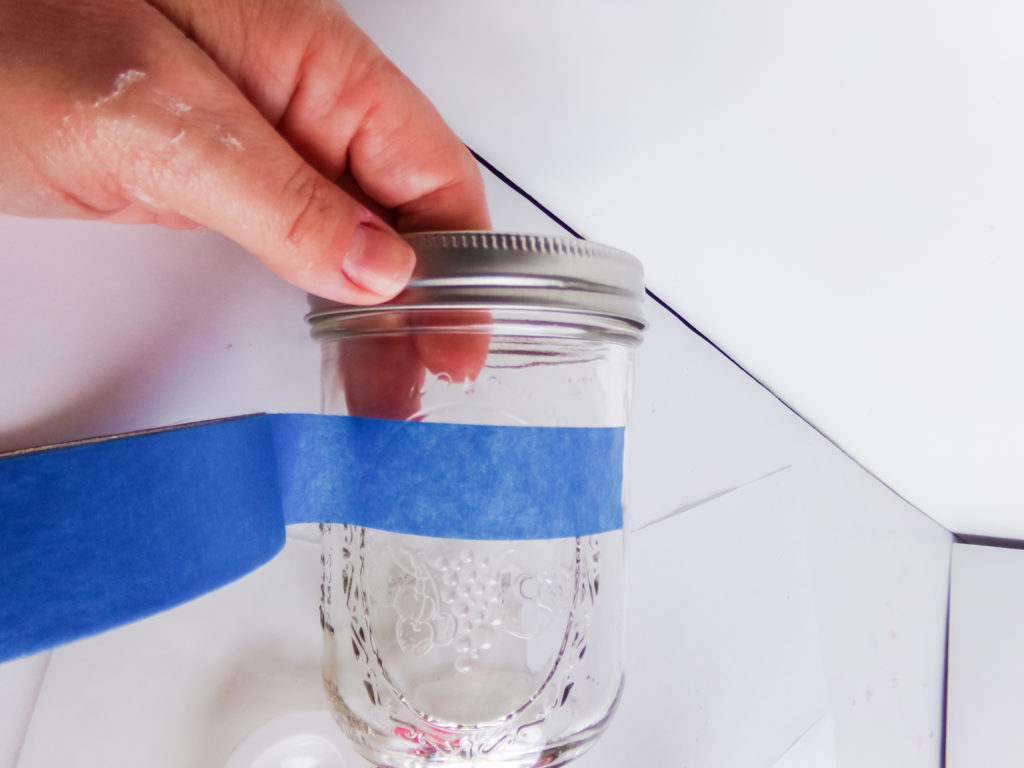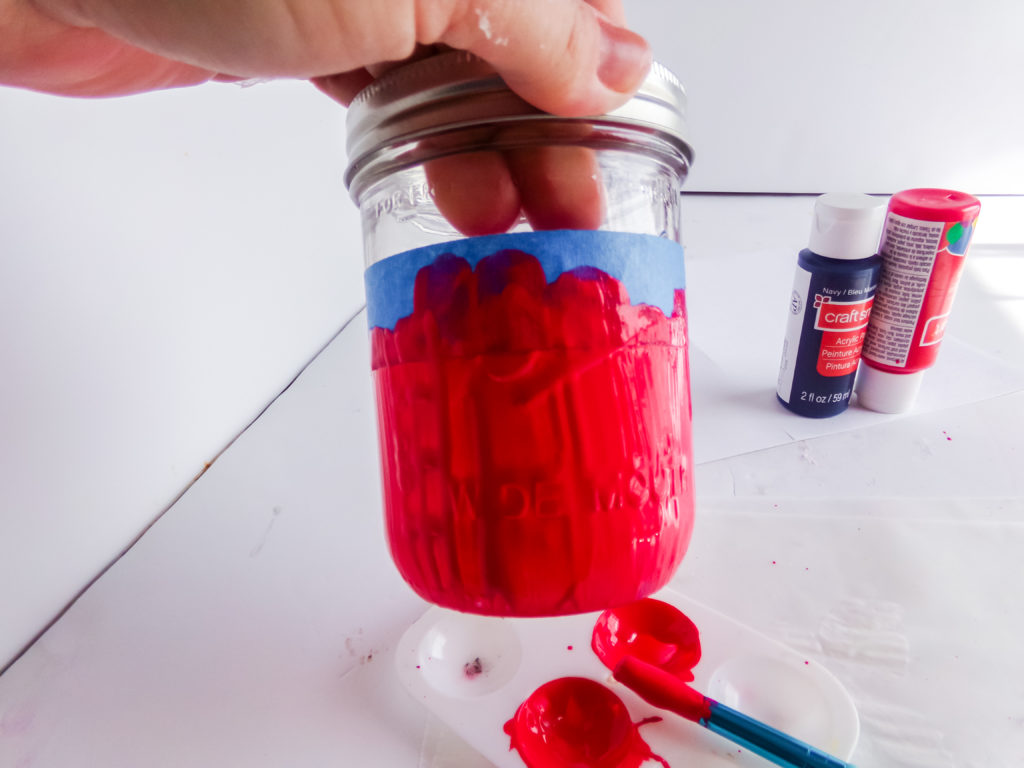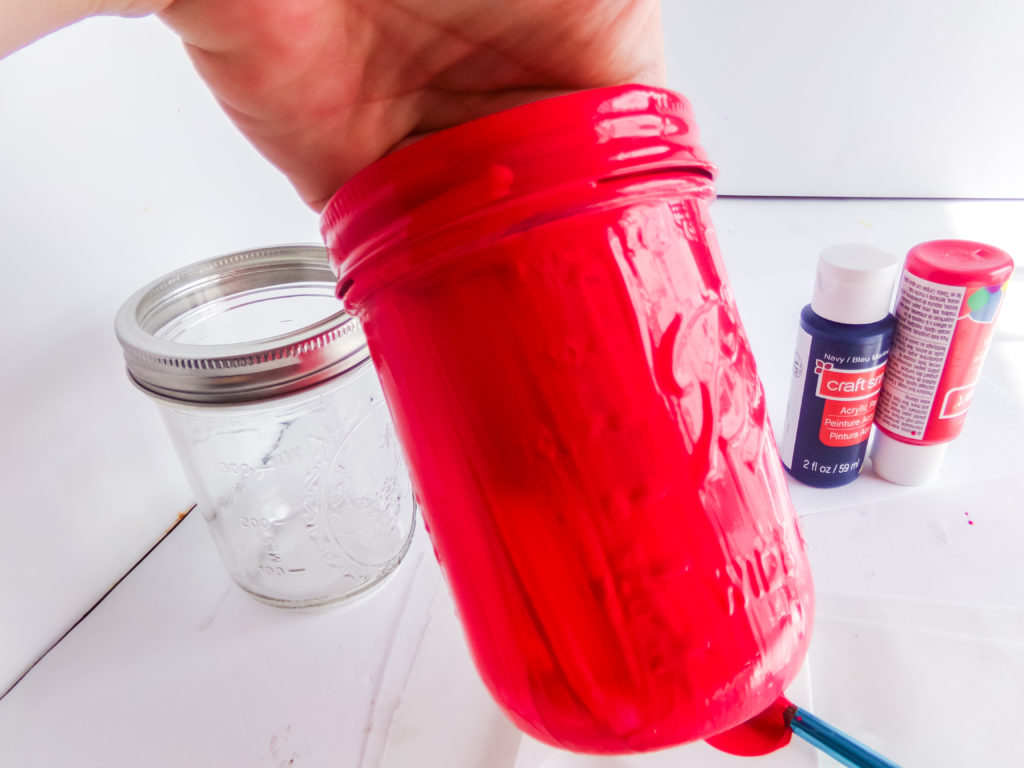 Load cut files to Cricut Design Space and cut out the stars and stripes from the white sticker paper.
Carefully apply the stickers to the mason jars with the stars on the blue part of the first mason jar and the stripes on the bottom of the first jar and the entirety of the second jar. I placed mine apart evenly, using the width of the white sticker stripe as my guide for how wide to leave the space between.
Coat both jars in a thin coat of sealant and enjoy!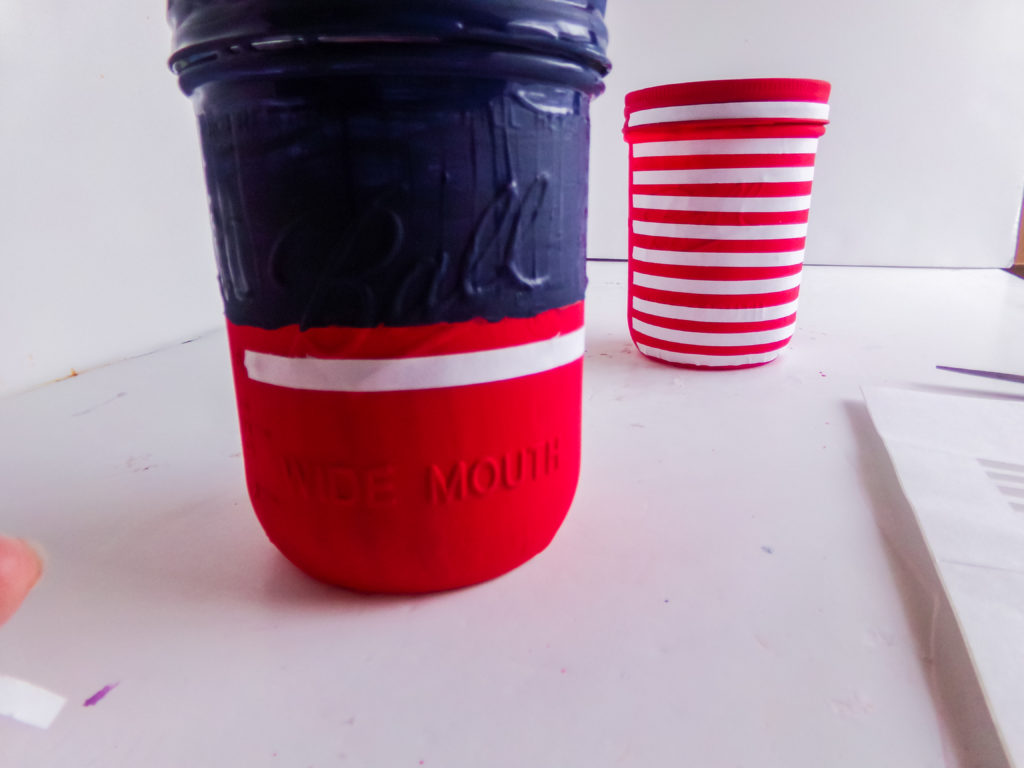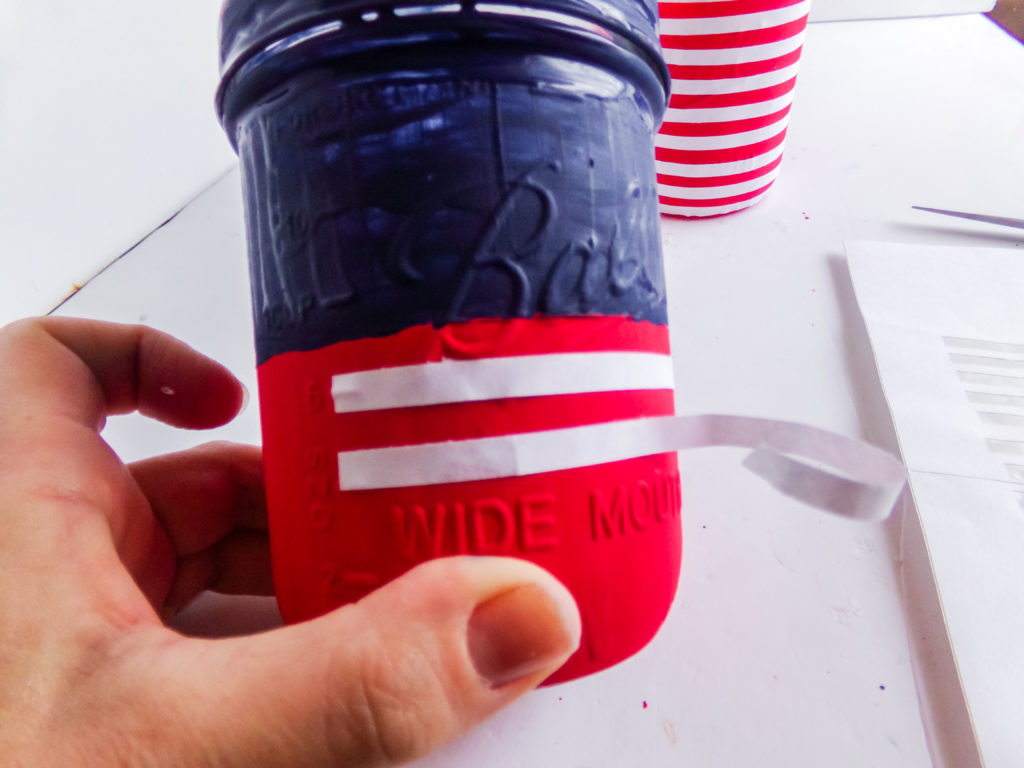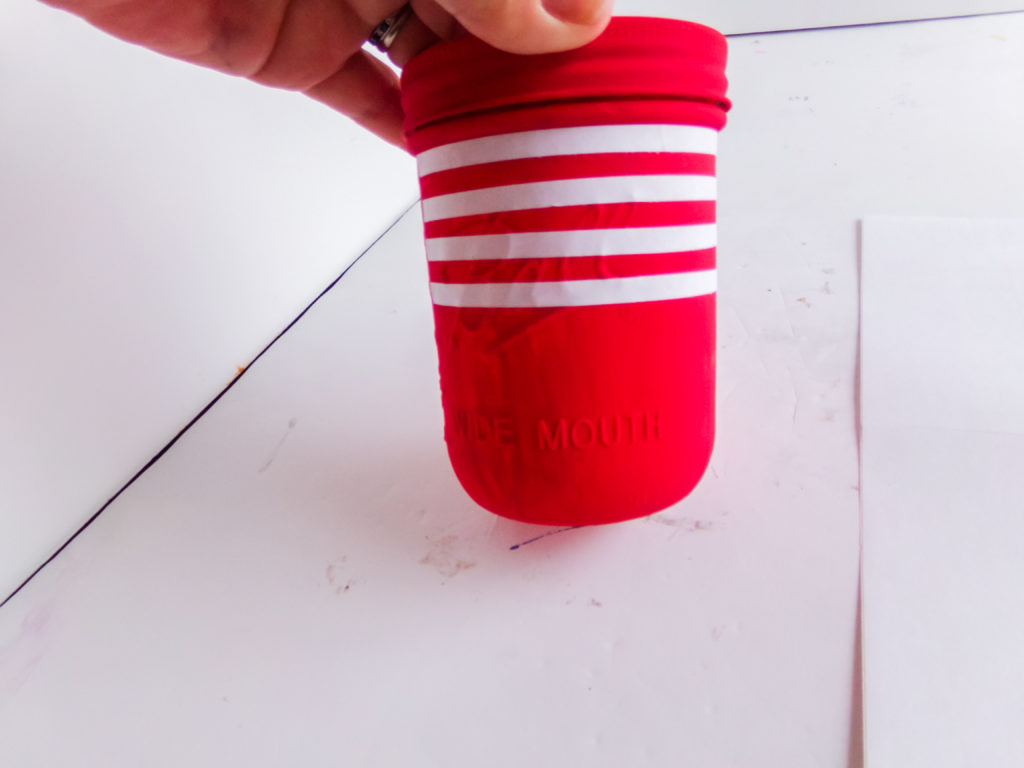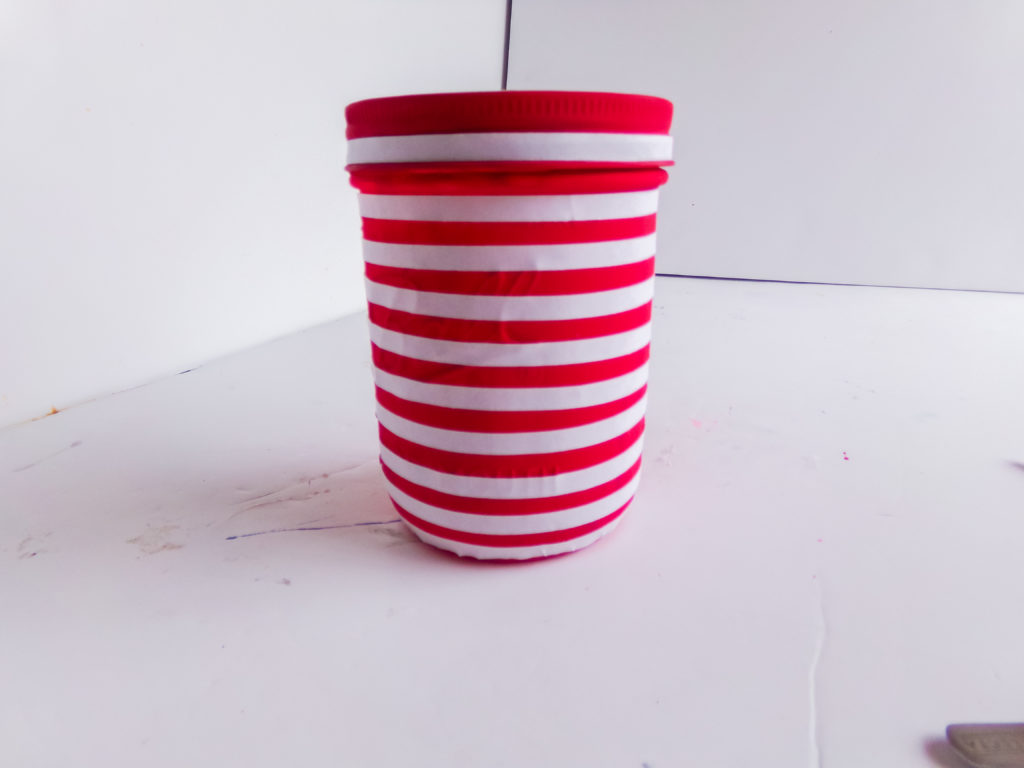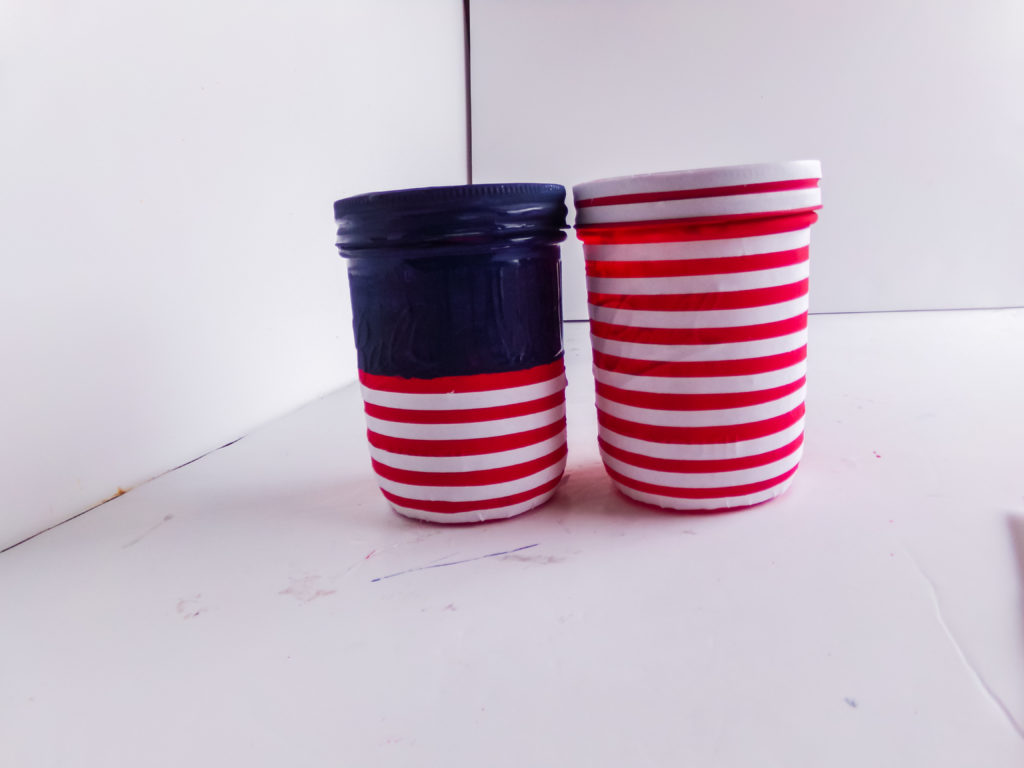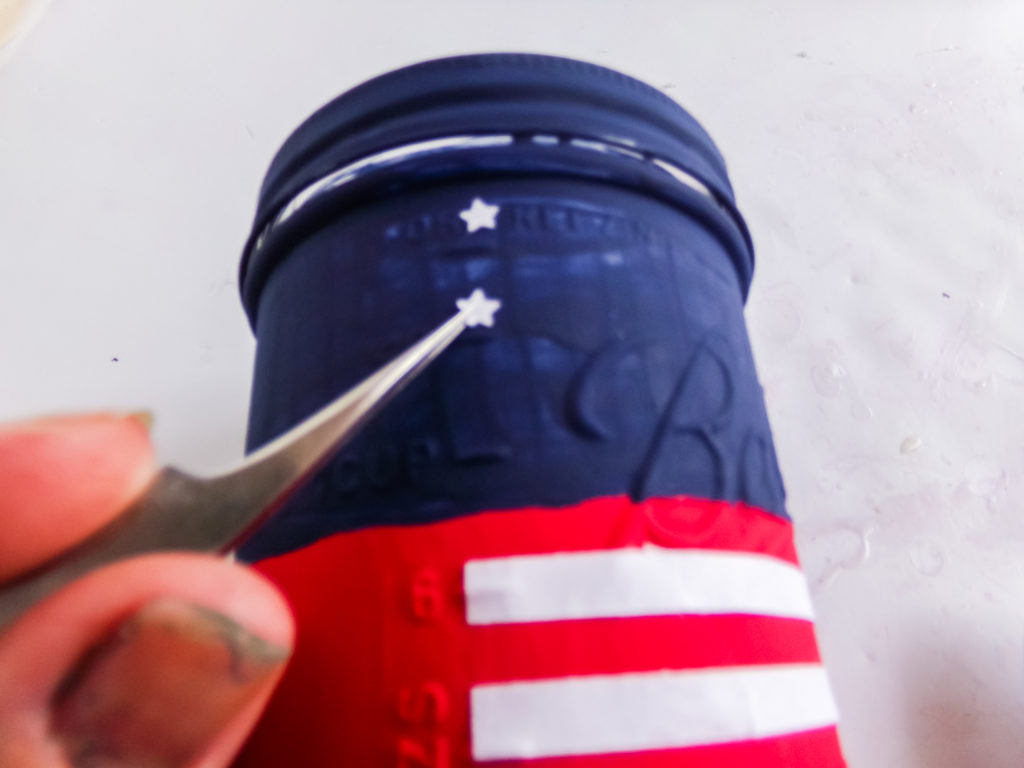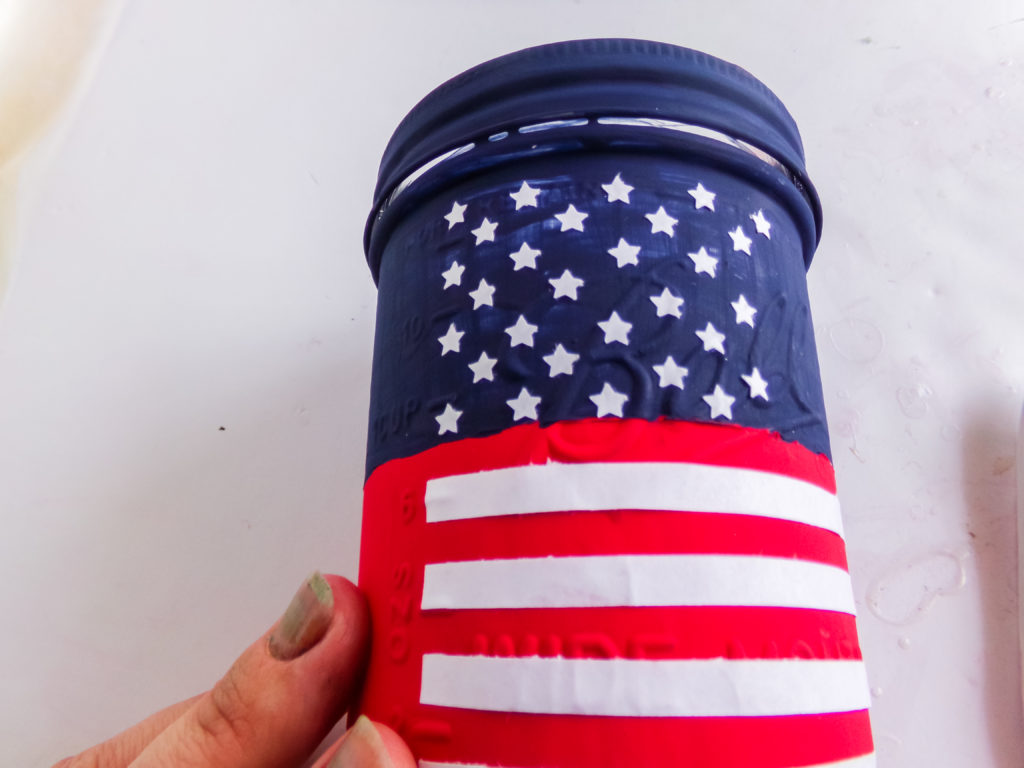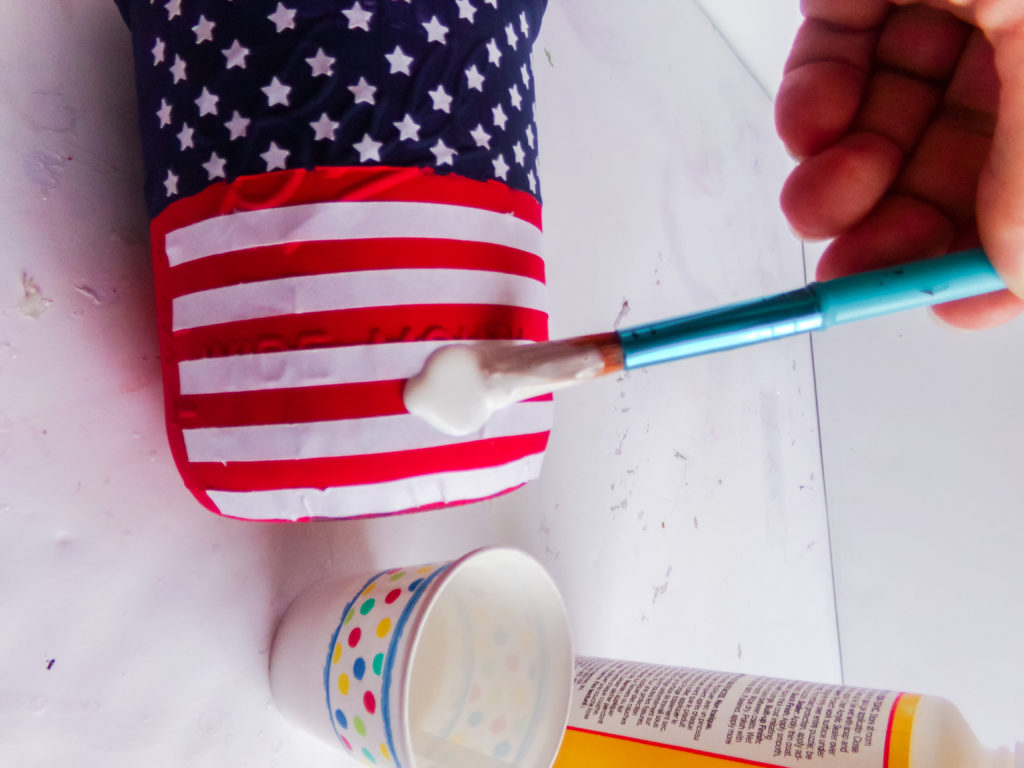 Be sure to save this post for later by clicking the save button.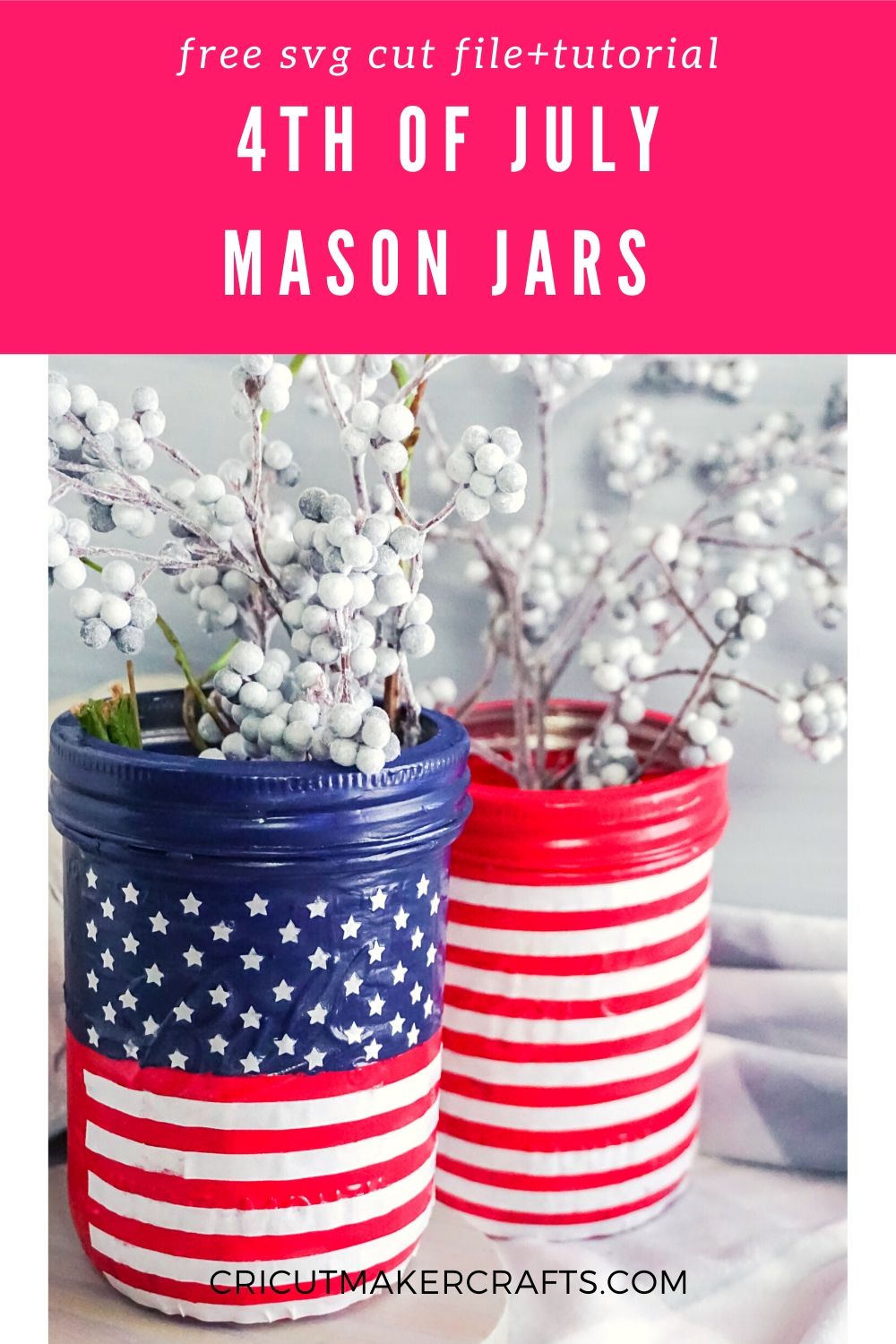 More Helpful Cricut Posts
With that, we have reached the end of this post. Please share this tutorial on how to apply layered vinyl with your Cricut buddies. Also, check out these helpful Cricut posts.