Hi there crafters and welcome to Cut N Make Crafts! I'm Sumayyah (a contributor at Cut N Make Crafts) from @CraftYourMemoriess on Instagram. Today, I will be sharing sublimation designs for T-shirts based on Mother's Day! All these designs are cute and perfect to gift to a mother in your life.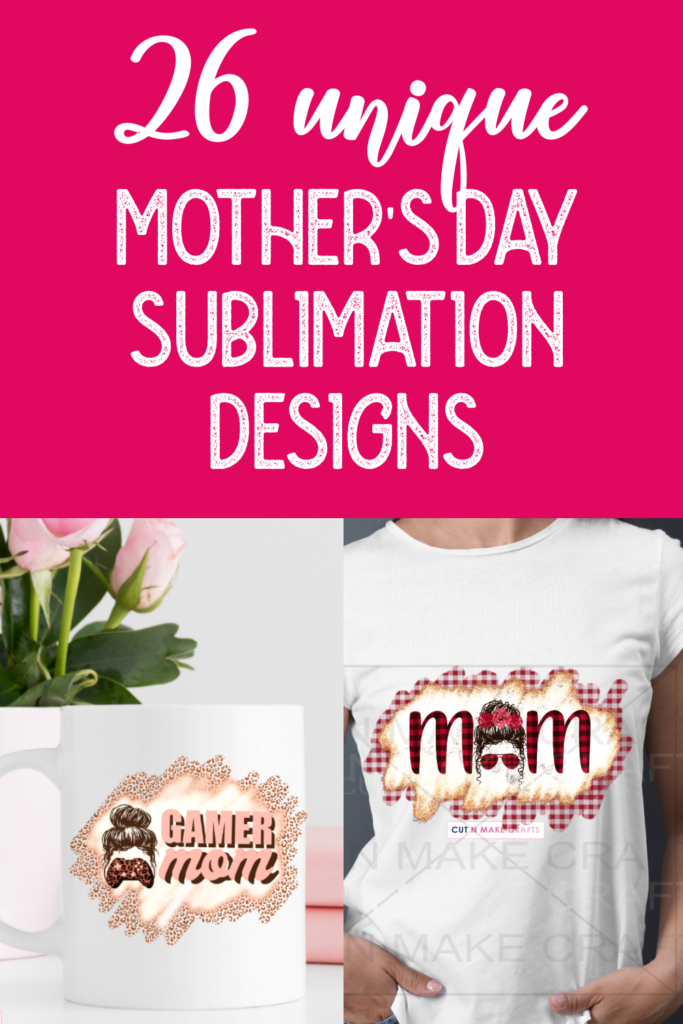 First, what is sublimation? Sublimation is the process where a specific type of printer, ink, or paper is used to create a design on a blank item. It is then transferred onto the product by using a heat press. The best part? Sublimation will not fade! It is great to create high-quality items at home! What type of items can sublimation be used on you may ask? Anything that has a polyester coating, perfect for t-shirts! Sublimation can also be used on mugs, phone cases, and other blanks that have the coating. It has a similar concept to using heat transfer vinyl (HTV) but creates a higher quality product and will last longer! If you want to learn more about sublimation printing and design check out the article Understanding How Sublimation Works. This article covers all the details about how to get started with sublimation, the pros, and cons of sublimation, and the designs that work with sublimation.
If you're still confused about the difference between sublimation and HTV, check out this video below which differentiates between sublimation and heat transfer.
Now let's get started at viewing some cute sublimation designs for t-shirts!
With this leopard print, you can make a cute t-shirt for your mom! Just print out the design and transfer it onto a polyester t-shirt!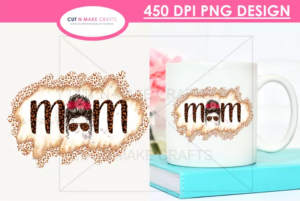 This is another cute messy bun MOM design, but this time with plaid for all those plaid-lovers in your life! 
I absolutely love this t-shirt design! It is so cute and awesome! Not only does it have leopard print, but it also has those amazing controller glasses! Perfect for those gaming moms!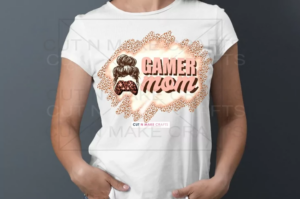 Since mothers are absolutely awesome, it is nice to give them a day to celebrate and gift them wonderful presents to make them feel special. If you would like to create a t-shirt for your mom and cannot find a specific design, check out this bundle! There's a design for every type of mom!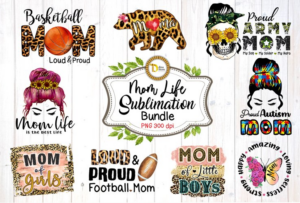 Make an Autism Mom even prouder by gifting them this cute tee!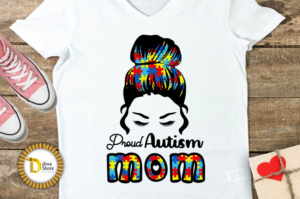 Bring back leopard print by using this adorable design for the mom in your life. This design can not only be used on t-shirts but also tumblers.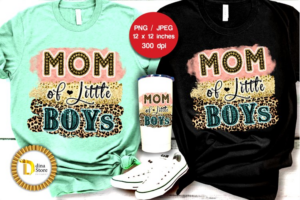 Don't get me wrong but isn't this how we all get things done? With six different designs, you'll find one for everyone!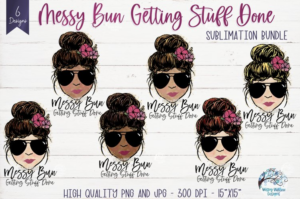 This bundle consists of many different tie-dye-themed sublimation designs, all about the "mama bear". How cute! Find the tie-dye that suits you and get started!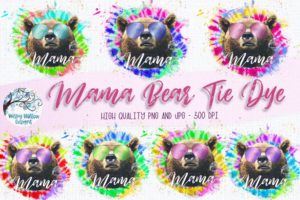 How pretty is this design? Almost too cute to use! I would love to make this for myself actually since I love two parts of this design, blue and the leopard print!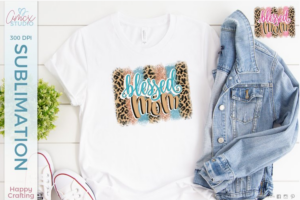 Messy hair? Don't care! Own up to it because girl, you rock it! Another bun design that is too adorable to miss out on. Check out that matching leopard glasses and bandana set!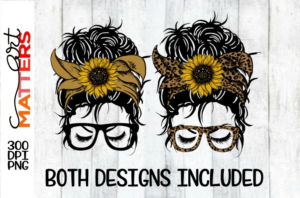 Aren't these sublimation designs just stunning? I love the modern chic vibe these designs give. Although originally made for a tumbler, these designs can be also used on a tee.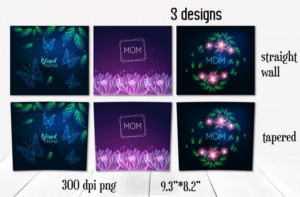 Another awesome bundle, suitable for sports moms! Whether it's your child in sports or yourself, these designs suit perfectly. 
I love this classic sunflower design! It's great to wear on a bright spring or summer day, and perfect as a Mother's Day gift!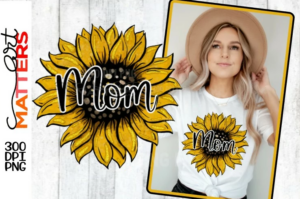 This you? It sure is a funny mom design, good for those who love to laugh! I love how the cheetah print is making a comeback because all these designs are so much cuter because of it!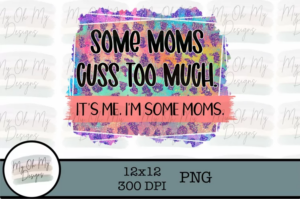 This simplistic mom design not only gives retro vibes but also includes the cheetah print once again. Are you into the trend because I sure am!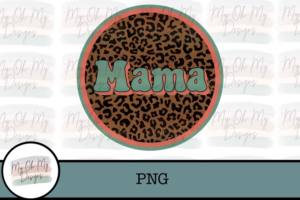 Want to make a mom laugh out loud? Give them this tee!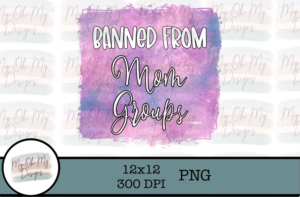 A simple but cute design that says it all! Mothers are amazing and deserve the best gifts, especially on Mother's Day!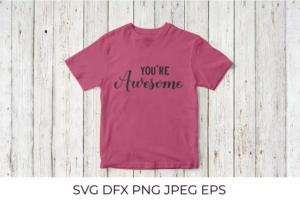 Know a mom who has many children? This adorable design references how many children she has and comes both in black and pink! It also gives me scrabble vibes!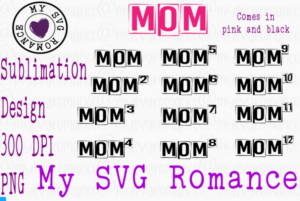 Do you know a baseball mom? Well, this is a great gift for them! Not only does it have buffalo plaid included, but the font also makes it extra special. 
One more messy bun bandana bundle for moms! This one comes with an assortment of matching glasses and bandanas and even some skull ones! You'll definitely find your favourite out of this lot.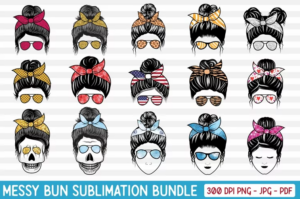 Oh, this has to be a new favorite! Another autumn design, but I'm sure it would work for any season!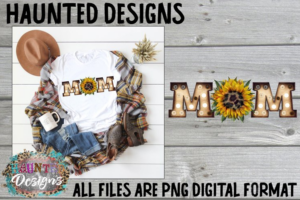 Isn't this adorable! This is now definitely on my list to make for my daughter and me! I love the matching designs and the print just takes it up a notch!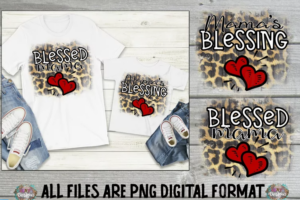 If you have a dog, you may find its breed in this bundle! This bundle comes with 16 different dog breeds all in a brown plaid design.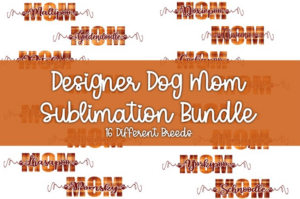 Last but definitely not least, this cute leopard print mom design. I would love to give this to any of my friends since it's a beautiful message and a cute design. 

That's all for now! I hope you found a Mother's Day design that inspired you to create a beautiful sublimated t-shirt for a special mom! Make sure to pin this post on your Pinterest board to save it for later! Happy crafting!