In this easy Cricut project for beginners, I'm sharing how to make a Unicorn bookmark with Cricut. Also, included is a FREE SVG file.
Hello, Cricut Buddies and welcome to Cut N Make Crafts! Today, we'll be working on a really quick and easy Cricut beginner project using JUST papers. Through this project, you'll learn how to make the first few cuts using your Cricut right after you buy it.
Okay, let's get started!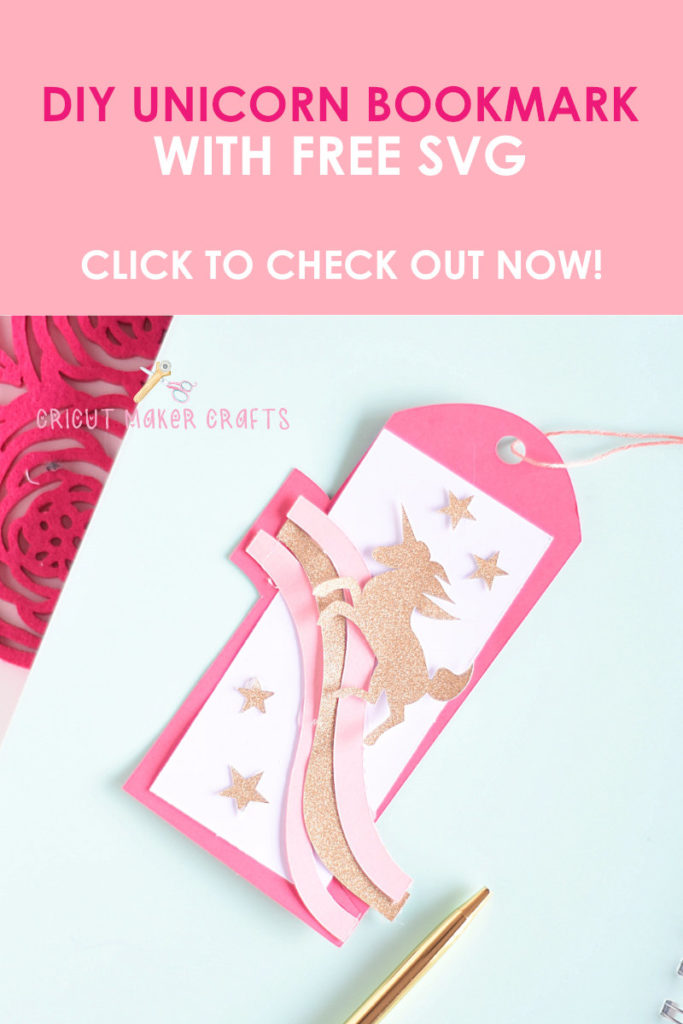 How to Make Unicorn Bookmark Using Cricut
Let's get started with the Unicorn bookmark tutorial using Cricut Maker. But first, here's some important Affiliate info.
AFFILIATE DISCLOSURE: Cut N Make Crafts is a participant in the Amazon Services LLC Associates Program, an affiliate advertising program designed to provide a means for sites to earn advertising fees by advertising and linking to Amazon.com.
Techniques Covered in Unicorn Bookmark Tutorial
In this tutorial you will learn the following important techniques:
How to cut different types of card-stock using Cricut.
Now, let's look at the list of supplies.
Supplies needed for Unicorn Bookmark Tutorial
Yarn/string for the bookmark
Free SVG for Unicorn bookmark – can be grabbed by signing up for the VIP list below.
IMPORTANT TIP: If you're not using the cardstock purchased from Cricut, before you start your project, do a test cut with the cardstock first to see which material setting works best because the materials differ based on the manufacturer. Also, the material settings listed on the Cricut Design Space app is for the materials sold by Cricut and might not work for other materials.
Step-by-step Tutorial for Making Your Own Unicorn Bookmark
Here's a summary of the steps involved in making your own Unicorn bookmark using Cricut.
Sign up for the FREE SVG library.
Download the FREE Unicorn bookmark SVG file
Upload the file on Design Space.
Prepare your mat by placing the different colored cardstocks on your mat.
Load your mat and make the cut!
Assemble the bookmark as shown in the video.
Add the string for the bookmark and you're done!
How to Use Unicorn Bookmarks?
Here are a bunch of ideas on how you can use this beginner Cricut tutorial and the Unicorn bookmarks made from it.
Make the bookmark with the kids to keep them busy and get their creative juices flowing.
Make these Unicorn bookmarks to sell on Etsy or at craft shows
You can also make these Unicorn bookmarks to give as gifts.
The kids can also make and sell these bookmarks for a fundraiser or just to earn some cash.
The End!
With that, we have reached the end of the tutorial where I shared with you a very fun and quick beginner Cricut project – Unicorn bookmark with a FREE SVG file.
If you found this tutorial helpful, make sure you pin it and share it in your fav Facebook group!
If you have any special requests or questions, just drop me a comment below. I'll get back to you ASAP. xx
-Jav