In this post, you'll learn everything you need to know about the essential Cricut Tools. Find out what all tools you will need when starting out and what's the function of each of the tools.
Hey, Cricut buddy! Welcome to my blog, Cut N Make Crafts.
If you're about to get your Cricut or just got it and are wondering what other stuff you need to purchase with it, then here's a GOOD NEWS! 
You have come to the right place because as mentioned earlier, in this post, I'm sharing what the Cricut essential tools are and what they do.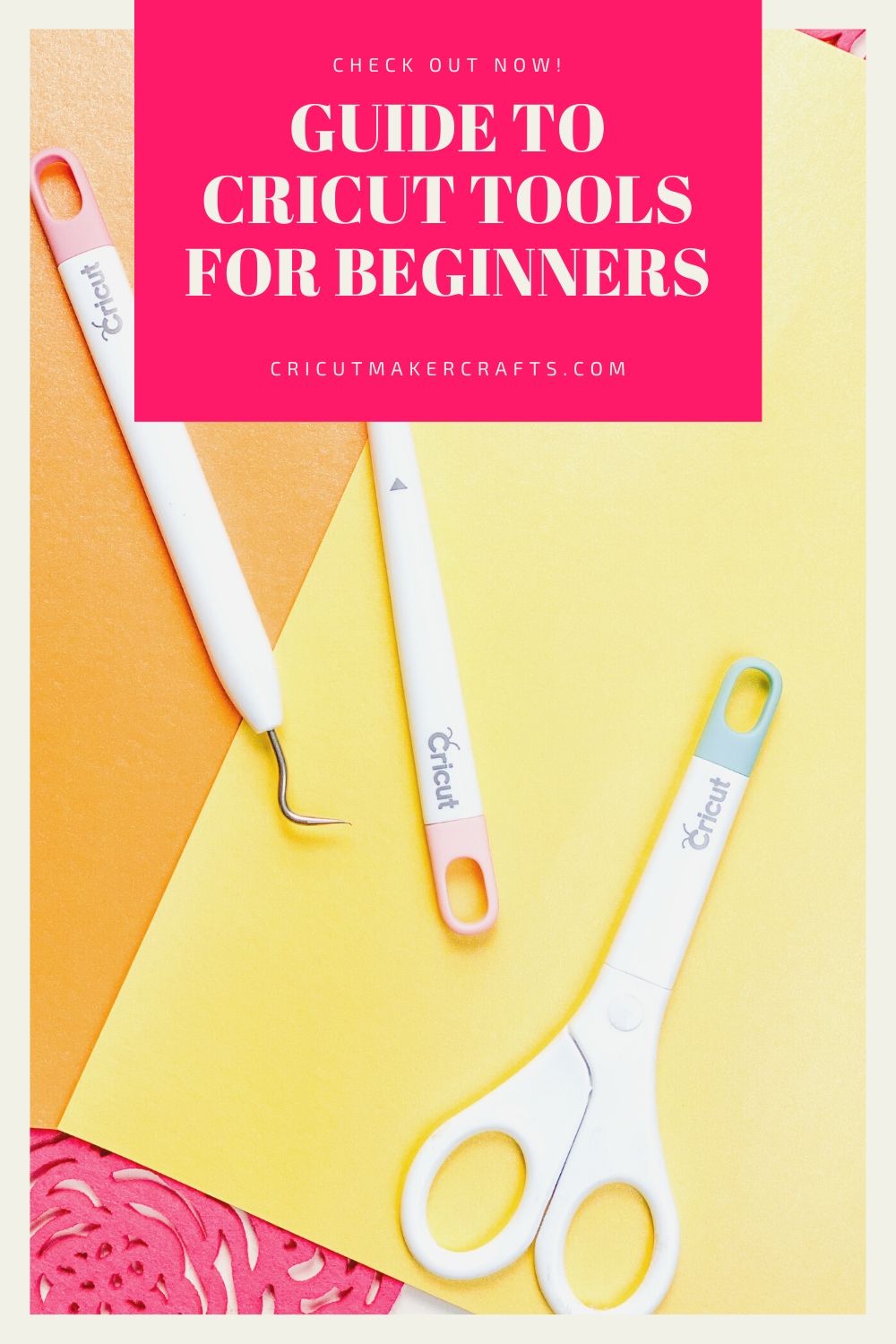 AFFILIATE DISCLOSURE: Cut N Make Crafts is a participant in the Amazon Services LLC Associates Program, an affiliate advertising program designed to provide a means for sites to earn advertising fees by advertising and linking to Amazon.com.
Cricut Essential Tools
Cricut essential tools are a MUST-HAVE for every Cricut crafter because they make Cricut crafting SO much easier. The best is to purchase this toolset with your Cricut as these tools are not included in your Cricut box and must be purchased separately.
The toolset you purchase will also vary based on the type of crafting you do. For example, if you're planning a lot of vinyl projects, you might also want to get the weeder toolset.
You can click here to purchase the toolset from the Cricut website or you can get an inexpensive knock-off version from Amazon here.
Now, let's look at each of the tools in the Essential Tools Set in details.
What's included in Essential Tools Set?
The Essential Toolset consists of a spatula, a pair of scissors, a weeder, tweezers, a scoring stylus, a trimmer, and a scraper.
Now, let's have a look at each of these tools, what they do and how to use them in detail.
The Cricut Spatula
This is by far THE MOST important tool you will be needing for crafting with your Cricut. The spatula allows you to easily lift cuts from the mat without tearing them apart. If you do a lot of paper crafting you're going to use this tool a lot just like I do. The thin surface of the spatula is PERFECT to slide under the paper and lift it away from the mat.
I also use the spatula to scrape of useless bits and pieces from my mat.
The Cricut Micro-tip Scissors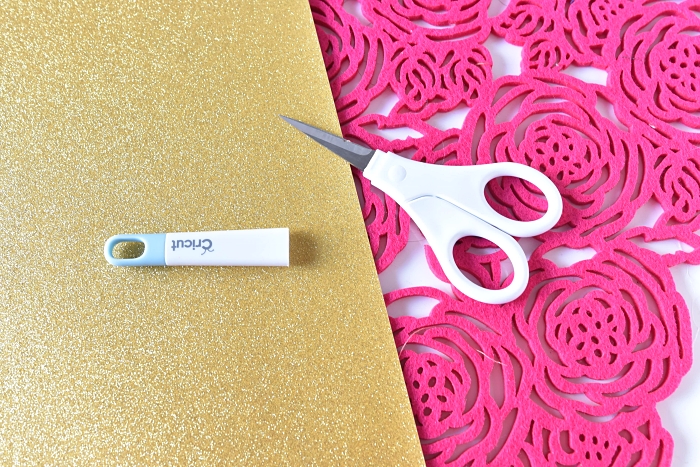 The micro-tip scissor is one of my favorite Cricut tools due to its sharpness and precision. I use this scissor for times when the paper doesn't get cut properly. Due to its precise tip, it's extremely easy to get into those tiny corners and snip them away. And that's why these scissors are so great!
The Cricut Weeder Tool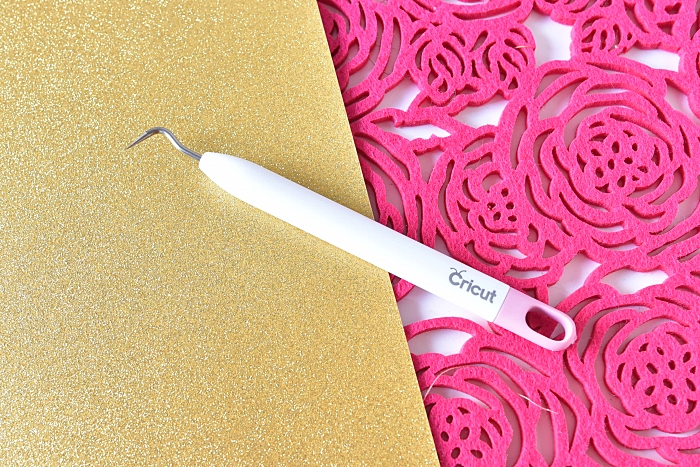 The weeder tool is perfect to use with vinyl projects to pick all those negative cuts and discard them away. The sharp micro-tip on the weeder tool makes it extremely easy to remove the negative cuts.
I also use the weeder tool to lift the delicate paper cuts off the mats when I don't want to use the spatula.
If you purchase the weeding tool kit, you'll find a hooked weeder tool with it. Some people swear by the hooked weeder tool. I myself haven't tried it yet but if you are planning to do a lot of vinyl projects you should definitely give it a try to see which one works best for you.
The Cricut Tweezers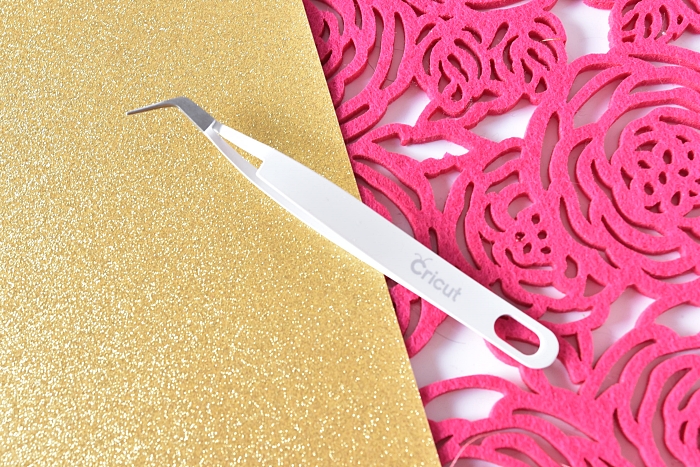 The tweezers are great for picking small objects when you're working with embellishments and such.
I myself rarely ever use the tweezer as I find it awkward and haven't really figured out the perfect way to use it. If I do need to use a tweezer, I use the normal ones from the dollar store.
The Scoring Stylus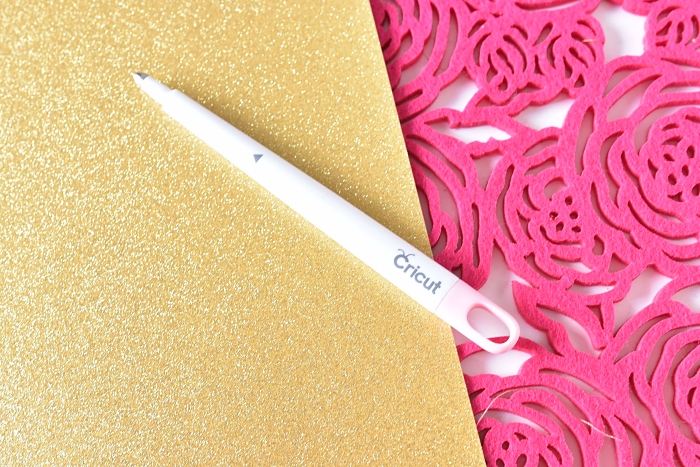 Scoring means adding a fold line to an object and a scoring stylus does just that but using a machine. The scoring stylus is your BFF when it comes to paper crafting. With the scoring stylus, you can say goodbye to manually scoring FOREVER. It's the best thing ever to add precise score lines to your projects.
All you gotta do is add the scoring stylus in the secondary clamp and watch the magic unfold!
You can use the scoring stylus while making cards like this Graduation Day Card or any other 3D paper crafts like this Mother's Day Gift Box.
The Cricut Scraper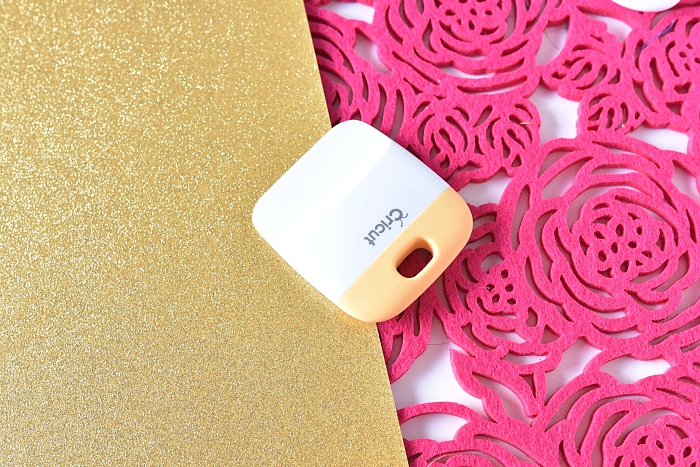 The scraper is perfect for scraping off stuff left behind on your mat from different cuts. It comes in two different sizes the normal one as well as the XL.
The thin edge of the scraper allows it to easily get under the layers and lift them away from the mat.
Scraper is also heavily used while working with vinyl projects when you have to transfer vinyl onto the transfer tape and then to the object.
Cricut Portable Paper Trimmer
The trimmer is perfect for cutting out all the papers to the exact size you want. If you aren't much into paper crafting, this might be your first time using the trimmer. I myself haven't used one as I just use my acrylic rule and rotary cutter to cut things out but I will be getting one soon.
More Cricut Tips
With that, we have reached the end of the post where I shared with you a complete guide on Cricut essential tools and what they are used for.
If you're a beginner looking for more Cricut tips, make sure you download the FREE e-book "Cricut Tips for Beginners" which contains 30+ helpful tips to help you with all aspects of Cricut crafting.
Simply enter your name and email address below and I'll send the ebook directly to your email.
Lastly, don't forget to PIN this image for later!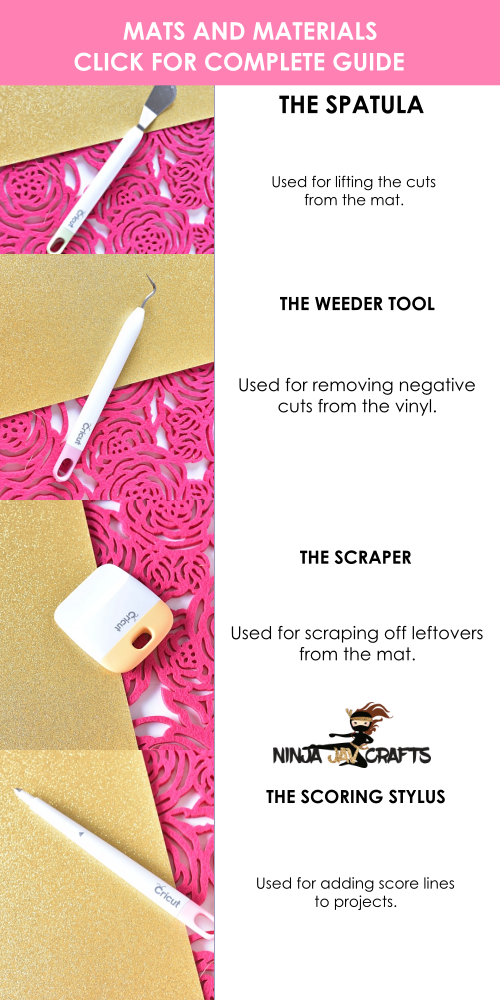 Want more helpful tips? Check out 9 Must-Have Everyday Objects for Cricut Owners