In this post, I'm sharing how to make a Unicorn birthday banner with Cricut and cardstock. This Unicorn birthday banner is a great beginner Cricut project and comes with a FREE SVG file.
Hello, Cricut Buddies! Welcome to Cut N Make Crafts! In this post, I'm sharing how to make your own birthday banner and this project comes with a FREE SVG file so you can make one at home for a minimum cost.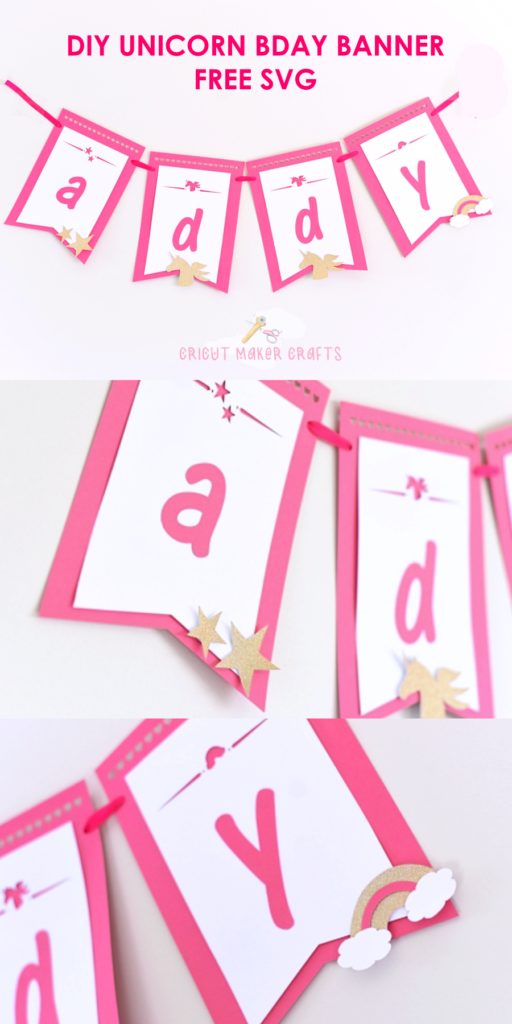 Before we begin, want to know how I used my Unicorn birthday banner?
Well, I made this Unicorn birthday banner for my husband's birthday to get back at him for something he did to piss me off a few days ago. Haha! He actually HATES Unicorns so this was THE BEST way to ruin his day. LOL!
If you would like to make this banner for your husband or kids or anyone in your family, check out the tutorial below. I've also covered several different unique Design Space and Cricut techniques in this project so make sure you watch the complete tutorial video.
Okay, let's get started!
How to Make a Unicorn Birthday Banner
Let's get started with the Unicorn birthday banner tutorial using Cricut Maker. But first, here's some important Affiliate info.
AFFILIATE DISCLOSURE: Cut N Make Crafts is a participant in the Amazon Services LLC Associates Program, an affiliate advertising program designed to provide a means for sites to earn advertising fees by advertising and linking to Amazon.com.
Techniques Covered in Unicorn Birthday Banner Tutorial
In this Cricut Unicorn birthday banner tutorial you will learn the following important techniques about Cricut and Design Space:
How to cut cardstock paper using Cricut
How to add text to your project in Design Space
How to bring an object to the front in Design Space
How to move objects from one mat to the other in Mat preview section.
How to add a custom material for cutting.
Now, let's look at the list of supplies.
Supplies needed for Unicorn Birthday Banner Tutorial
Ribbon
FREE SVG file for the Unicorn birthday banner that you can grab by joining the VIP list below.
Step-by-step Tutorial for Making Your Unicorn Birthday Banner
Here's a summary of the steps involved in making your own Unicorn Crown with Cricut paper flowers.
Decide on the color palette of your banner. You can check out the website Design Seeds to get some color palette ideas.
Pick out the cardstock based on your color palette.
Download and FREE SVG file for the Unicorn birthday banner by signing up for the VIP library.
Save the file on your computer.
Upload the file on Design Space.
Add the letters to your project.
Get everything cut.
Cut out the Unicorn using your Cricut.
Assemble the Unicorn birthday banner and you're done.
Video Tutorial for Unicorn Birthday Banner
The End!
Alright, that's the end of the tutorial where I showed you how to create your very own Unicorn birthday banner.
If you found this tutorial helpful, make sure you pin it and share it in your fav Facebook group!
If you have any special requests or questions, just drop me a comment below. I'll get back to you ASAP. xx
-Jav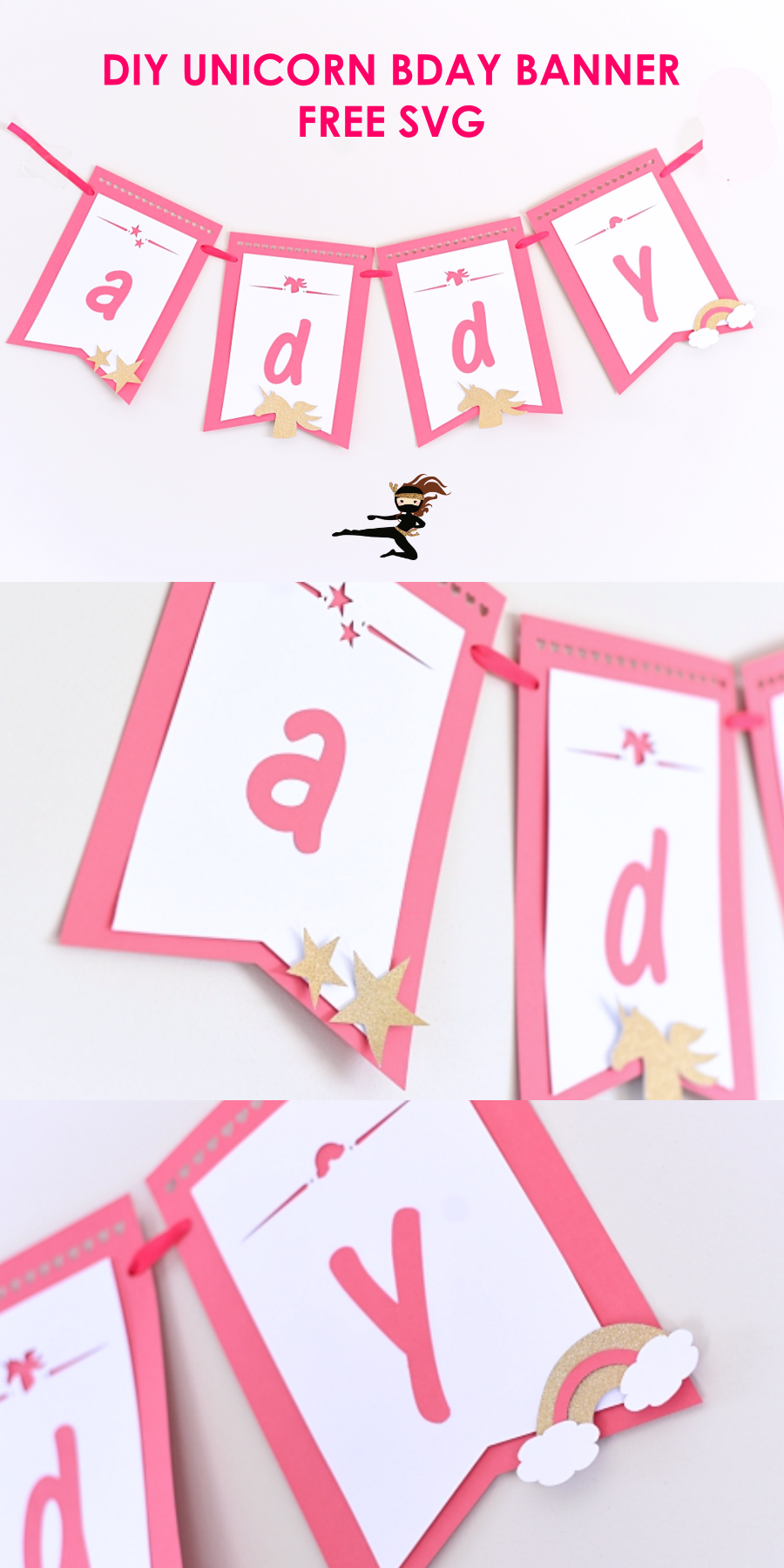 More Unicorn Cricut Projects
Enjoyed working on this Unicorn Cricut project? Check out the other Unicorn Cricut crafts below: