In this post, you'll find 9 free gift box SVG files that will give you a wide variety of gift-giving options. From the holidays to birthdays to anything in-between, there are ways to create your very own gift box to gift to others, easily.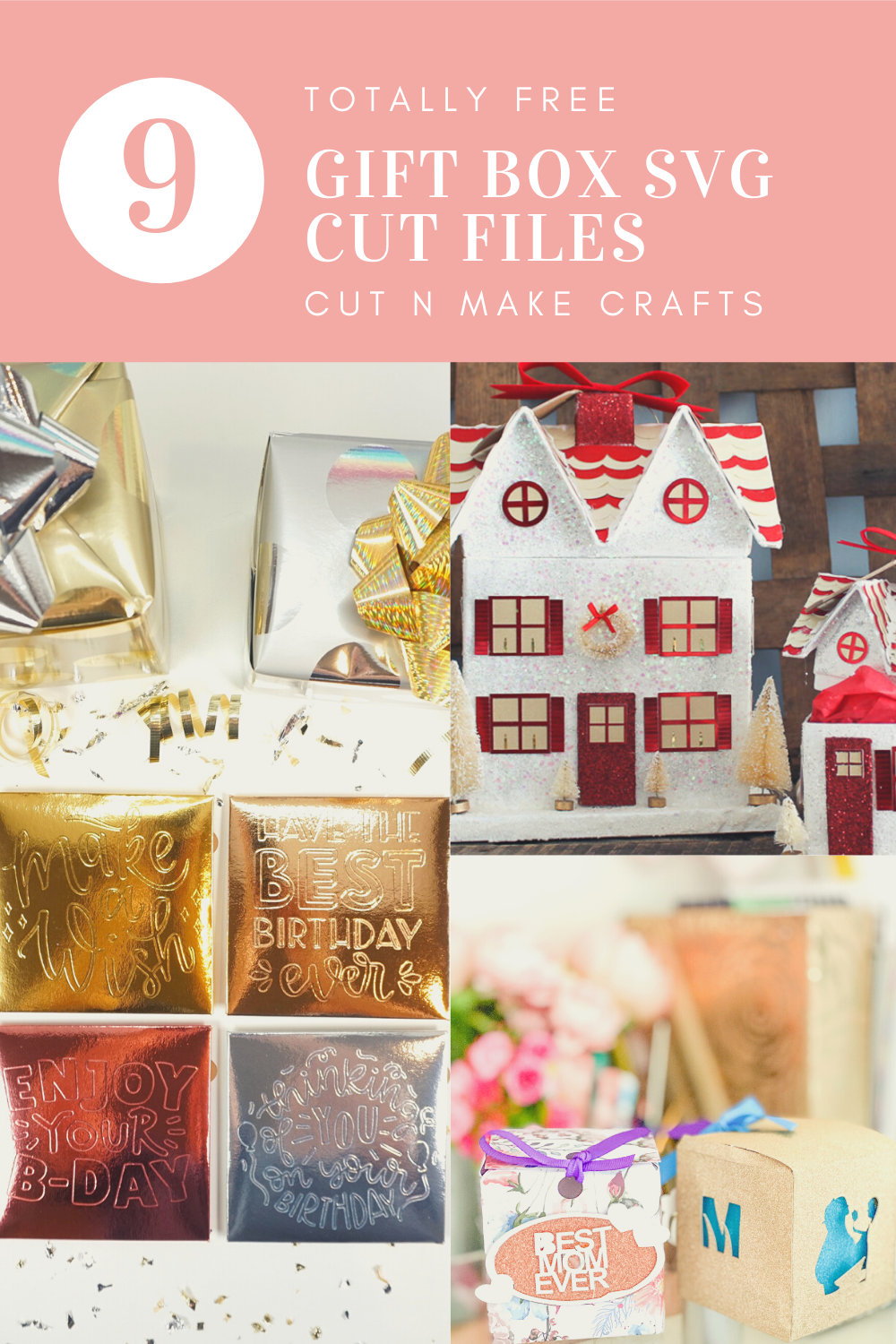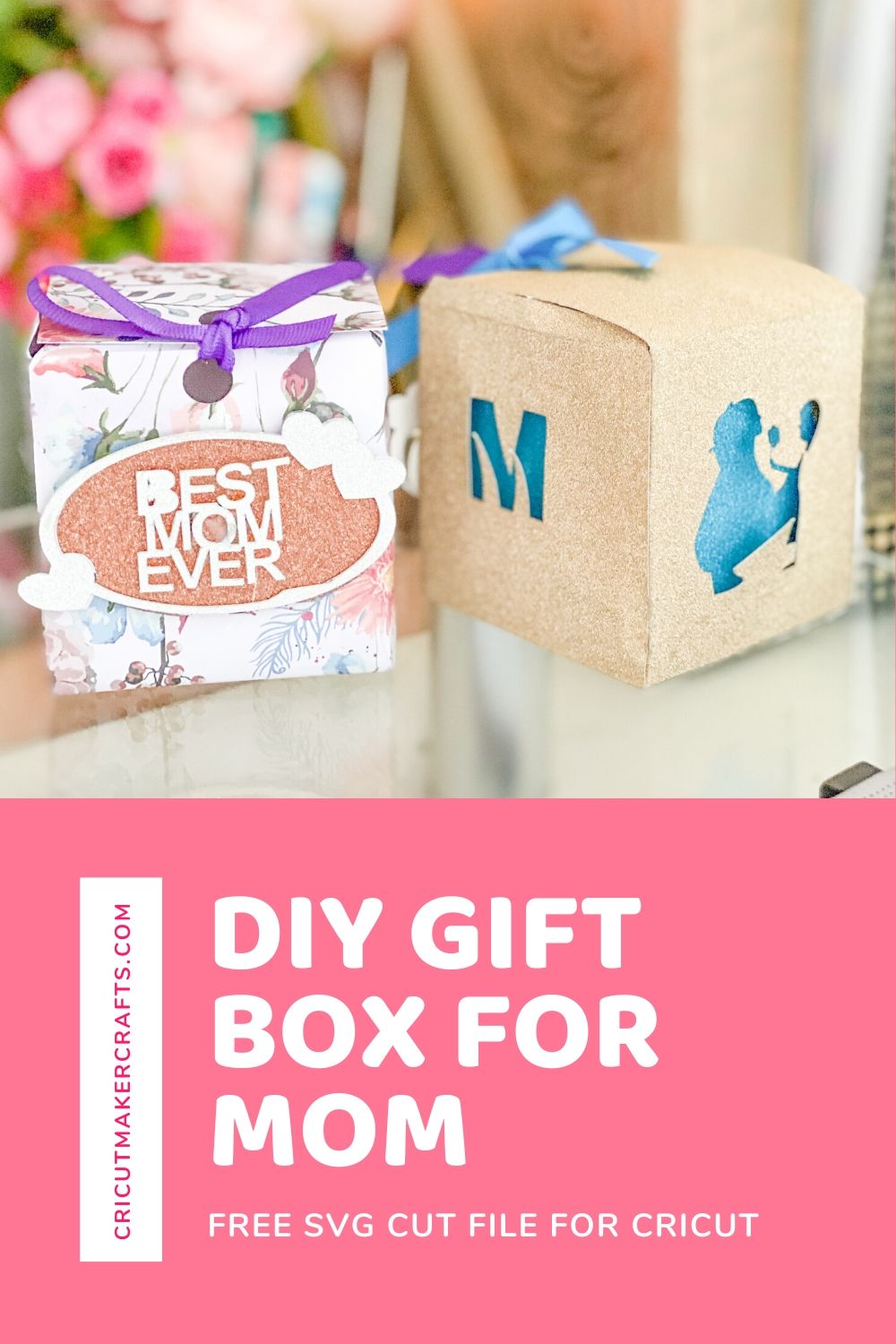 This is a great gift box for Mother's Day. Once you make this gift box using your Cricut machine, all that is left is to find something amazing and wonderful to put inside. But don't stress out too much. Mom really does love anything that comes from the heart so she'll probably love the gift box that you make homemade just as much as whatever is waiting inside.
This free gift box SVG file is perfect for making gift boxes with a windowpane through which you can see the beautiful gift. It's perfect for storing handwash and candles. Add a personalized touch to store-bought stuff with this cute little box that you can find at SVGcuts.com
Birthday card holders are the perfect gift box idea because they're full of money or gift cards – and that makes everyone happy! This Cricut Gift Box tutorial is unique and quite stunning. I love how these turn out and they make the perfect DIY gift box holder.
Even though this tutorial talks about being specifically for birthdays, you can use this same process for graduation gifts, wedding gifts, and just an "I'm thinking of you" gift as well. I just love how versatile it is!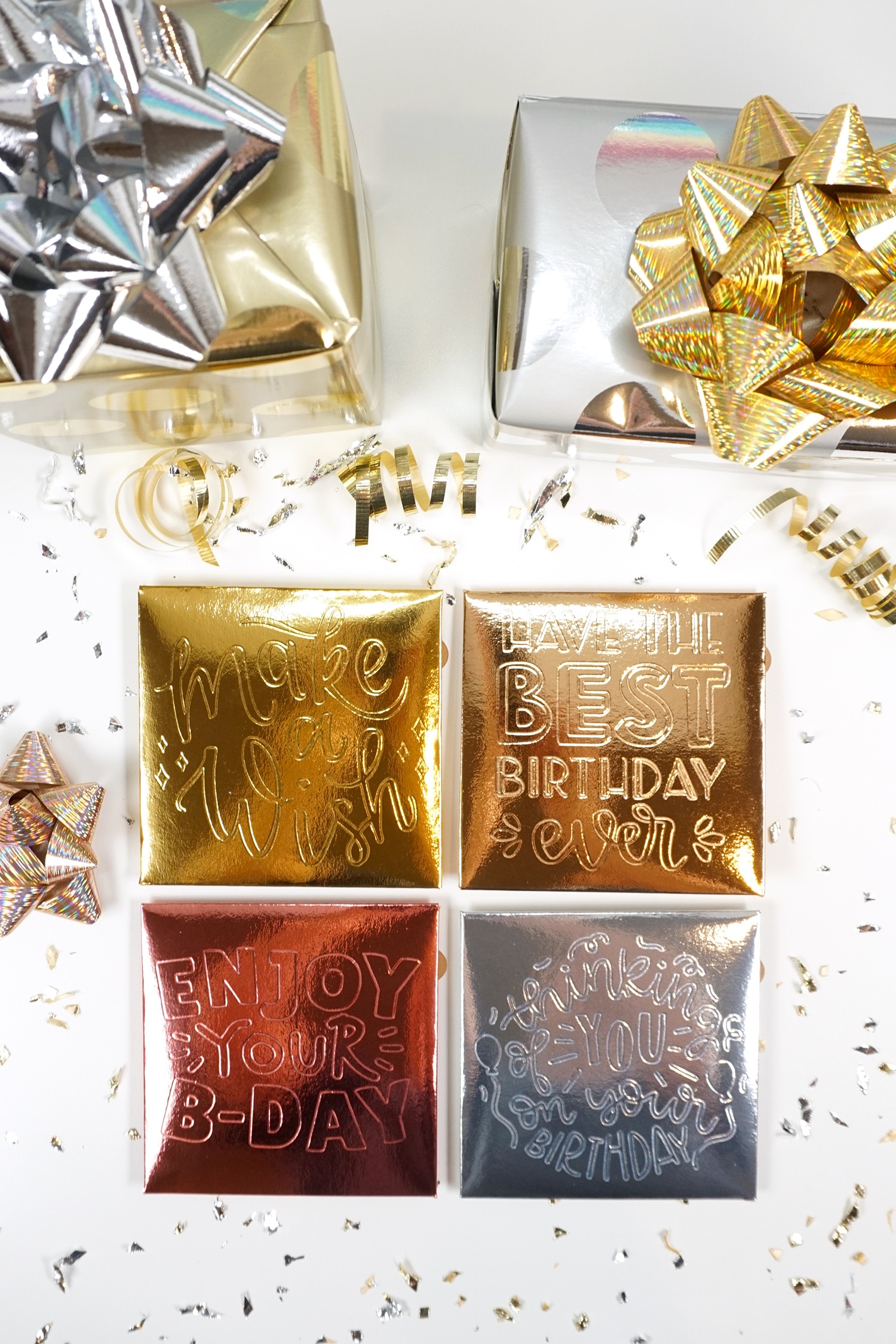 The fun part about this Circut gift box tutorial is that the gift boxes end up looking like cute little houses. The main details are there on how to create it, but ultimately, you decide how the end project looks.
These gift boxes are so cute, the person you give them to might actually think that the box is the actual gift! I have a feeling that this is one gift box that they're not going to want to regift to anyone else. It's a keeper!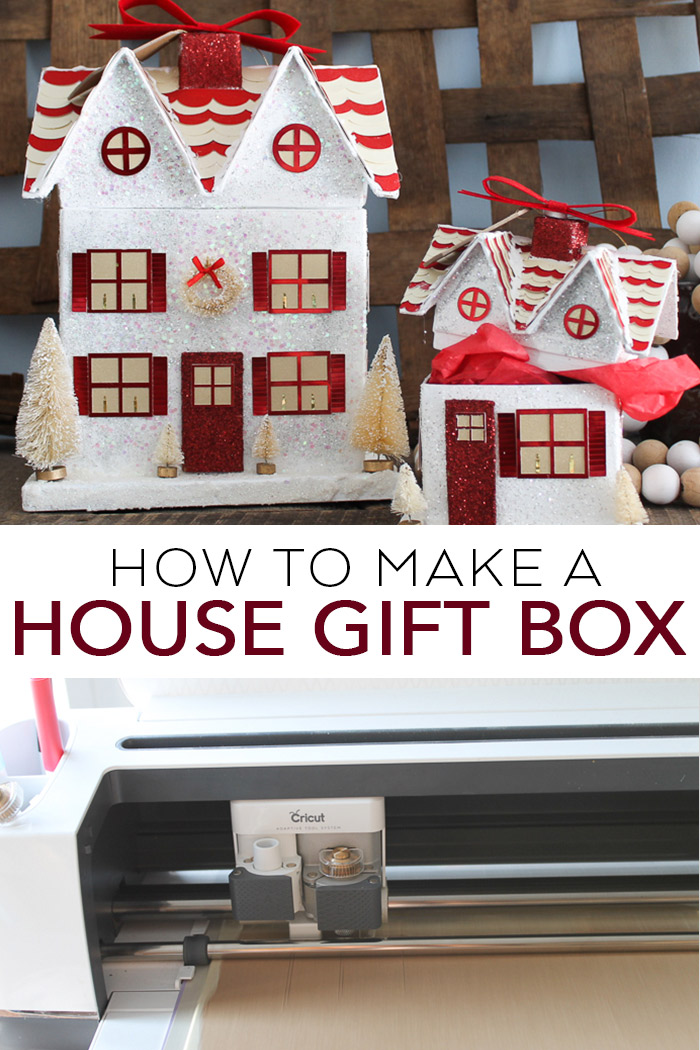 These are the cutest gift boxes, ever! Use them for fun favor boxes for a party or create them to add in some fun treats for your family and friends. These would be perfect for a party or even a themed birthday party as well. They might not be overly large in size but that doesn't matter. Use them for whatever you can!
6. Tie Gift Box
This Cricut gift box is perfect for gifting ties to any man in your life. You can customize it with your man's favorite color and details to add an extra loving touch to a simple store-bought gift with this cute little tie box. Check out the tutorial and get the SVG for the gift box at the Simply Crafty website.
This gift box is designed by the designers at the Dream Tree SVG designs. It's a free SVG and you can grab the SVG file from their shop via this link Holly Gift Box: Free SVG.
Don't forget to save this for later!
If you liked this post, please save it for later on your Pinterest board!