In today's video, I'm sharing how to create this beautiful and easy layered wall art, a mermaid craft project. This is a super easy project great for beginner Cricut crafters.
Mermaids are SO in these days. People are having Mermaid themed birthday parties and baby showers all around the globe. So, to add to the fun, today I'm sharing another super cool mermaid craft that's perfect for Cricut beginners.
This mermaid wall art will be perfect for any girl's room. Or you can hang it on your craft room wall as well as I've done.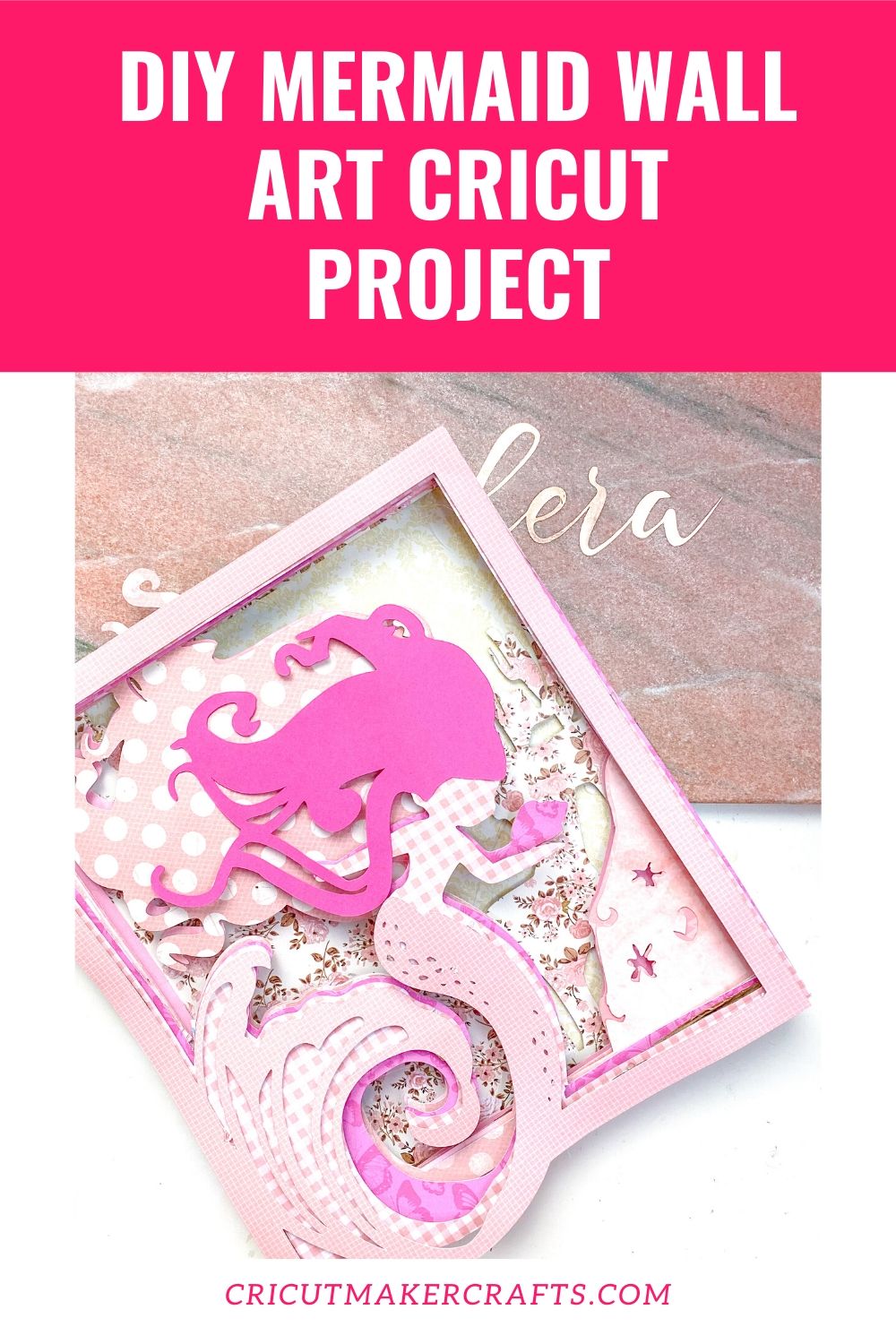 AFFILIATE DISCLOSURE: Cut N Make Crafts is a participant in the Amazon Services LLC Associates Program, an affiliate advertising program designed to provide a means for sites to earn advertising fees by advertising and linking to Amazon.com.
Supplies Needed for Wall Art Mermaid Craft
If you're new to the Cricut world and are not aware of Cricut Access, here's some info you might find helpful.
What is Cricut Access?
Cricut Access is a HUGE library full of amazing images and projects that you can use for crafting. This digital library is officially owned by Cricut and has over 100,000 images that you can use to work. To access this library, you need to subscribe to a monthly membership.
Get Cricut Access for $0.50 [Expires April 8th, 2020]
Cricut Access ususally costs $9.99 per month however at the moment you can get TWO months of Cricut Access for JUST $1! How cool is that!
With this membership, you won't have to purchase graphics from other places or you won't have to spend a ton of time searching for that particular graphic.
Also, all Cricut Access members get 10% off on all orders.
Click here to get the membership now for just $1 for TWO WHOLE MONTHS before the offer is gone! The offer expires on April 8th, 2020.
Video Tutorial for Layered Wall Art Mermaid Craft
Here's the step-by-step tutorial for the layered wall art mermaid craft.
Layered Wall Art Mermaid Craft Video Transcript
In today's video, I'm sharing how to make this gorgeous layered mermaid wall art. It's super cute and would make perfect wall art for girl's rooms.
Or you can also hang it in your craft room as I did. Alright, now let's begin!
Here are the things you'll be needing for this project.
First of all, you'll need 10 different colors of cardstock, a different color for each layer. It's best to use cardstock from one paper pack so it goes together as a theme.
Next, you'll need double-sided adhesive foam. Or you can use a glue gun and cardboard scraps like me.
You'll obviously need the mermaid art SVG from the Design Space library and I'm gonna show you how to get that in just a minute. One thing to note here is that since this is a paid Cricut Access project, it's only available for the US residents, unfortunately. If you're outside of the States, you won't be able to purchase this.
Lastly, you can use chipboard to make a stable back. This is completely optional though, I made mine without the backing and it worked fine.
There isn't much we are gonna do in Design Space so I haven't included a separate tutorial for the iPad for this one.
First of all, open up design space, from your canvas, click on projects.
In the search bar type mermaid and you shall see the project we're working on here.
Click on the project, next, click on customize.
Next, if you like to you can resize the project. So I want mine to be 11" in size. I wanted to make it bigger, but this size fits perfectly on 12×12 cardstock so I'm sticking to 11".
Once you're happy with the size, click on make it followed by continue.
Next, select your material. I'm using medium cardstock, so I'm gonna select that from the materials.
Alright, now let's cut this out!
So these are the two different sets of papers that I'd be using. It's best to use heavy cardstock for this project so it stays stiff, something around 80lb or above is good. if you can get some textured cardstock it will look much better.
Before you start cutting, spend some time carefully choosing the papers. I spent roughly 30 minutes on this task.
And as I was planning, I marked each paper based on the layer I was gonna use it for. Arrange your papers layer-wise and start cutting from the bottom-most layer.
Alright, so here are all my stuff.
They're arranged based on the layers starting from the 2nd bottom-most layer. I actually skipped the bottom and the topmost layers because it was too hard to pick the papers.
These are the cardboard scraps that I'll be using to give a 3D effect to the art.
And I'll be using my glue gun to glue these in place.
So let's start by flipping this stack over.
This is my base, and this is the 2nd layer which will go on top. so, I'm just gonna flip this over and start adding the cardboards along the border and the center.
Next, I'm gonna flip this over and place it on top of the base so that everything is aligned perfectly. Next, I'm gonna add glue 1 at a time to attach it to the base making sure the alignment stays perfect.
I'm gonna repeat this for all the layers.
Now when you are on the first mermaid layer, you need to attach 4 layers of cardboard under the head because as you can see from the sides here, so far we have 3 layers of cardstock so to keep this balanced and to make sure the head stays lifted, we need to add 4 layers of cardboard here.
I'm gonna go ahead and place the remaining layers like this.
I'm a bit confused about the hair though. And I also lost the mermaid's top somewhere during the cutting so my mermaid is basically topless.
Alright, so here are both my artworks with topless mermaids. I think that'll do for now as you can't tell much. And I opted for purple hair cut out from the purple foil cardstock.
More Helpful Cricut Posts
With that, we have reached the end of this tutorial where I showed you how to make this super cool layered mermaid wall art. A fun mermaid craft for everyone!
I also have a fun mermaid cake topper tutorial that you can check out at How to Make Mermaid Cake Topper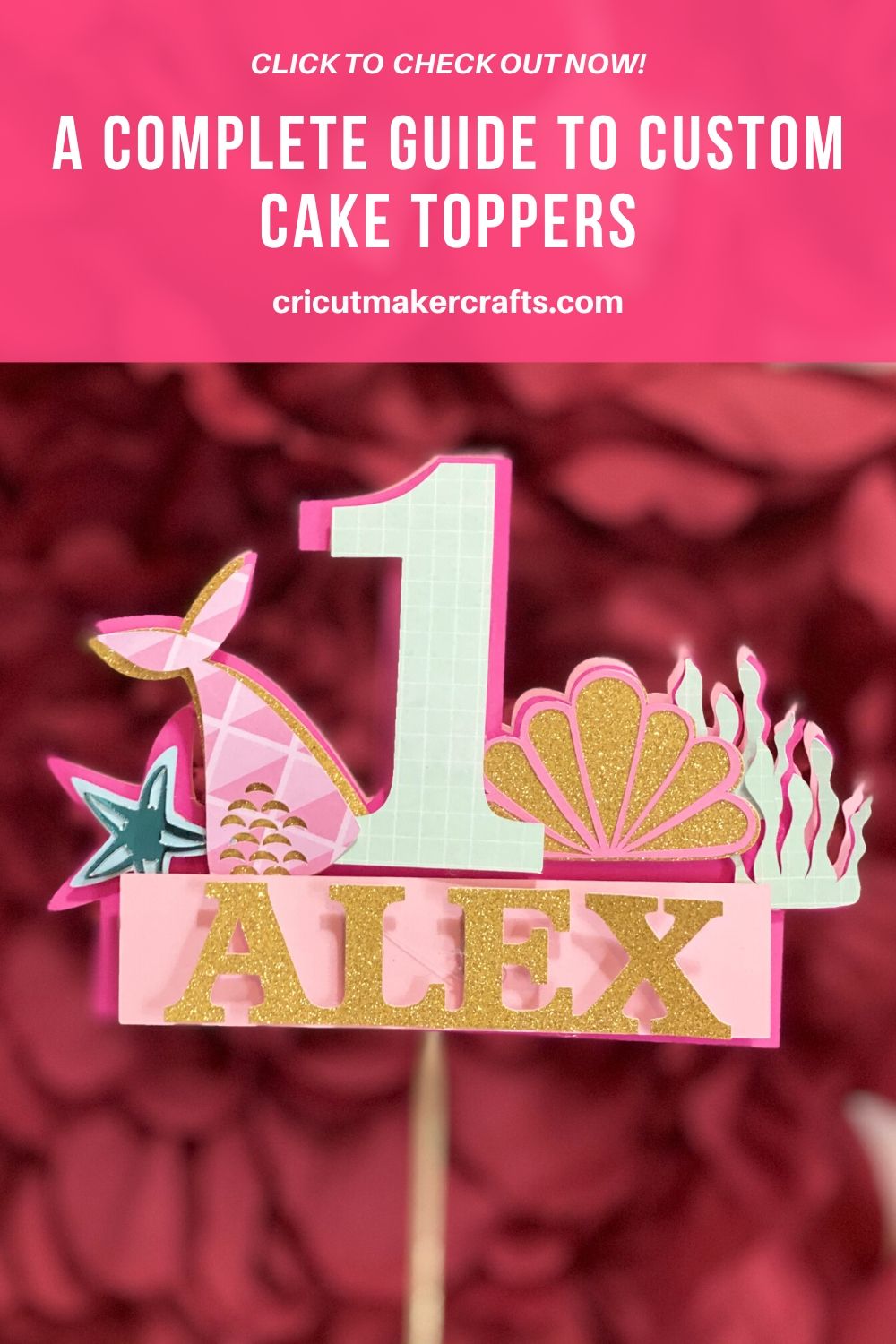 Before you go, check out these amazing Cricut posts!