In this post, you'll find FREE fall SVG for a pumpkin cart made from paper. A beginner friendly Cricut project. Also, included are tips on how to score and cut paper the best way possible.
Hello, Cricut Buddies! Welcome to Cut N Make Crafts! Today I'll show you how to make this super adorable pumpkin cart perfect for fall and Thanksgiving decoration.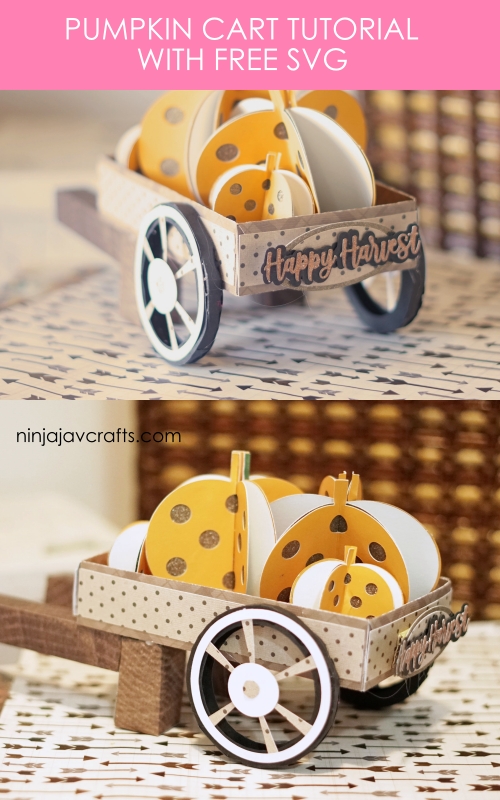 Before we get started with the tutorial, I wanted to share this photo of one side of my craft room! I finally managed to fix up one part of my crafting space/office and I'm loving how it turned out for now. It's not exactly what I had in mind but I think I'm getting pretty close one step at a time.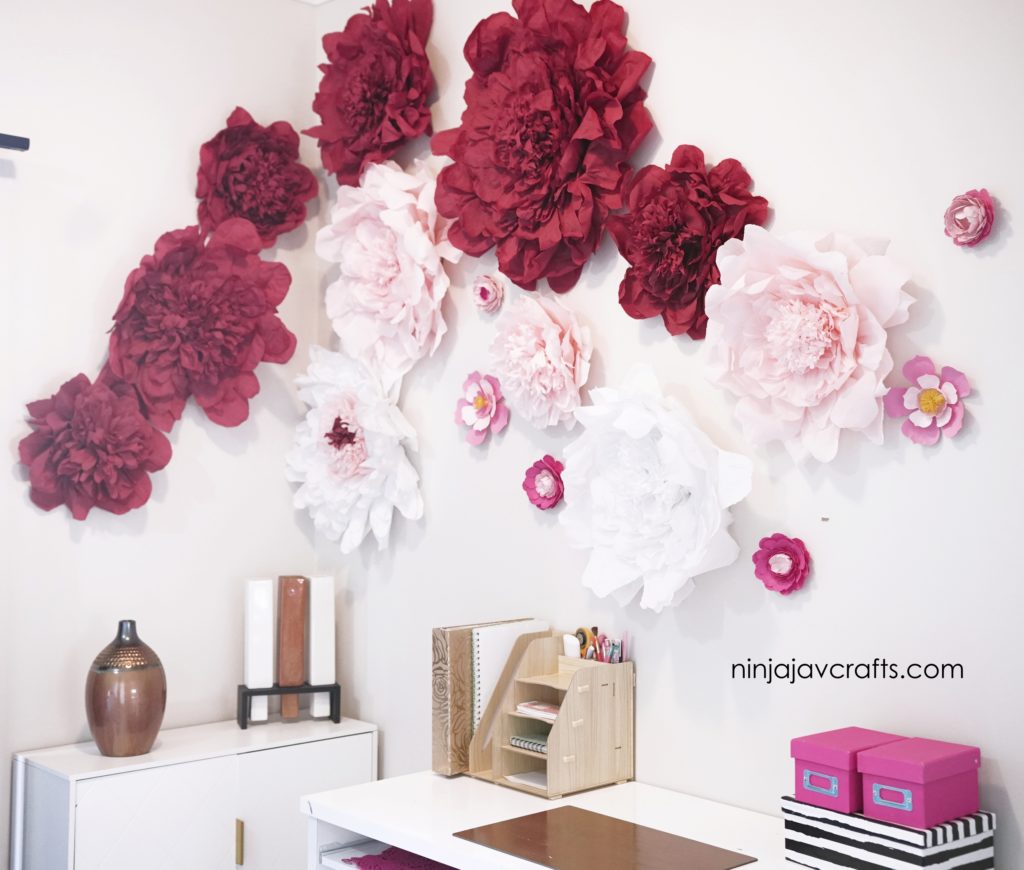 Yep, I've caught on the giant flower bug! I never really imagined putting up flowers in my room but after seeing some beautiful work on Instagram I got hooked! I used crepe paper to create these flowers because crepe looks much more realistic than plain paper.
How to Make a Fall Pumpkin Cart with Paper
Alright, onto the Pumpkin Cart Tutorial now.
AFFILIATE DISCLOSURE: Cut N Make Crafts is a participant in the Amazon Services LLC Associates Program, an affiliate advertising program designed to provide a means for sites to earn advertising fees by advertising and linking to Amazon.com.
Techniques Covered in Fall Pumpkin Cart Tutorial
In this tutorial you will learn the following important techniques:
How to cut cardstock paper using Cricut
How to use the scoring wheel
How to turn simple lines to score lines
Now, let's look at the list of supplies.
Supplies needed for the 3D Fall Pumpkin Cart
Light Grip Cutting Mat

Scoring wheel or a ruler
Free SVG file (you can grab this by signing up for the VIP list below).
Video Tutorial for Fall Pumpkin Cart
The End!
With that, we have reached the end of the tutorial where I showed you how to make a cute little fall-themed pumpkin cart great for Fall or Thanksgiving decor.
If you found this tutorial helpful, make sure you pin it and share it in your fav Facebook group!
If you have any special requests or questions, just drop me a comment below. I'll get back to you ASAP. xx
-Jav the Ninja
More Beginner Cricut Projects
Don't forget to check out these beginner Cricut projects!