In this post, I'm sharing how to make Cricut chipboard puzzles with alphabets and numbers perfect for toddlers to play with. Also covered are tips and steps on using the knife blade to cut chipboard and get the perfect results.
Hello, Cricut crafters! Welcome to Cut N Make Crafts! I'm your guru, Jav. In my last post, I shared the sad news about losing my friend's cat. We haven't found the cat yet and we're hoping it's safe at someone's house, enjoying its time or else it would have returned home by now as my friend's house is quite near. We're still praying and hoping it would come back soon.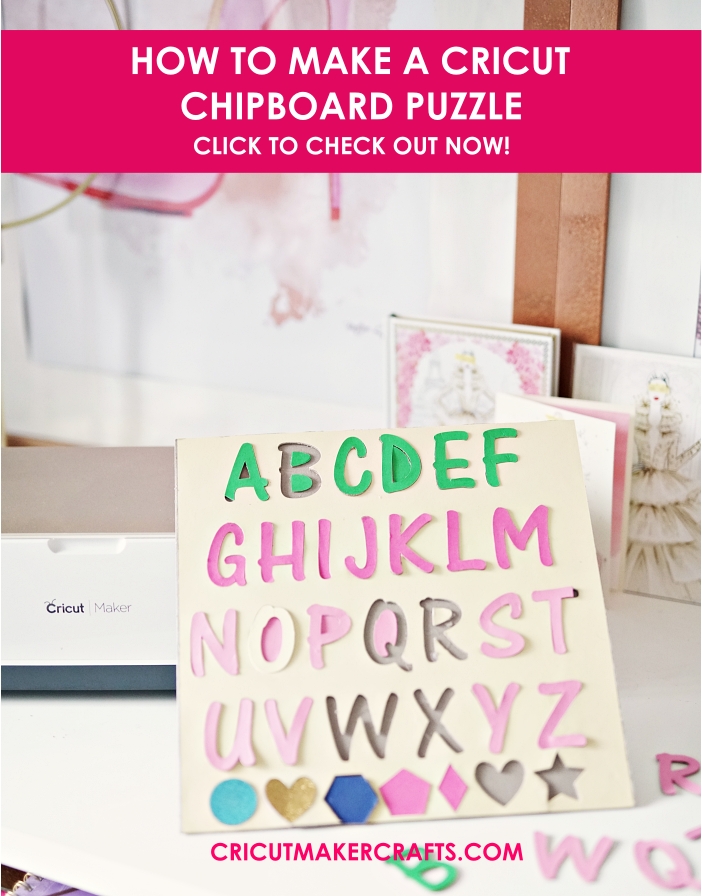 In other news, I just launched my Etsy SVG shop selling SVGs with both commercial and personal use licenses. Click here to check out the shop!
AFFILIATE DISCLOSURE: Cut N Make Crafts is a participant in the Amazon Services LLC Associates Program, an affiliate advertising program designed to provide a means for sites to earn advertising fees by advertising and linking to Amazon.com.
How to cut chipboard with Cricut?
To cut chipboard with Cricut, you would need the Cricut Maker and the knife blade. You CAN cut chipboard with the Cricut Explore but you would need a deep-cut blade for it. So, once you're ready to cut, make sure you choose heavy chipboard from the materials list. Next, tape the chipboard to your sticky mat. Before you start cutting, make sure you move the star wheels all the way to the right so that the wheels don't leave a mark on your chipboard. Once you're done, move the wheels back to their original position.
Supplies Needed for DIY Chipboard Puzzle
Step-by-step Tutorial for DIY Cricut Chipboard Puzzle
More Helpful Cricut Projects and Posts
With that, we have reached the end of this amazing tutorial where I shared how you can make your own Cricut chipboard puzzle at home for your classroom, or your homeschool.
Wait, don't leave yet.
Here are some more posts that you might like.