In this post, I'm sharing craft vinyl storage ideas which include ikea vinyl storage hack, Cricut vinyl sheet storage, vinyl roll storage solution, and heat transfer vinyl storage. These vinyl storage ideas are extremely budget-friendly and keep the craft room neat and clean.
As mentioned in my vinyl guide, there are two main types of vinyl; adhesive and heat transfer (iron-on). Storing these vinyl can be quite tricky as they come in rolls that sometimes go up to 1 m which makes it impossible to hang them flat. And some HTV and adhesive vinyl come in sheets cut to about A4/letter size. Storing these small sheets is pretty easy as you can just insert them in file folders inside clear plastics. What's difficult is storaing the rolled vinyl especially the large ones.
Some people prefer to keep all their vinyl flat as it makes it easier to handle them. I myself prefer flat storage rather than rolling up the craft vinyl because the rolled vinyl is so difficult to tame.
In this post, I'll share both rolled as well as flat vinyl storage ideas so crafters in both categories can benefit from this post.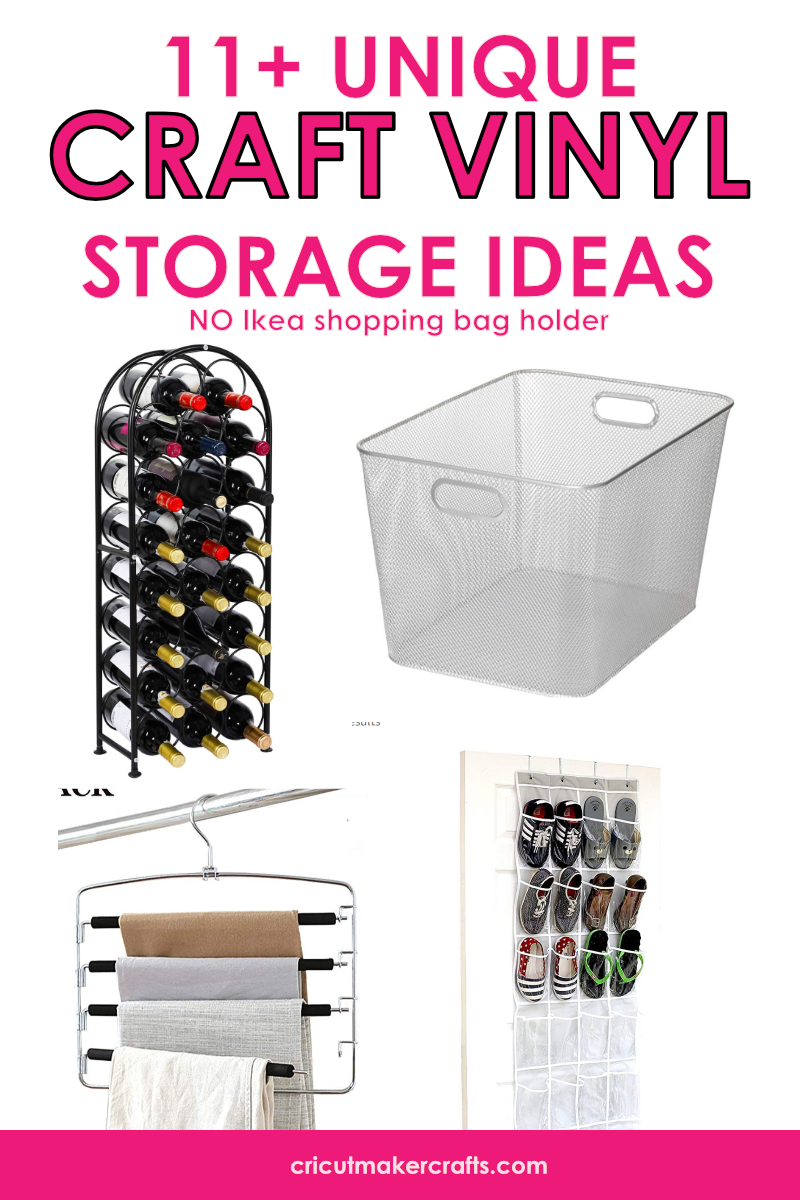 VINYL STORAGE IDEAS
Here's a list of some amazing craft vinyl storage ideas. These craft vinyl storage ideas can easily be adapted based on the size of your craft room. You can either pick one of these vinyl storage ideas or use a combination of them all for organizing your craft vinyl.
There are several different furniture and tools that you can use to store your craft vinyl in the craft room, ranging from a file cabinet to a bookcase. Below you will find all of these interesting ideas along with examples on how to use each of them. Let's get started!
DISCLAIMER: Cut N Make Crafts is a participant in the Amazon Services LLC Associates Program, an affiliate advertising program designed to provide a means for sites to earn advertising fees by advertising and linking to Amazon.com.
MASTER VINYL CRAFTS WITH THIS E-BOOK
Get my ebook The Ultimate Life-Saver Vinyl Guide for Beginners with tips and secrets for weeding, and working with small letters.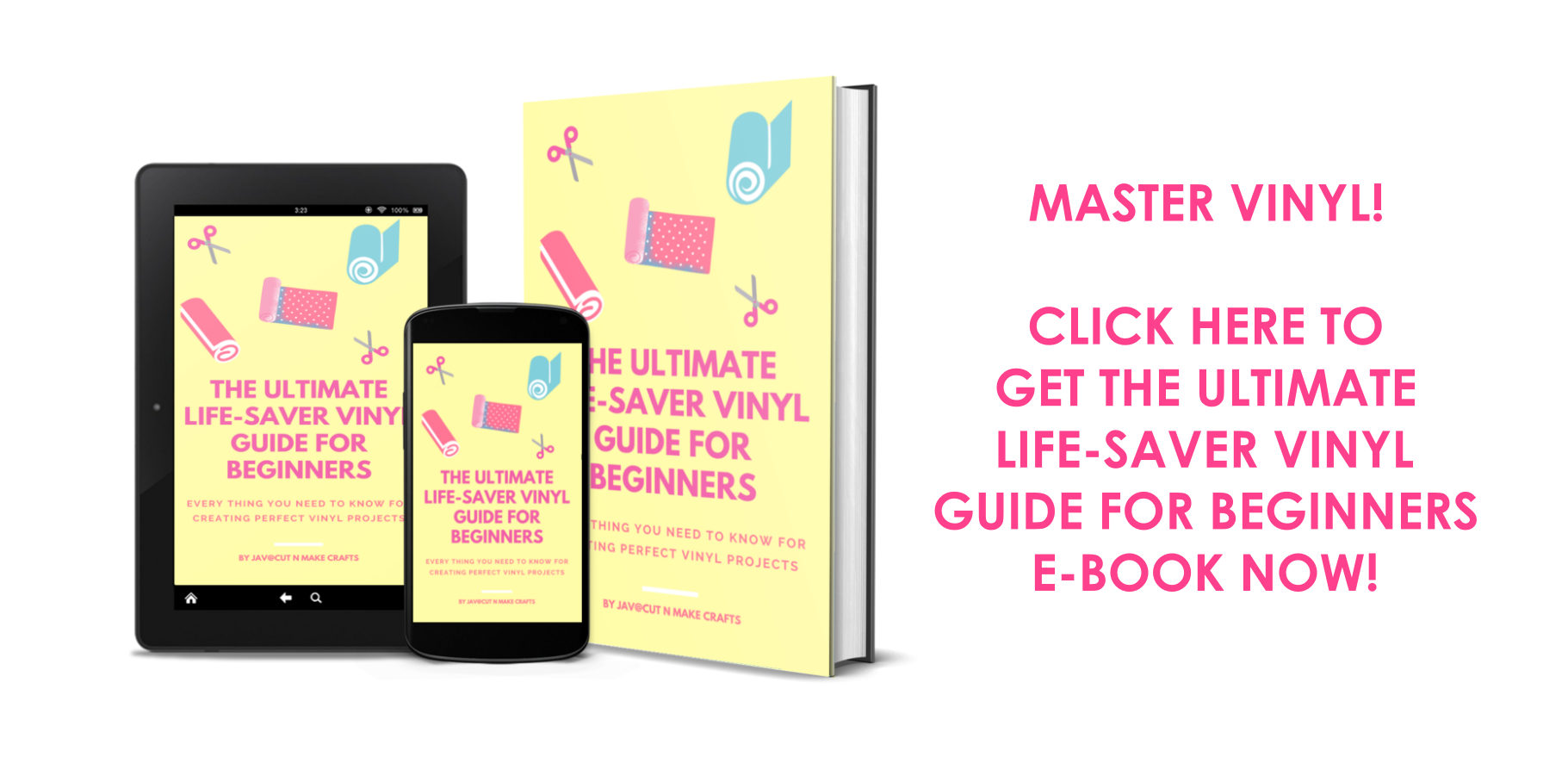 VINYL STORAGE IDEAS TO KEEP VINYL FLAT
First is a really cool method of storing vinyl flat which is using an art portfolio. I LOVE this idea because it's pretty affordable, you will be able to SEE what vinyl you have AND it will keep the vinyl sheets flat. You can have a separate portfolio for adhesive and iron-on vinyl. And you can add tags at the top of the plastic sleeves to indicate the color and the type of vinyl.
This art portfolio measure 16″x12″ in size and can store vinyl upto 12″x16″. You can cut larger vinyls to fit inside the sleeves.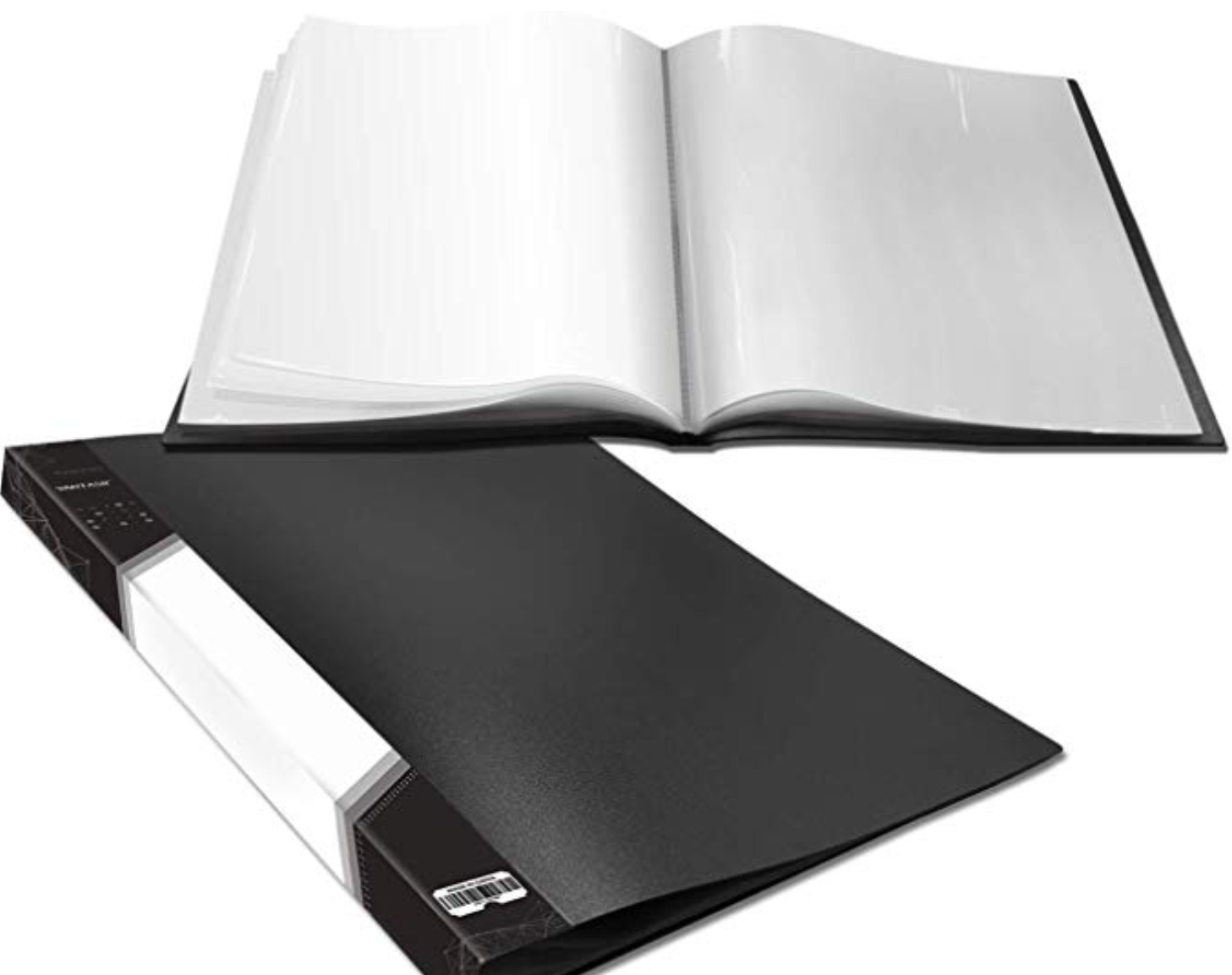 THIS art portfolio is Prime eligible and very popular on Amazon!
This option is also the MOST budget-friendly as you can easily get an art portfolio and store it anywhere around the house if you're short on a budget like me or don't have a lot of crafting space for keeping Alex drawers.
ALEX DRAWERS FOR KEEPING CRAFT VINYL FLAT
Alex drawers are also perfect for keeping craft vinyl flat. They have narrow drawers where you can either roll up the vinyl and place them inside or you can just place them flat. These drawers are perfect if you have a large budget and like to keep all the craft supplies covered/hidden like me to prevent them from collecting dust.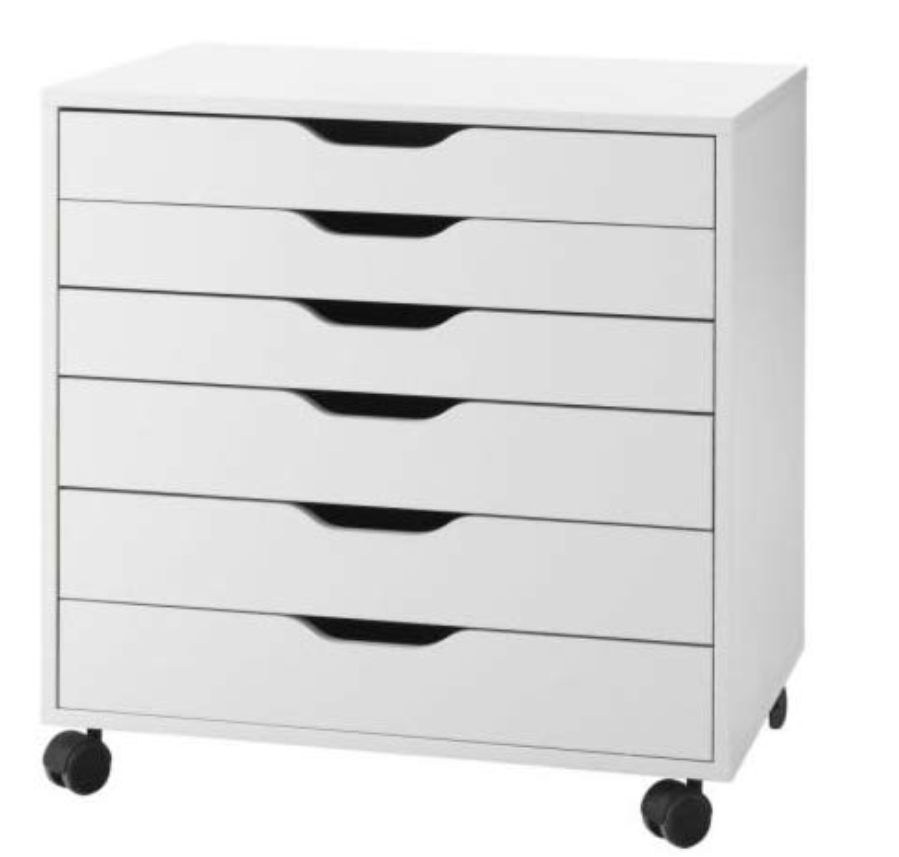 THIS drawer is Prime eligible.
---
VINYL ROLL STORAGE IDEAS FOR ROLLED VINYL
Sturdy baskets also make a perfect storage for craft vinyl. There are a variety of designs and colors that you can choose from to match your craft room theme and they are pretty roomy so you can store a lot of vinyl in one. You can store the vinyl inside vertically so that it's easy to easy what's inside. Also, make sure the basket you buy is at least 10″ in height so the vinyl stays stable and doesn't fall off. Here's a basket that I found on Amazon which looks perfect for storing craft vinyl.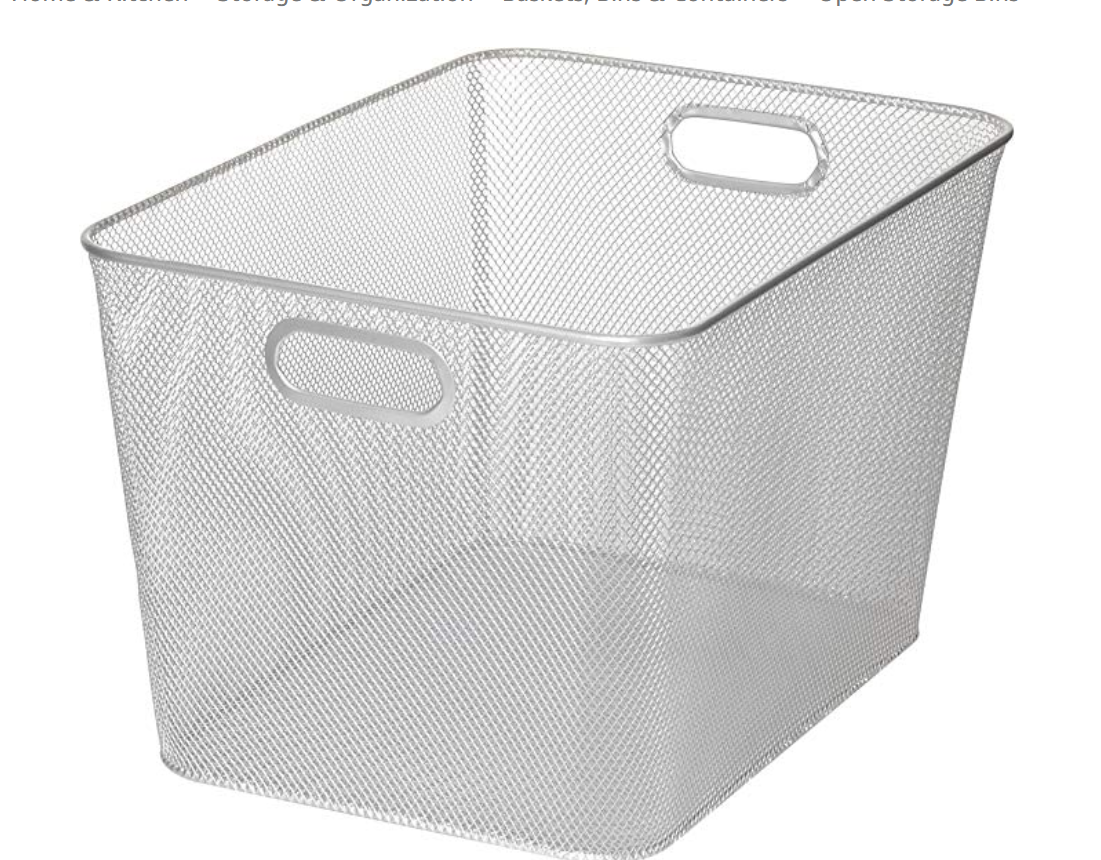 Here are some ideas on how to use baskets for storing craft vinyl.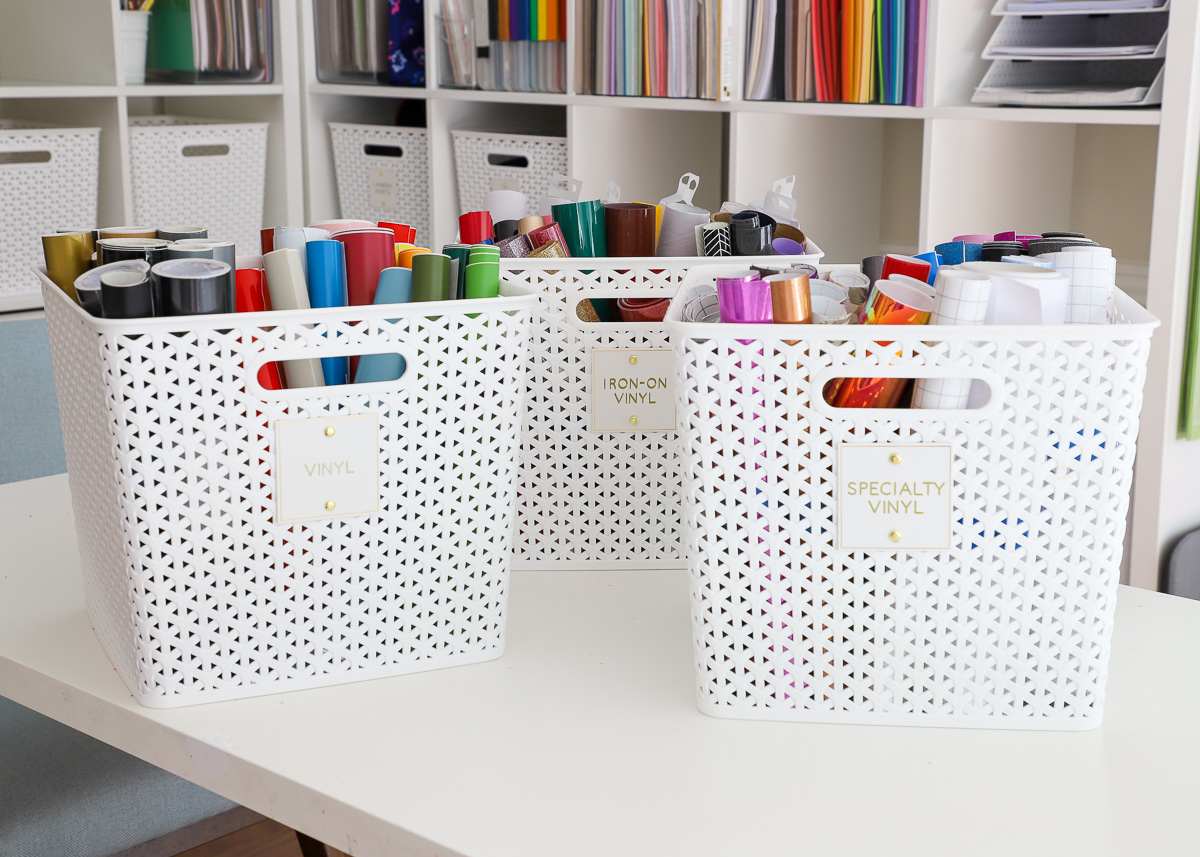 ---
Drawer carts are also quite popular for storing craft vinyl. You can store the smaller sheets flat and the larger craft vinyl sheets can be rolled up and placed in each of the drawers according to the color and type. You can keep adhesive vinyl in the top half and store heat transfer vinyl/iron-on in the bottom half depending on your needs.
If you're looking for a sturdier option you can always use these Alex drawers which are my favorite for all sorts of storage.
This drawer cart is Amazon's bestseller and available on Prime.
---
A hanging shoe organizer also makes a great storage for craft vinyl and Cricut vinyl. It's perfect if you have a very limited space for storage in your craft room. You can pop it over the room door or even the wardrobe door to store your craft vinyl.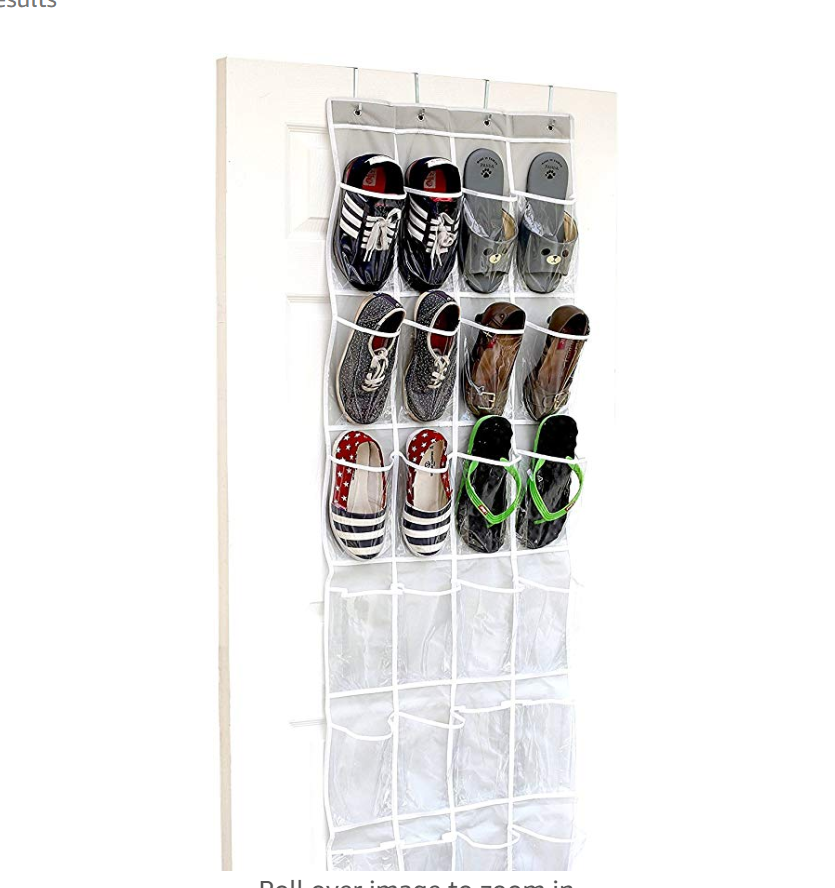 This hanging wall organizer is Prime eligible.
Here's how one of the crafters is using this hanging shoe organizer to store her craft vinyl.
---
---
An exapandable paper organizer can also be used for storing small A4/letter sized vinyl that you get in Micheal's and small scrap pieces from Cricut vinyl. You can easily label the file sections to easily access the vinyl.
These expandable paper organizers are Prime eligible.
---
Who knew you could also use fabric bins for storing craft vinyl scraps. You can easily label these fabric bins with HTV so it's easier to find all the different scraps of vinyl.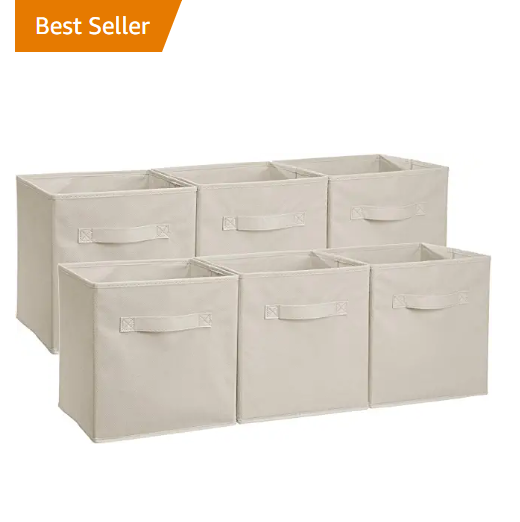 THESE bins are Amazon best sellers and Prime eligible!
Here's an idea on how to use the fabric bins.
---
Wine racks also make great storage for Cricut vinyl! Who knew right? You can paint these wine racks in fun and bright colors and create a fun vinyl corner in your craft room. This wine rack storage idea adds a unique twist to Ikea plastic bag storage for vinyl – something I'm extremely BORED of seeing.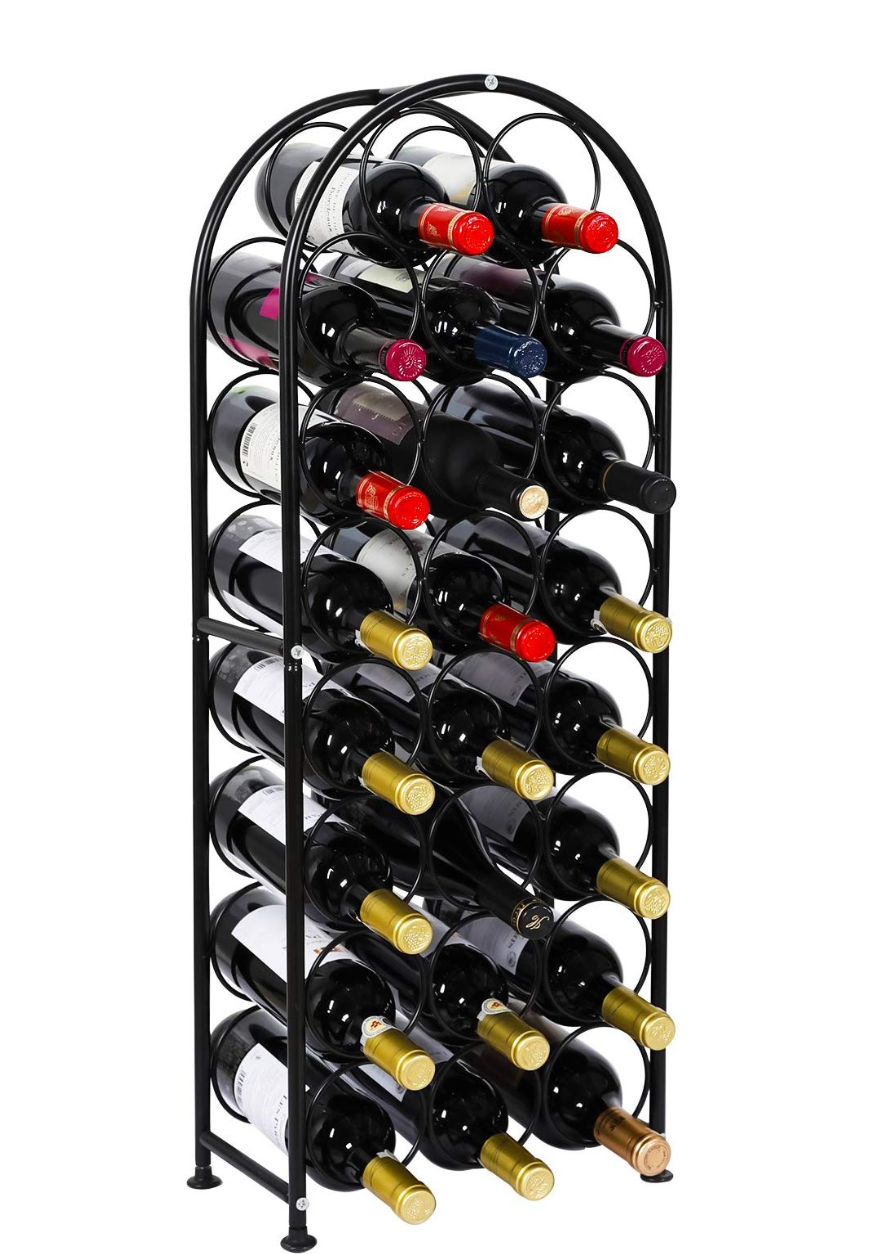 Check out how this crafter is using the wine rack to store her Cricut vinyl!
Multi layered hangers are also perfect for storing Cricut vinyl if you have a very limited storage space or if you're on a tight budget. You can just get these hangers and hang them on the closet rod as done by one of the crafters in the picture below.

Here's another unique idea for storing Cricut vinyl for those who like to display their vinyls in the craft room. For this idea you will need a grid wall plus several display hooks. If you get THIS PACK of hooks, you'll receive 96 hooks perfect for storing ALL your vinyl in one place. When ordering the display hooks, make sure you get something that is at-least 10″ long to support the Cricut vinyl rolls.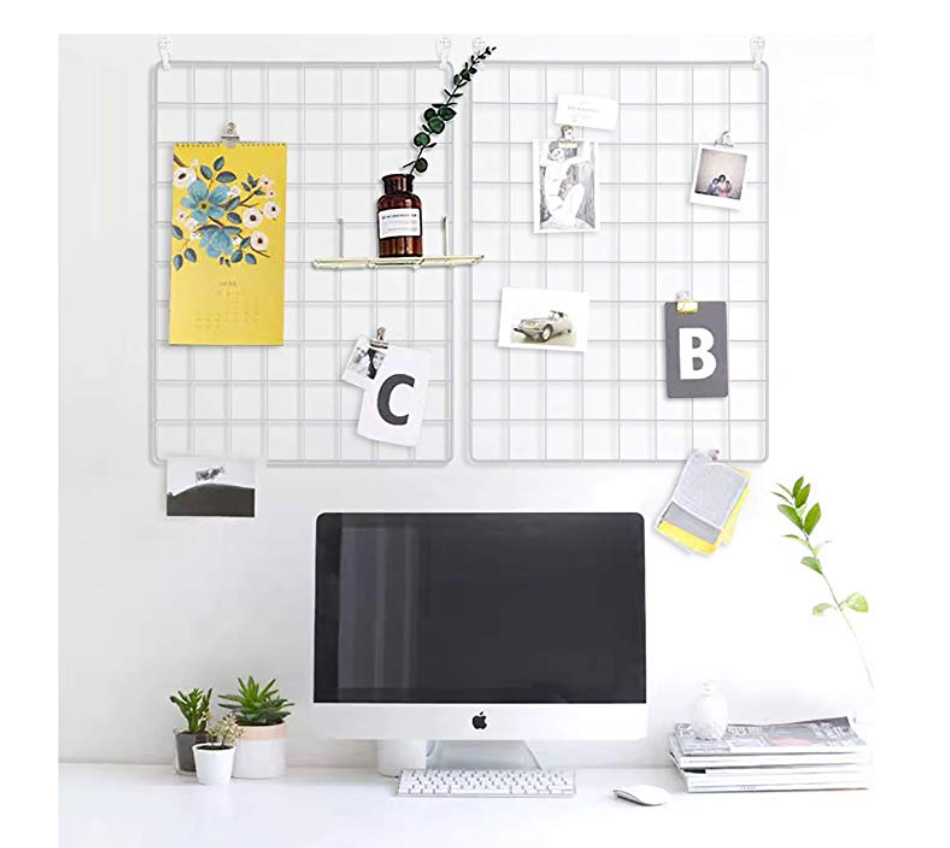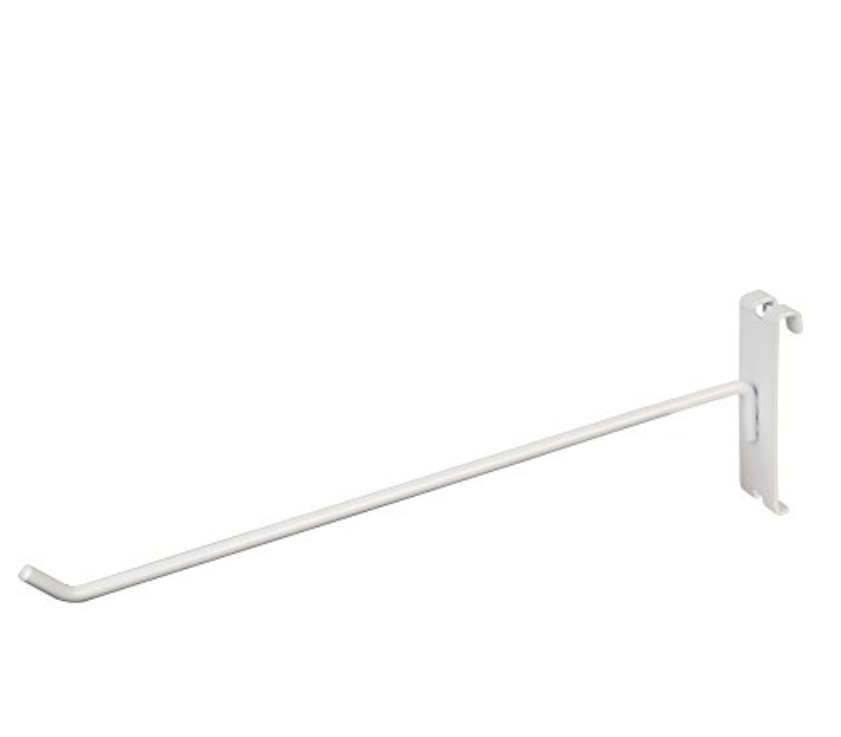 Here's how one of the crafters is using this idea.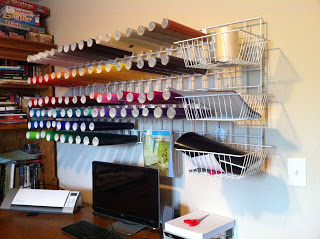 CUSTOM VINYL RACK
If you didn't like any of the craft vinyl storage ideas given above, you can always make your own vinyl storage rack like the one shown below. To store a large number of vinyl, you can make a really tall rack. And if your vinyl collection is huge, you can have multiple racks across craft room wall.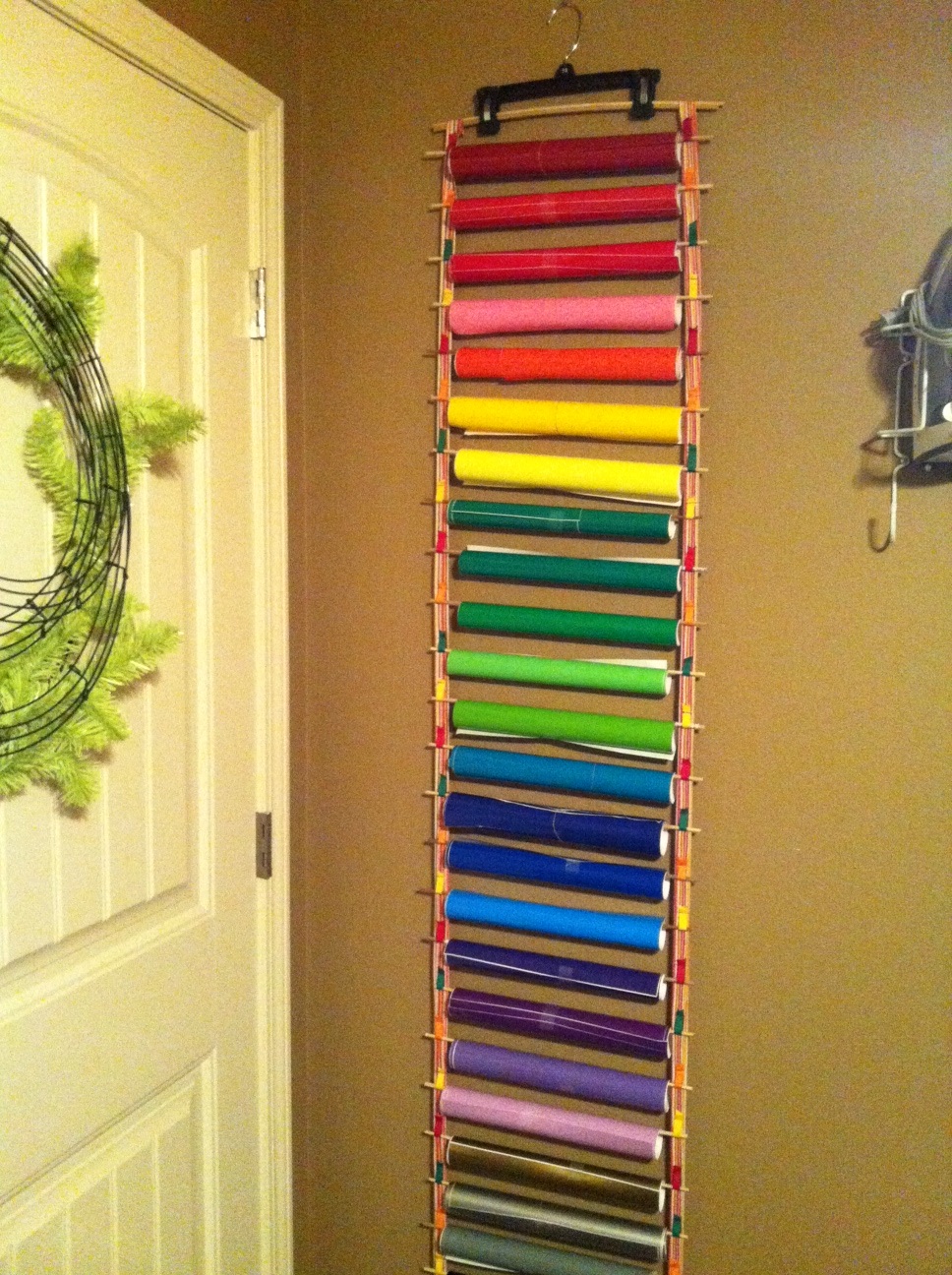 MORE CRAFT VINYL STORAGE IDEAS
Watch the video below for MORE craft vinyl storage ideas!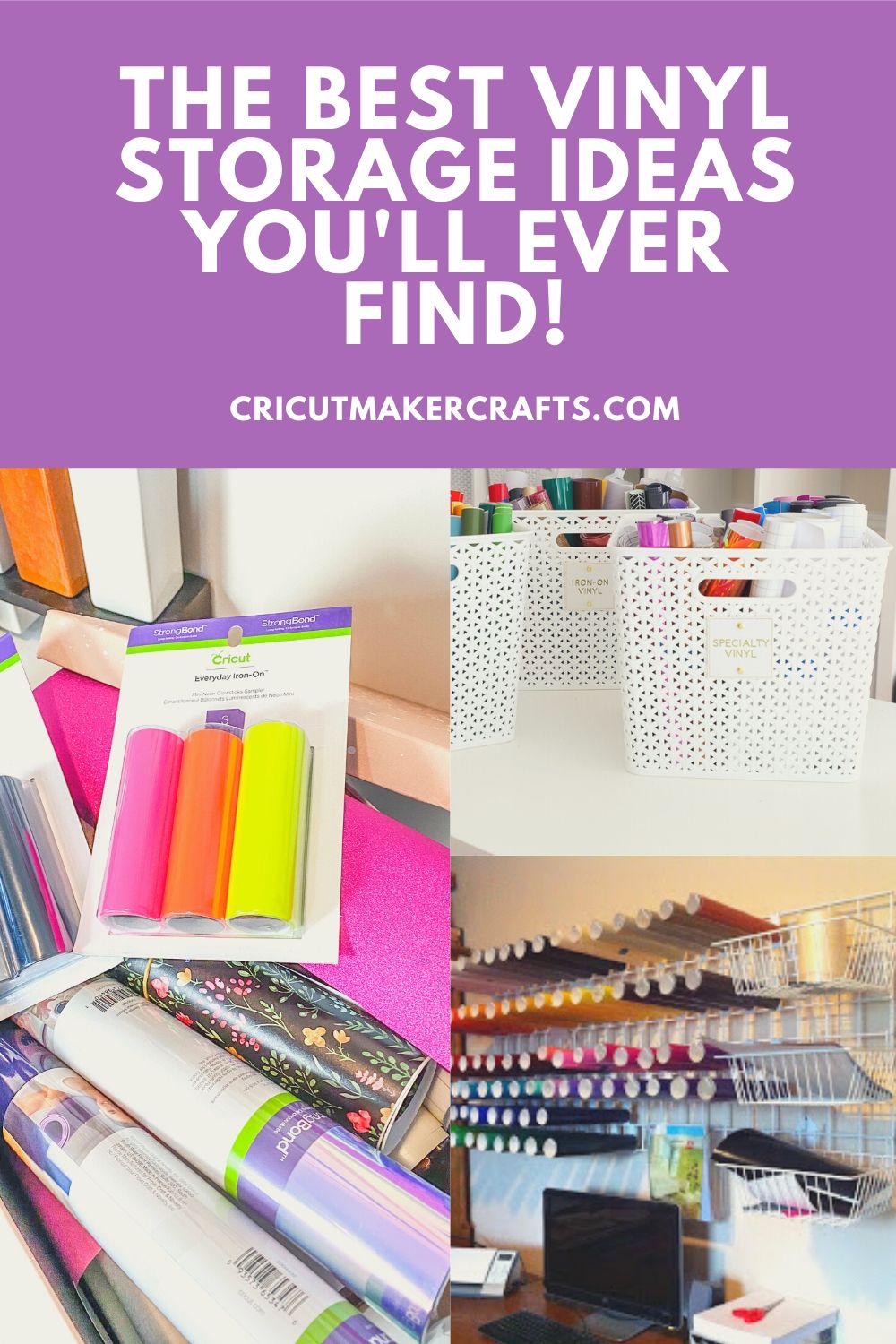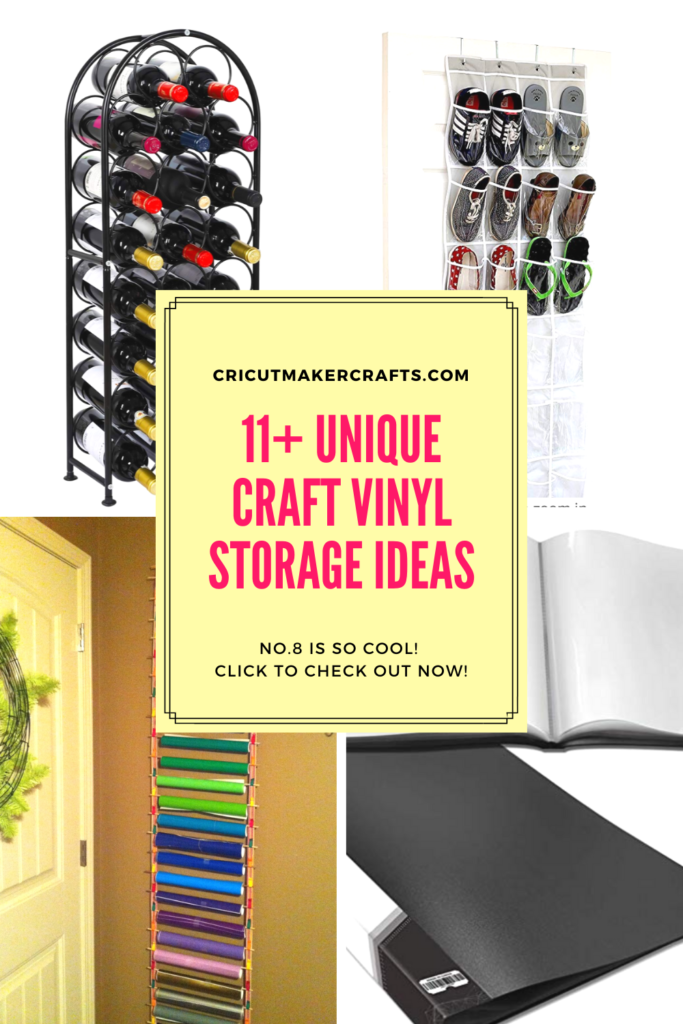 ALSO, CHECK OUT AMAZING PAPER STORAGE IDEAS
I also have a post on storing paper, you can check it out here: 9+ AMAZING Craft Paper Storage Ideas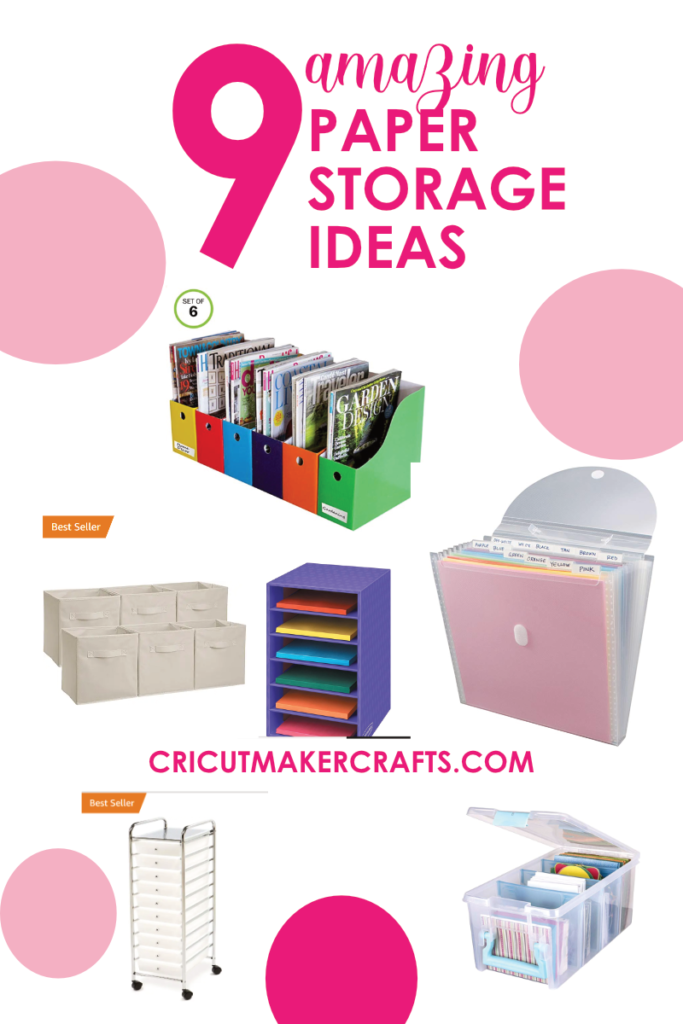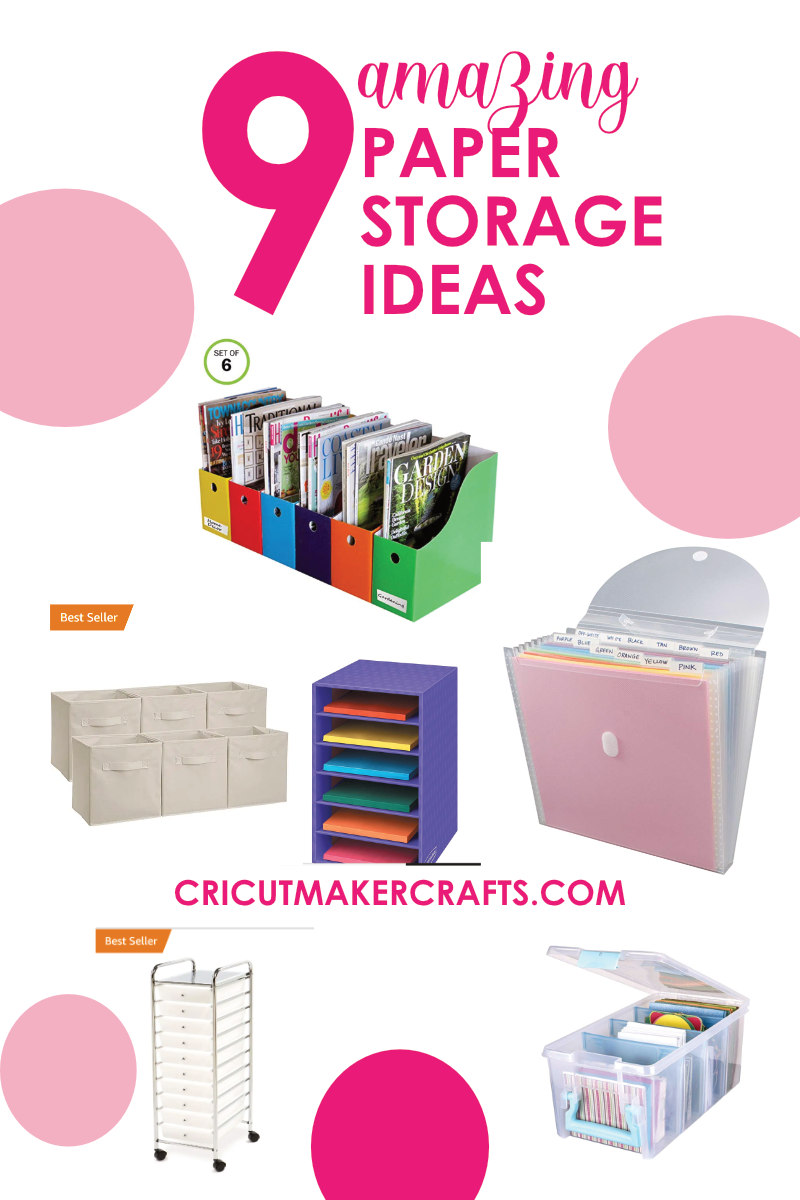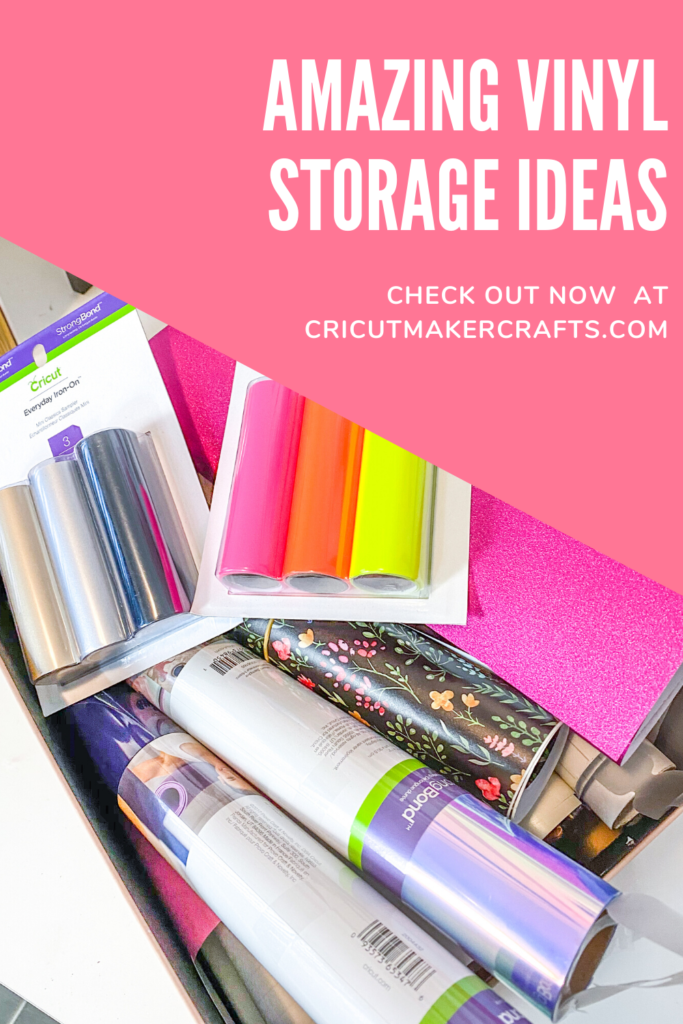 ARE YOU NEW TO CRICUT?
Are you new to Cricut? Sig up for my FREE MASTERCLASS What are SVGs? to learn EVERYTHING you need to know about SVGs and how to use them to make beautiful Cricut projects.
CLICK HERE TO SIGN UP NOW!