In this tutorial, I'll be showing you how to take a simple father's day SVG and use it to create a wonderful piece of Father's Day craft project that can be gifted as a card or as an artwork to display in the room.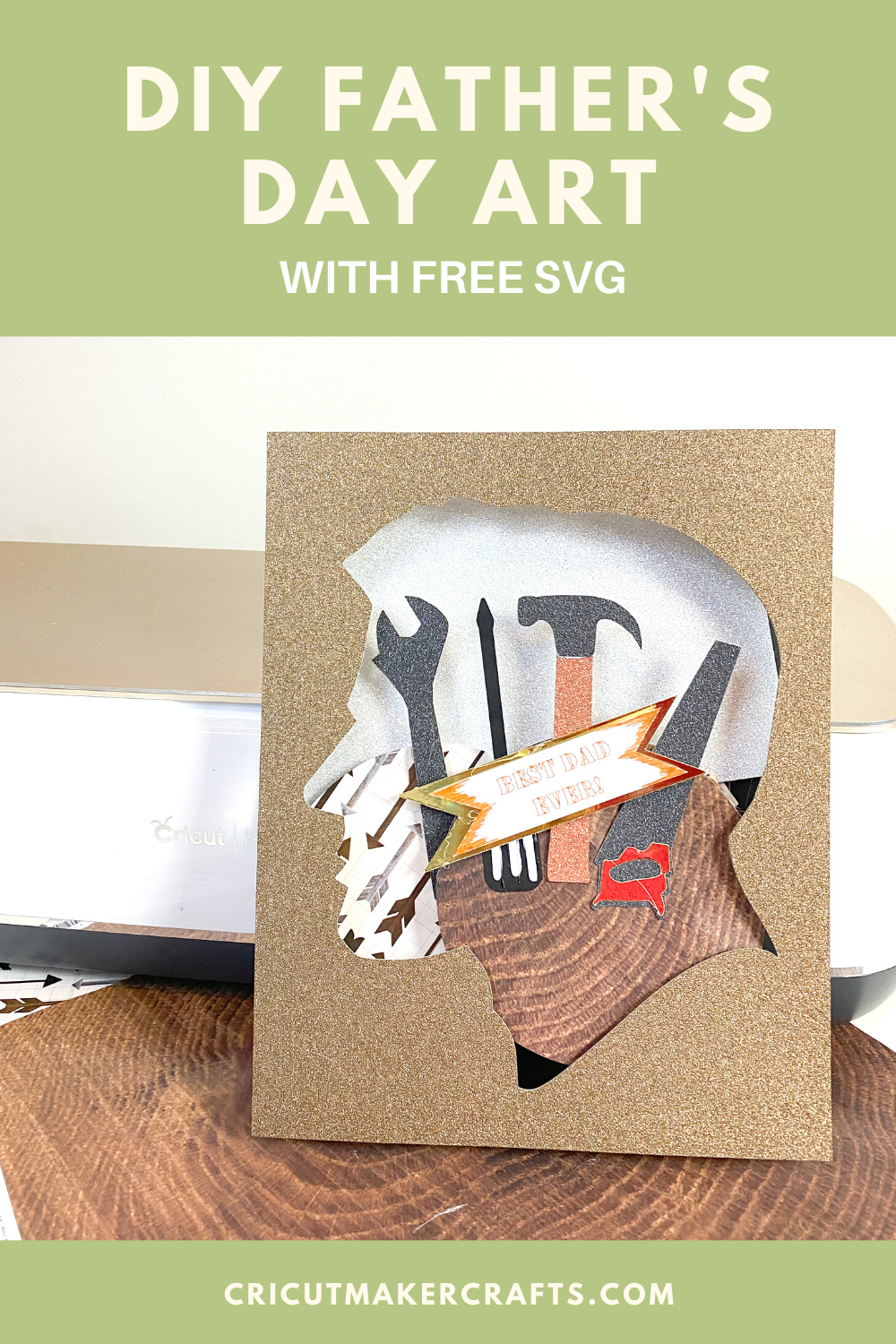 AFFILIATE DISCLOSURE: Cut N Make Crafts is a participant in the Amazon Services LLC Associates Program, an affiliate advertising program designed to provide a means for sites to earn advertising fees by advertising and linking to Amazon.com.
FREE SVG for Father's Day artwork [available for the VIPs. Become a VIP member of Cut N Make Crafts by entering your name and address below]
So, you'll be needing a bunch of heavy and medium weight cardstock. Check out the video to see the ones that I'll be using. You'll also need your Cricut mat and tools, duh! A glue gun and a scotch glue.
I've got some foil cardstock and I'll be cutting out the banner base and the saw handle with it using the gold one here. And from the A4 set, I'll be using the copper color for the hammer and this brown one for the topmost layer. These are all heavyweight cardstocks pretty firm, perfect for the base, and the top layer of this project.
Lastly, I have two which I'll be using for the circles. These are pretty lightweight and since they're not basically the part of the base they will be perfect for the circles.
And, I'll be using this fine point pen to write my message. You can also use the black pen if you don't have this one.
How to Make Father's Day Artwork with Father's Day SVG
More Helpful Cricut Posts
With that, we have reached the end of this tutorial where I showed you how to make your own Father's Day artwork with FREE SVG cut file. I also have some amazing Mother's Day projects that you can check out below.
Before you go, check out these amazing Cricut posts!
Don't forget to save this Father's Day project for later