In this post, you're going to go flower crazy! You'll find some amazing Cricut Flower Tutorials that you can easily whip up using your Cricut in no time at all. And best of all? These flowers will never wither up and die!
Using your Cricut to create flowers gives you the chance to have these flowers forever! Plus, some of them are quite stunning and would make beautiful home decor. Have fun choosing the options that you like best!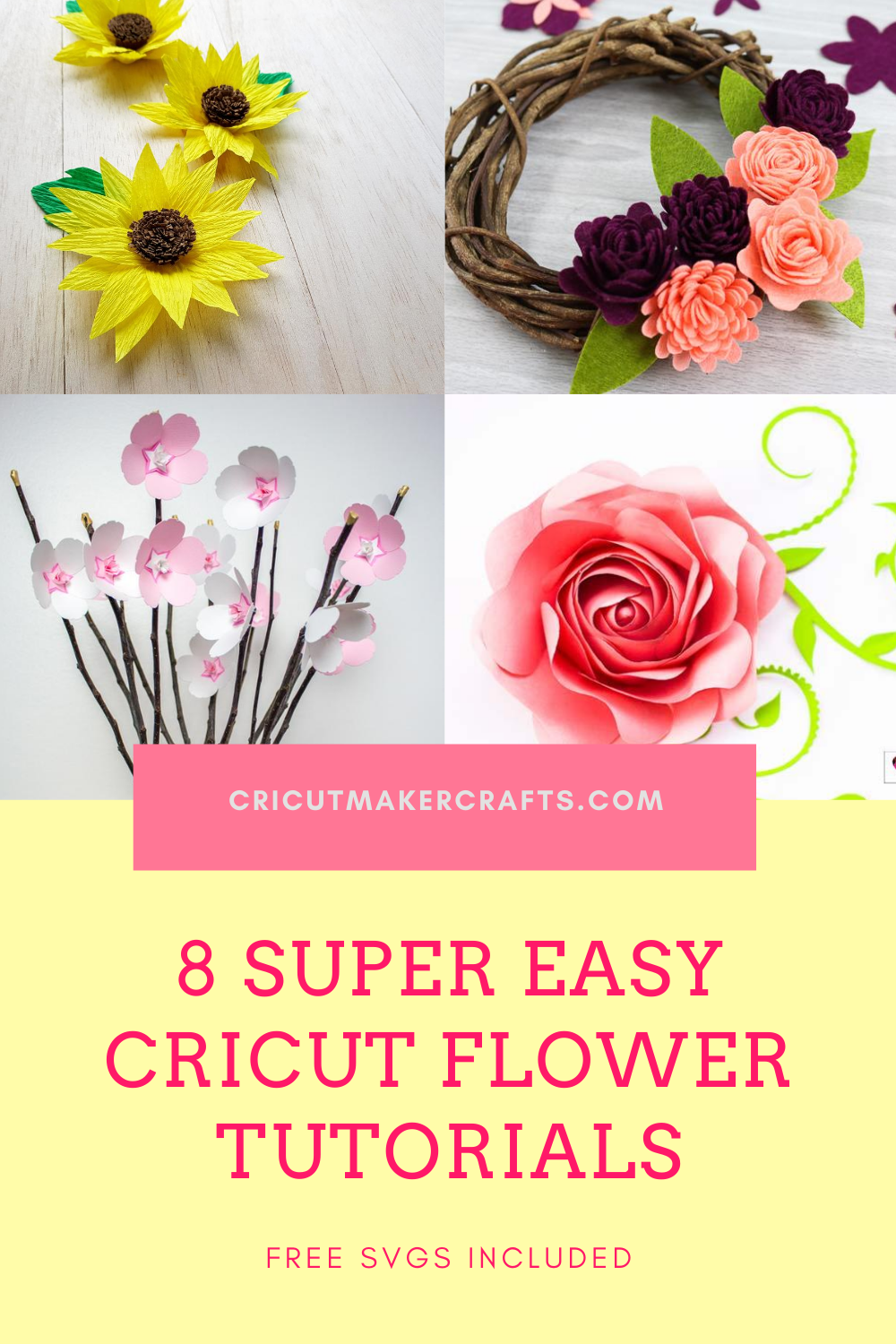 1. Felt Flowers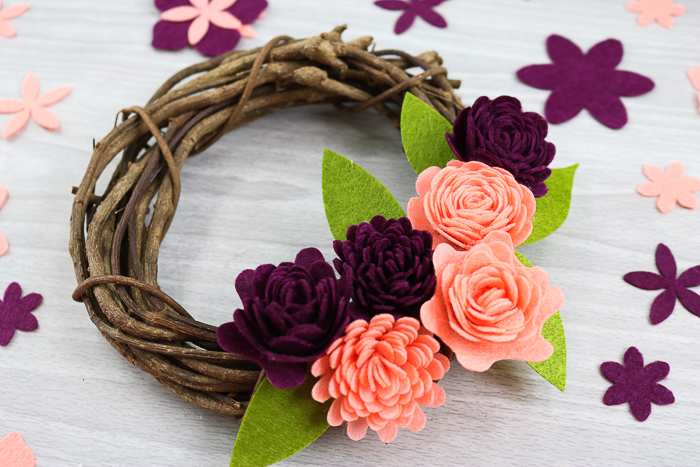 What I find that I love most about making flowers using my Cricut machine is that you can use so many different materials. This means that I can use vinyl, or cut out paper patterns, or even use felt just like you'll see in this tutorial. These felt flowers are beautiful and are a fun addition to any type of craft. Apply them to a wreath or just have fun with using them as decor around the house. 
The bigger the flowers, the better. This Cricut flower tutorial shows you that you can easily make flowers bigger than your head. All you need to do is follow the simple steps and you'll easily have giant flowers all over the place.
You can use them to decorate for a baby shower or just as a fun way to brighten up a room.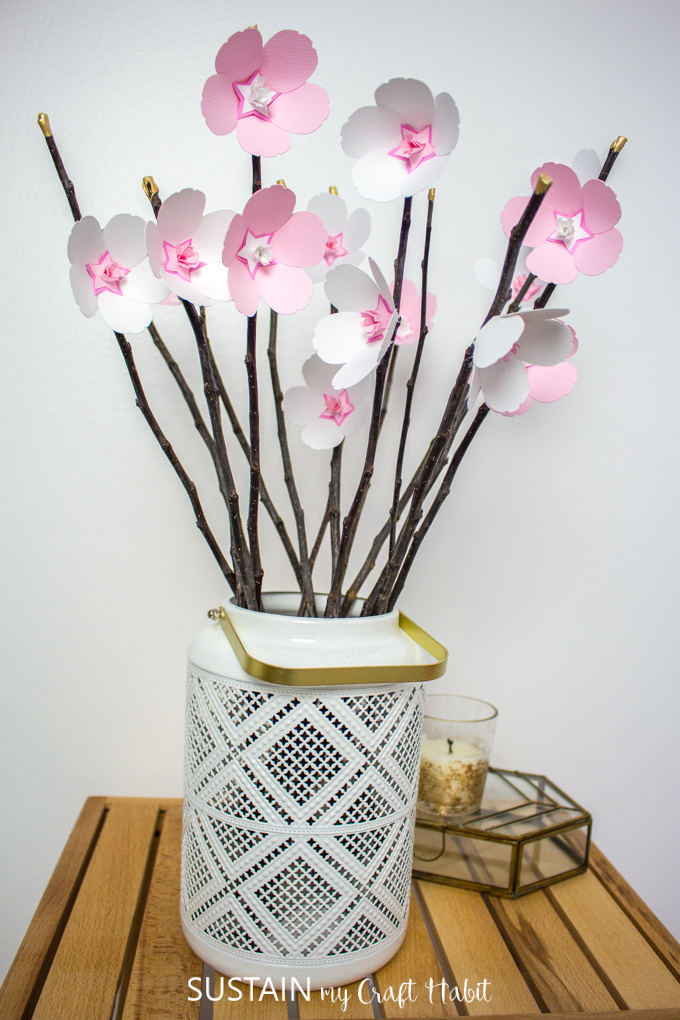 I love these flowers! They're such a simple design for the Cricut to make and they would be the perfect fake flowers for your home. You can easily make up these simple DIY flowers with your Cricut machine today!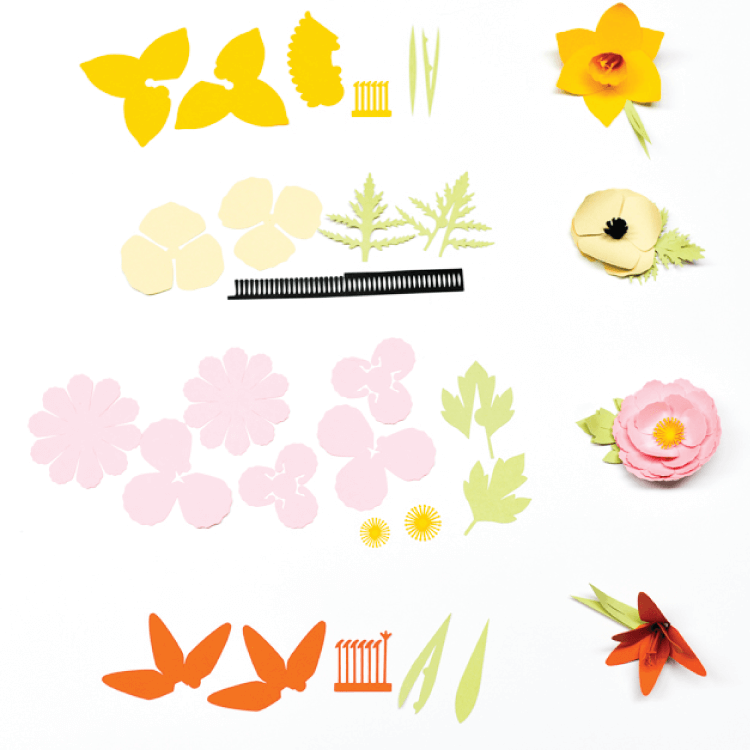 Why not change things up a bit and make some adorable and eye-catching 3D flowers? These flowers are quite stunning and beautiful and are certain to be an amazing focal point. 
Just in case you're anything like me and like to have options, you don't want to miss out on these Cricut Flowers. This post has 40 different types of flowers and styles that you can make with your Cricut machine! 
Some of the tutorials are of flowers to make on objects while others are tutorials for making flowers to have as beautiful focal points throughout your home.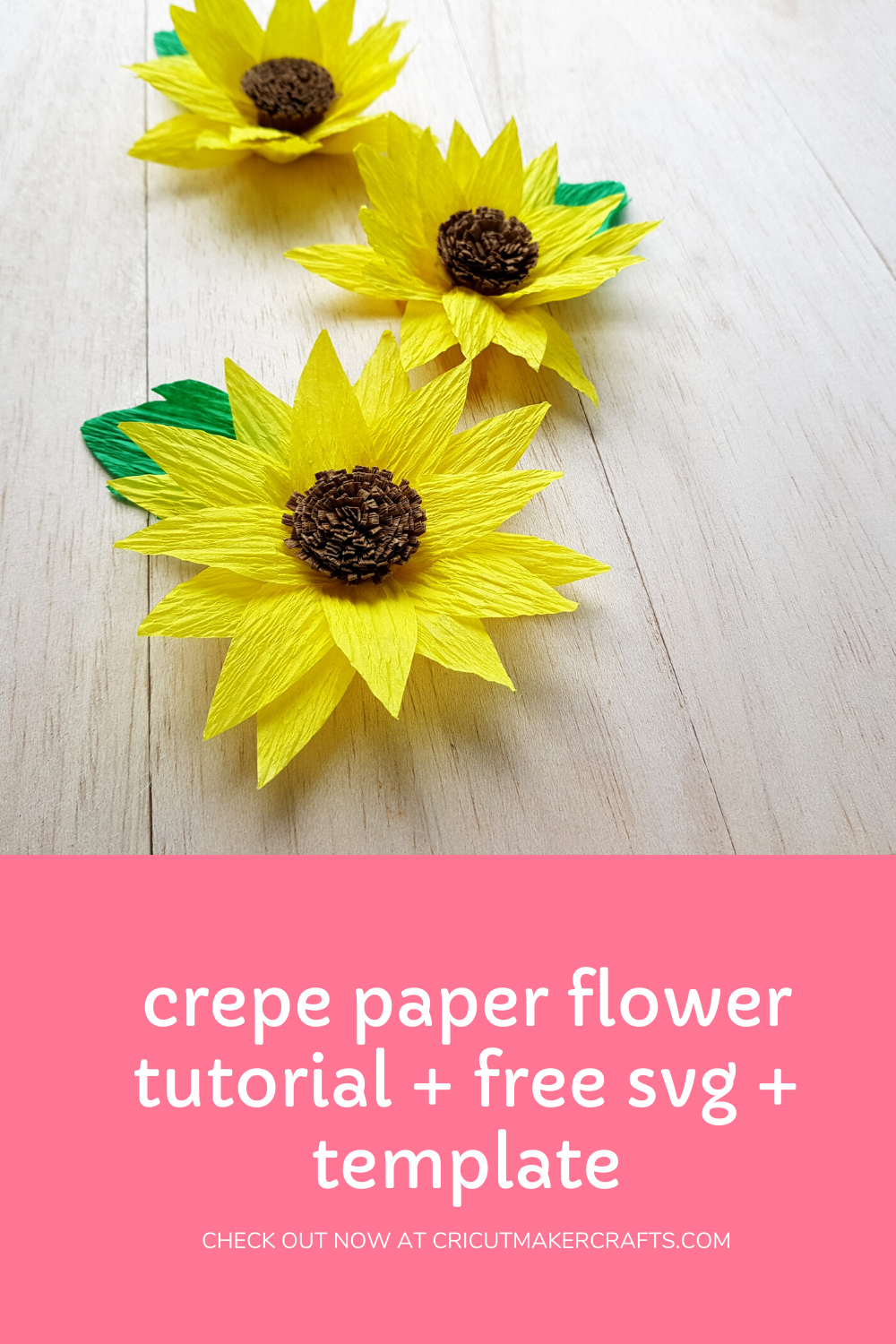 Talk about the perfect way to brighten up a room. Who doesn't love sunflowers? And this simple tutorial will give you step by step on how to make them up! 
Welcome the brightness into your home with these fun flower tutorial. 
7. DIY Rose Flower Bouquet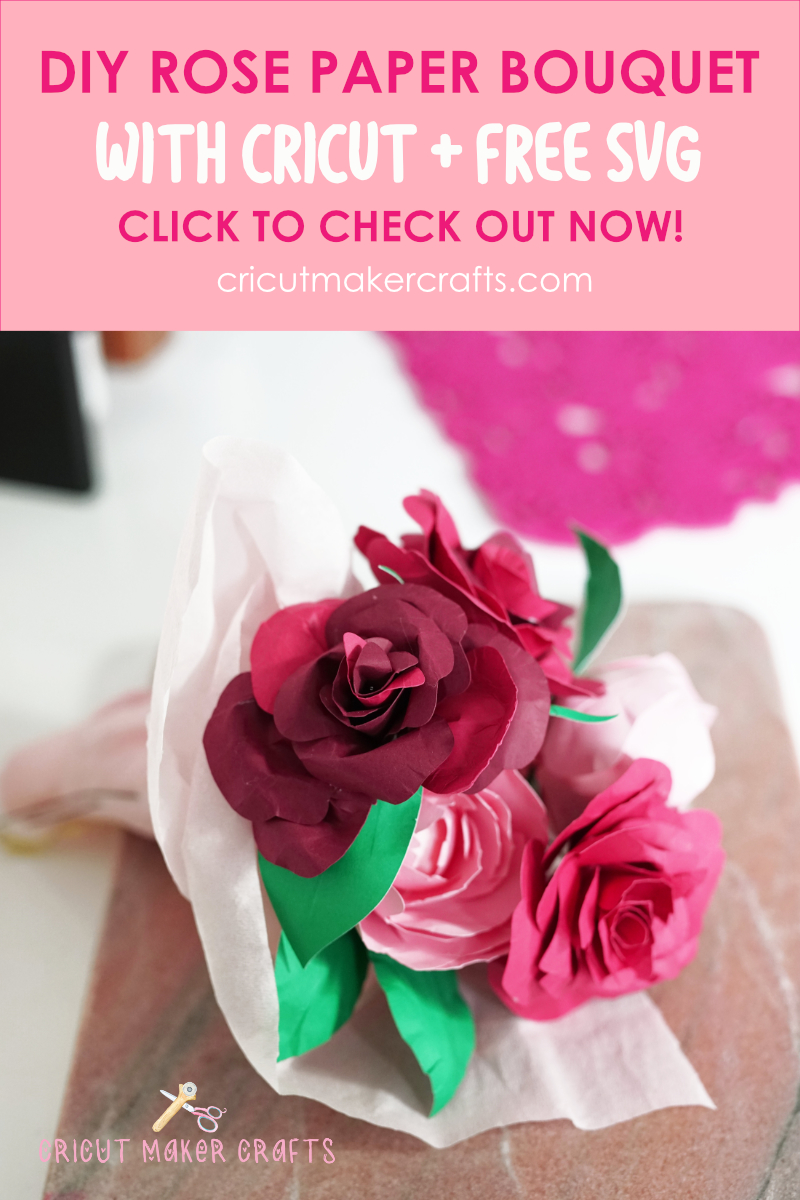 Why settle for one rose when you can have a whole bundle? This fun flower tutorial will give you a ton of roses, fast! 
What a fun way to give a loved one a bouquet of beautiful flowers that will last forever!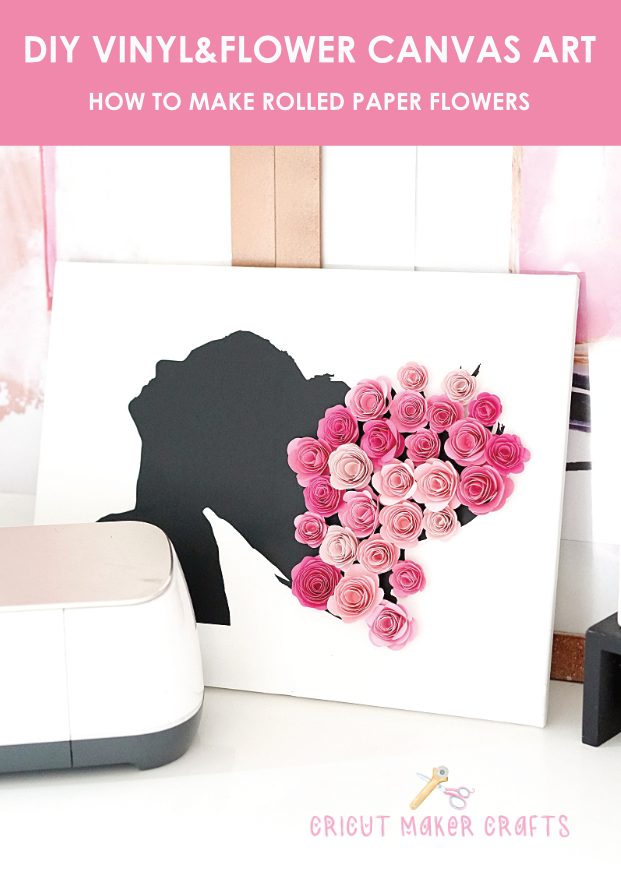 These flowers really are a lot of fun to make. You'll find that the more you make them, the easier that they get! 
Don't forget to save this for later!
If you liked this post, please save it for later on your Pinterest board!