Find out what settings to use for print and cut materials like printable magnet sheets, glow in the dark sheets, adhesive foil sheets, scratchable gold and silver sheets, vellum, printable glitter sheets, printable vinyl, and printable heat transfer vinyl. Also, get a FREE printable guide to refer to later.
In this post, I'm sharing the ultimate print&cut test using 11 different materials mentioned above. This test relies on the Cricut print&cut functionality.
WHAT IS PRINT&CUT
The Cricut print&cut functionality allows us to first print out our graphics and then use the Cricut to cut them out thus freeing us from manually cutting everything. Cricut prints out a black guideline which is detected by the Cricut censor to cut out the graphics.
To learn everything about print&cut check out my post Print & Cut Basics for Beginners + FAQs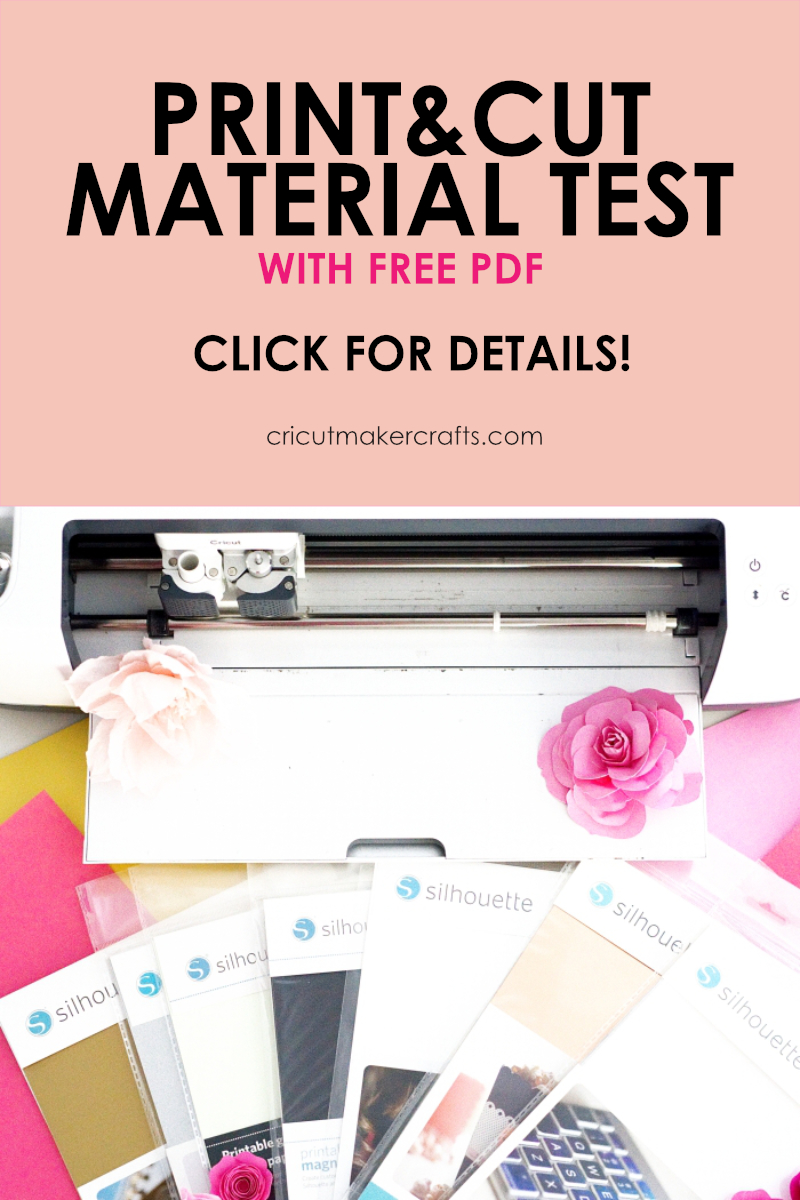 AFFILIATE DISCLOSURE: Cut N Make Crafts is a participant in the Amazon Services LLC Associates Program, an affiliate advertising program designed to provide a means for sites to earn advertising fees by advertising and linking to Amazon.com.
In this test, I used 11 different printable materials from Silhouette to check what settings work best for each material, how to get die cut and kiss cut stickers from each of the materials, the blade used and the print quality of the printed materials. Here's a complete list of the materials used.
MATERIALS USED
Cricut printable vinyl
PRINT&CUT TEST VIDEO
Check out the video below to find out the results of this print&cut test.
GET THE FREE PRINT&CUT REFERENCE GUIDE BY ENTERING YOUR NAME AND ADDRESS BELOW!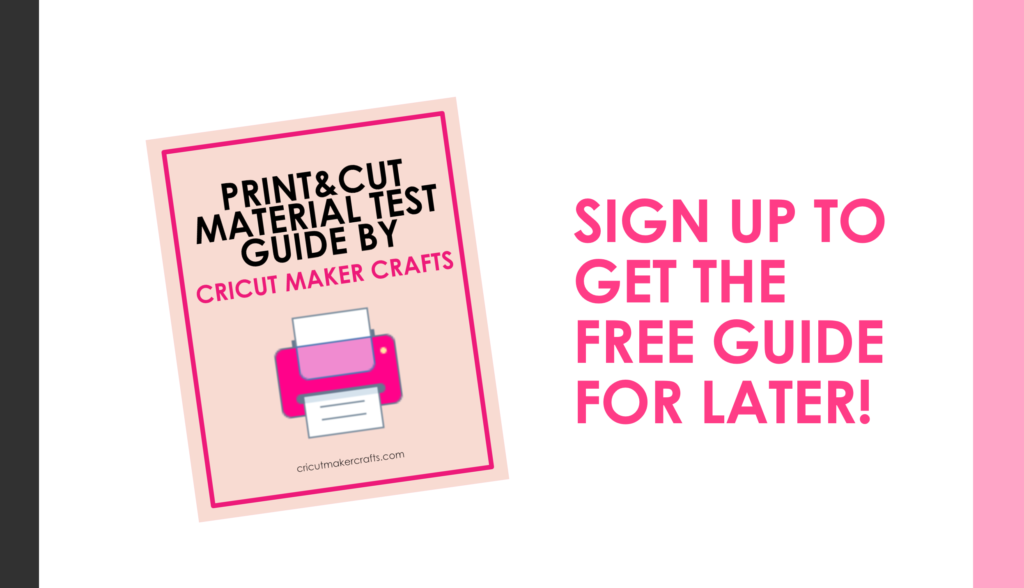 MORE PRINT&CUT POSTS
MORE HELPFUL CRICUT POSTS
With that, we have reached the end of this tutorial where I showed you how you can turn a picture into an SVG cut file in Inkscape, in Cricut Design Space as well as using a free stencil maker website.
Before you go, check out these amazing Cricut posts!