What is Instagram? A place to upload all your photos (grainy or not) with hashtags that you can think of?
Well, you might be wrong.
Instagram has completely evolved since the time of its launch. And is now seen as one of the biggest tools for marketing when it comes to growing your business. 
If you're new to Instagram, it's important to know the current trends of the platform in order to use it to your advantage and reach more customers who bring in sales. 
To help you out, I've come up with a list of things you need to know as a beginner on Instagram. These tips will help you understand the application better, be a pro at it, and beat your competitors.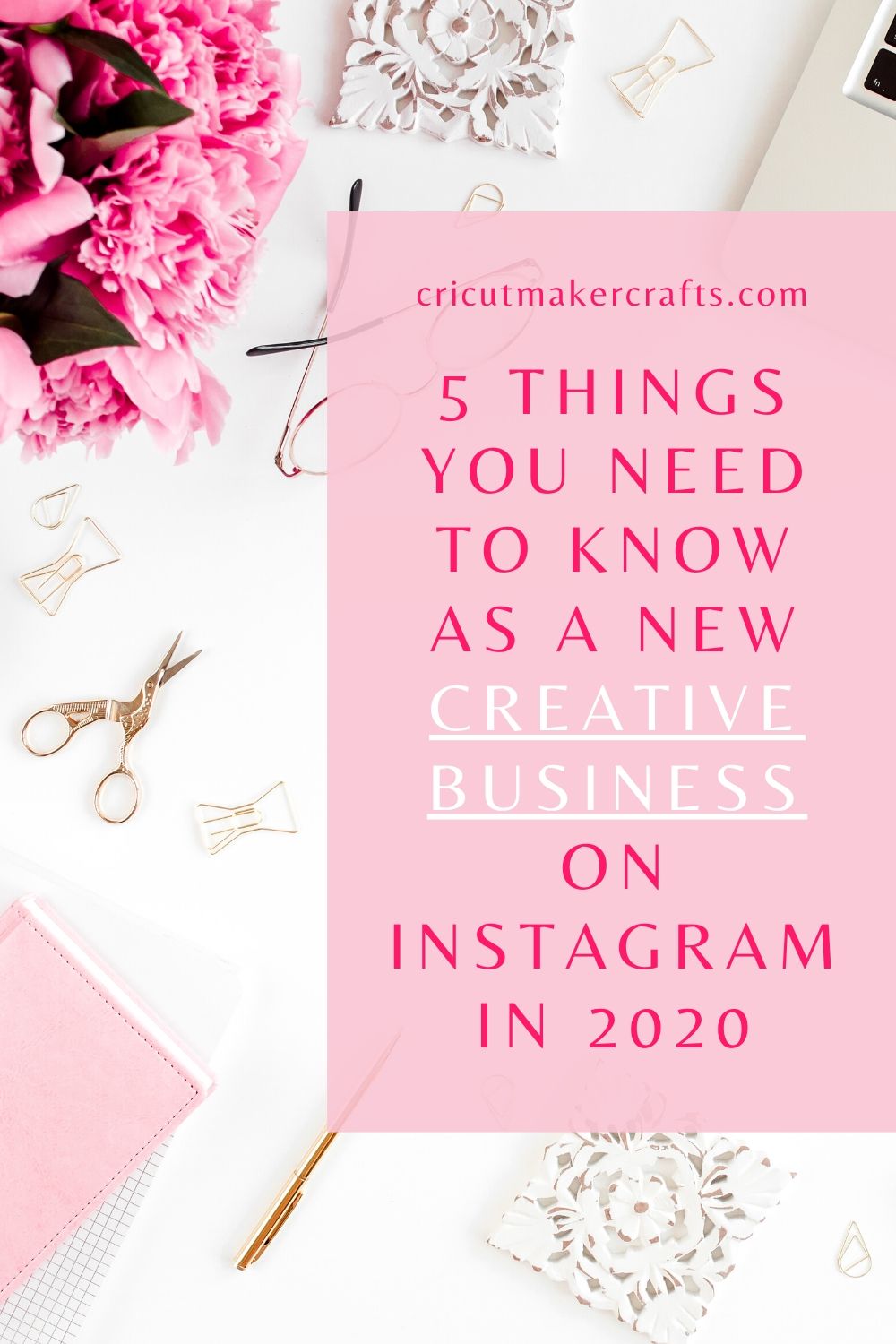 1. Post colorful and interesting visual content
Videos and Images are the main features of Instagram. If you want to have a following on Instagram, you need to post interesting stuff. If your audience thinks your posts are interesting, only then they will follow and interact with you. 
There are several tools available on the internet to edit your photos and make them fantastic to look at. Make sure to use some of the filters or the cool themes that Instagram offers to create a good post. 
Some of the apps I use and can't live without are Canva, Later, and Repost.
2. Have an upload schedule and plan 
Being consistent is the first thing to do when you want to succeed at anything in life. With Instagram as well, consistency will help you go a long way.
Having an uploading schedule always enables you to be on track. It also keeps your audience interested in your account. Be frequent with your posts but never compromise quality for quantity. 
When I started my Cricut Maker Crafts account, I was posting 6-7 times a day and it paid off when my account grew from 0 to 10k within a month!
3. Make Use of Good Hashtags
Hashtags are great for reaching a new targeted audience for FREE of cost so, be sure to use the hashtags in every business post on your Instagram.
But, make sure your hashtags are RELEVANT to your niche and targeted towards your ideal clientele. For example, if you're selling dog collars, you would want to include dog-related hashtags rather than something generic like "#postoftheday" or "currentmood".
4. Learn the basics of operating the application better
If you intend to use Instagram for a long time, you might as well get yourself familiar with it and learn about it. 
There is a lot you can do on Instagram like posting stories, adding filters to your images, adding audio content, etc. Learn about all of these cool features on the internet. Keep exploring the application to understand it better so you can use it for your benefits. 
5. Edit your photos
Instagram is ALL about visuals, so the better your feed looks, the more followers you'll get. Yes, you can have 1 or 2 below average photos out of 10 but that's it! 
The majority of your content (especially the one featuring your product) should be uploaded after doing a little touch-up using any of the free photo-editing apps like Snapseed and Lightroom. There are a ton of tutorials out there on how to edit photos using free apps, have a look at them as editing will definitely take your Instagram feed up a notch.
Conclusion 
There is a lot of scope for growth when it comes to Instagram. As a newbie, it's the perfect time to learn the application the best you can. This will enable you to gain a better insight into the application, establish your authority, and get more customers.
I hope these suggestions help you in getting a smooth start to your Instagram journey and assist you in growing your Instagram presence. Focus on being you and showing things that you care about to the world and you will have a successful account on Instagram for sure. 
About me
Hi, I'm Jav! I created the @cricutmakercrafts Instagram account back in January 2019 with absolutely zero idea that in just over a year I would gain 100k followers. Thanks to my Instagram I'm currently earning 5k per month from my new blog in just a year. Instagram is one of my biggest traffic source and list builder. To learn more about making money from Instagram, be sure to join my Instagram list below.
Don't forget to save this post for later by clicking the save button below!