Hi, everyone! Welcome to Cut N Make Crafts. In this post, I'm reviewing the "Just Start Lettering Course" by Awesome Alice.
WHAT IS JUST START LETTERING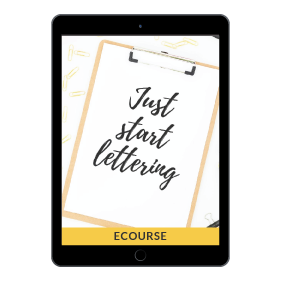 Just Start Lettering is a video course by Viktoria from Awesome Alice for those who want to get started with hand-lettering and want to learn the very basics of the art of lettering.
Before we talk more about the course, let's look at why you should learn lettering.
WHY LEARN LETTERING
Here are some ways hand lettering will help you
 you can design custom hand-lettered graphics for vinyl projects for personal use or to gift your friends.
it can help you in relaxing
lettering can help you in building new creative skills
you can make extra cash by selling handwritten cards 
you can custom make designs for your parties and events
 

 

View this post on Instagram

 
WHO IS JUST START LETTERING FOR?
Just start lettering is for you if
You've seen beautiful hand lettering and brush lettering all over the internet and you want to try and create it yourself…
Maybe you've even gotten some brush pens and tried them out, only to find out that lettering isn't as easy as all of those videos on Instagram make it look…
You desperately want a creative hobby that has the ability to decrease your stress and add more meaning and joy to your life…
If any of this resonated with you, Just Start Lettering is PERFECT for you!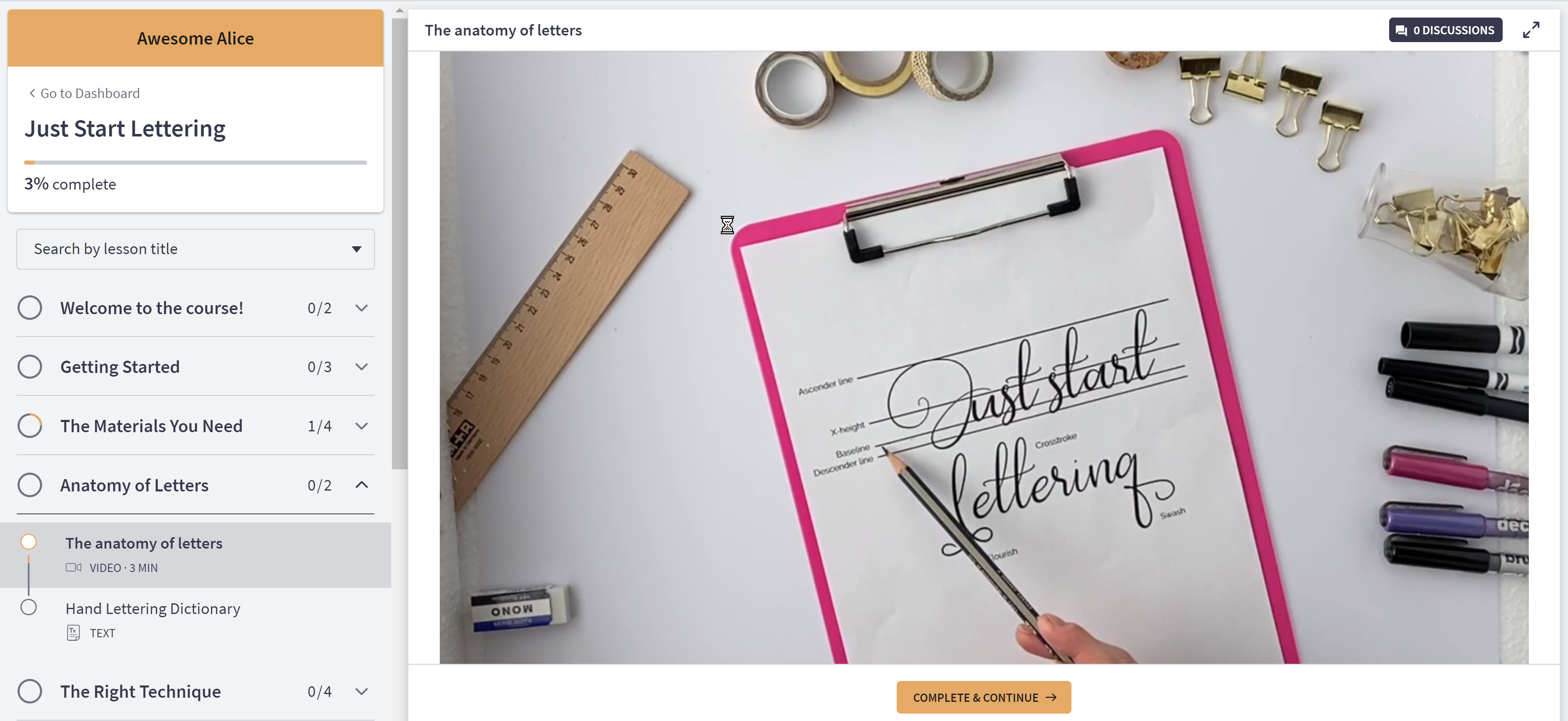 WHAT YOU WILL LEARN IN THE COURSE
Here's what's covered in "Just Start Lettering"
The supplies you REALLY need 
The basic skills and drills to give you a solid foundation in hand lettering
How to write the entire alphabet in lowercase and uppercase letters
How to connect your letters to form words
How to break the rules in order to find your own unique style

WHAT I LOVE ABOUT JUST START LETTERING
The course gave me the exact knowledge I needed to get started with lettering. Things like 
the best pens to use
the best paper for lettering
how to position myself to letter
anatomy of letters
and the best part hand-lettering dictionary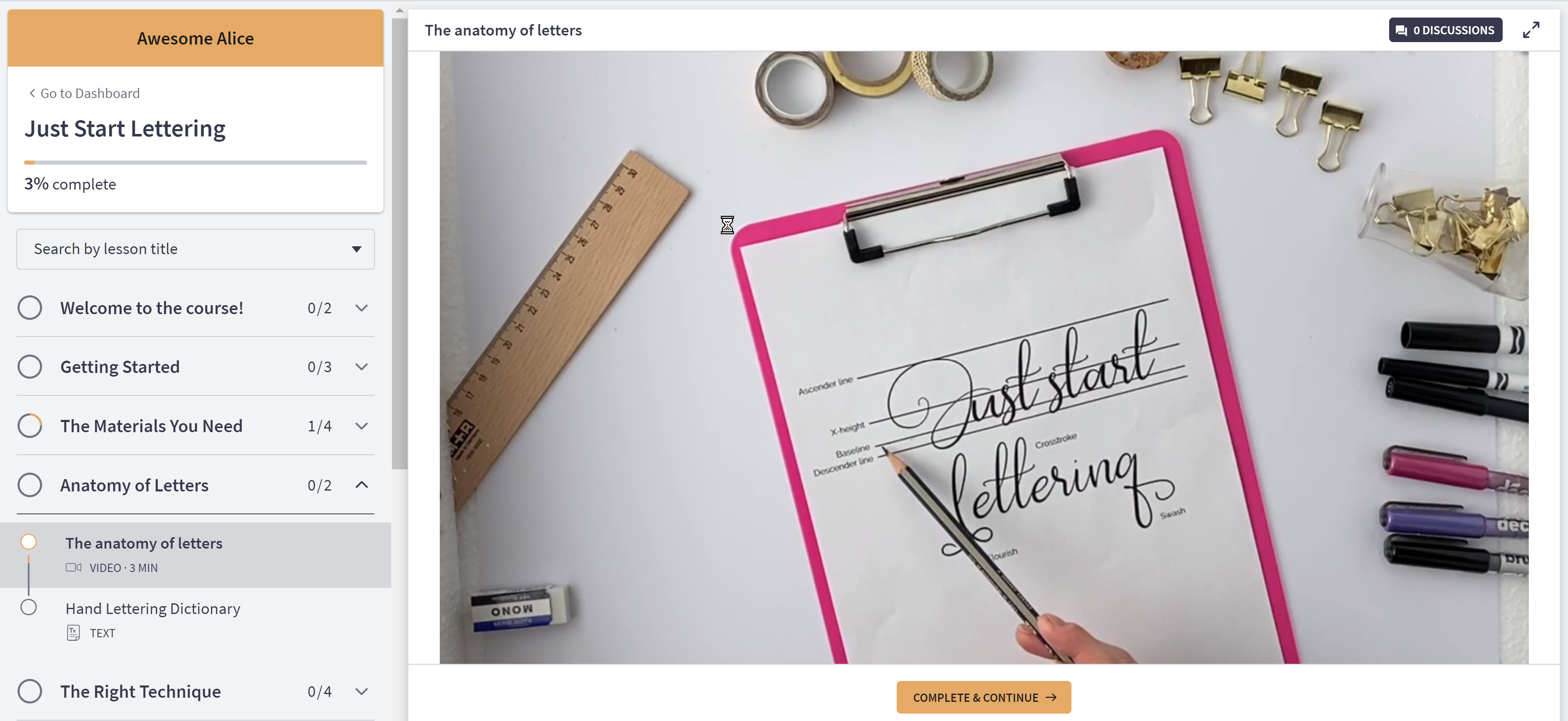 WHAT I DON'T LIKE ABOUT THIS COURSE
What I don't like about this course is that it's very basic. Once I have mastered the basics, there's nothing much to do so if you're someone who already has the basic knowledge of lettering, then I'd suggest that you don't enroll in the course.
WHO IS JUST START LETTERING NOT FOR
This course is not for you if you're familiar with the basics of lettering as this course is designed for the ultimate beginners who want to get started with this new creative adventure. 
GET JUST START LETTERING FOR JUST $19.97 (SAVE $78)
If you want to learn lettering you can enroll in Just Start Lettering for JUST $19.97!
The actual price of this course is $97 but you can get it right now for JUST $19.97 with the Creative Home Projects Bundle.
What is the Creative Home Projects Bundle?
It is your personal library of resources to help you be happily buried in crafting projects for years.
It's a combo of 
11 craft e-courses
30 crafting e-books (including The Ultimate Guide to Cricut Organization $17 and A Maker's Guide to Getting Started With Your Cricut $17
9 workbooks and templates
and 100+ patterns and SVG cut files (by yours truly)
Together these resources are worth $1200+ but RIGHT NOW YOU CAN GET THEM FOR JUST $19.97! CLICK HERE TO GET THE BUNDLE NOW!
 Check out what you can learn to do inside the Creative Home Project Bundle:
Create vinyl crafts and 3D layered papercrafts with your favorite cutting machine
Master beautiful hand lettering
Take the confusion out of woodworking
Entertain your kids or grandkids with crafting projects just for them
And so much more!
With 64 eBooks, eCourses, printables, planners, curricula, and more, you'll find a ton of resources that will add color and beauty to your world too!
Truthfully, it's the resource I wish I would have had years ago. (And at a 97% discount, it's super affordable for anyone!)
CLICK HERE TO GET THE BUNDLE NOW!