In this post, you will find a list of free SVG cut files for Cricut that are perfect for all Cricut cutting machines. The free SVG websites listed here provide free SVG files for vinyl and also have some free SVG clipart for Cricut. These free SVG images can be downloaded directly from the websites mentioned.
Hi all! I'm Sumayyah and I run @CraftYourMemoriess on Instagram. Welcome to Cut N Make Crafts. Today I'm sharing a list of websites where you can access FREE SVG cut files! SVGs are a type of file that is great to use on Cricut Design Space in order to make a quick and easy project with little to no effort. You can upload SVG cut files onto Cricut Design Space without cleaning up the image or saving it as a print and cut. 
You need to make sure your SVG cut file comes with a commercial license if you plan on using it for your business. Otherwise, a personal license will do just fine. 
Now let's get started!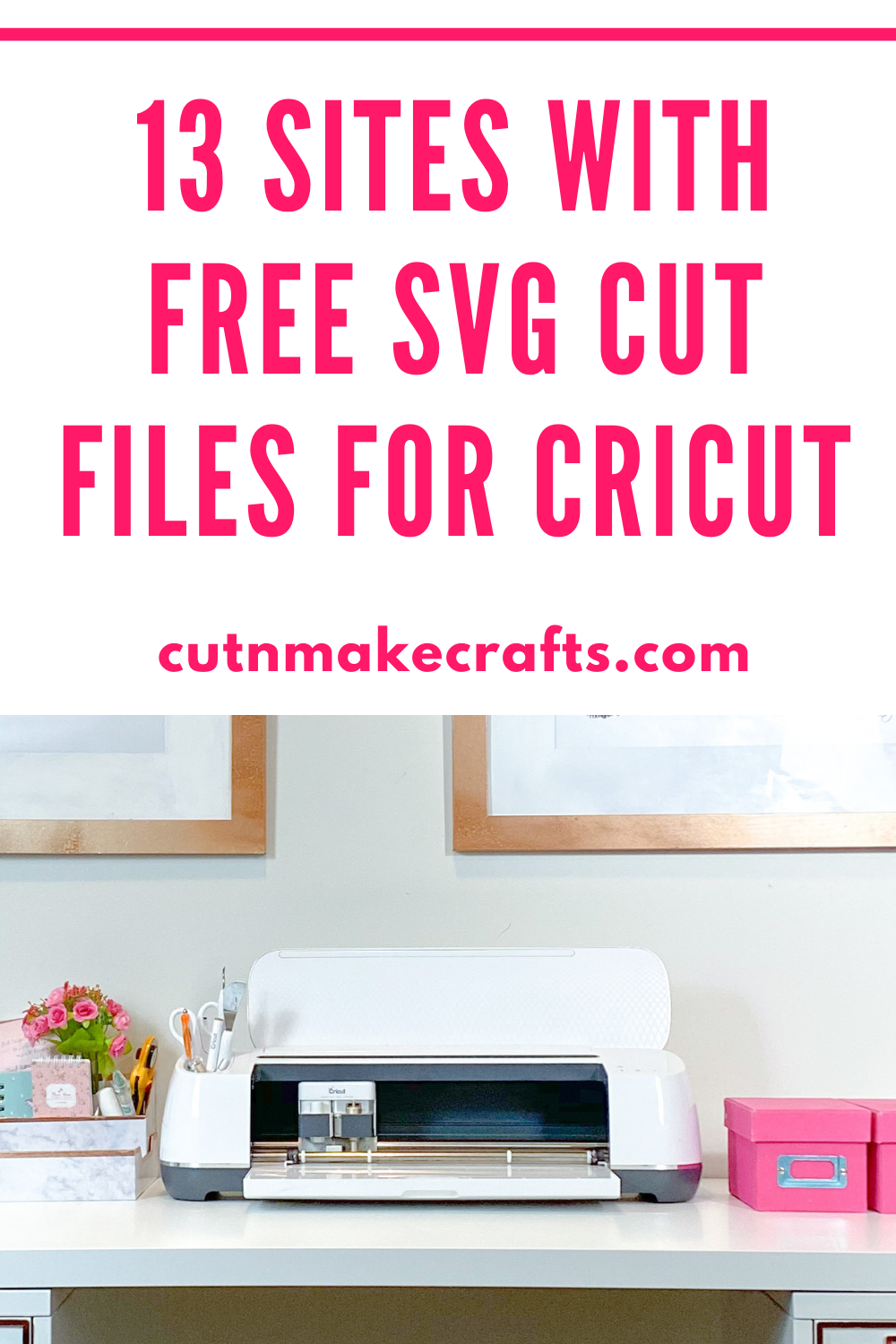 Did you know you can get FREE SVG cut files right here at Cut N Make Crafts? All you have to do is become a VIP member and you'll receive SVG cut files weekly right in your inbox. 
This website not only provides you with FREE SVG cut files, but you can also grab fonts, graphics, embroidery, and more! These come in singles and bundles, and occasionally you can access premium files for free for a limited time. 
This next website also gives you access to free SVG cut files and other sorts of files, such as PNG, DXF, and EPS. These are for personal use but you can purchase the commercial licenses by following the procedure. 
This is one of my favorite websites for free SVG cut files, fonts, and more. It is a great website that has so much to offer. All you have to do to receive free SVG cut files and access to other bundles is to create an account. 
This website has cut files specifically calibrated for cutting machines, including the Cricut family. Most of these files are for personal use but commercial licenses can be purchased.
Currently, Craft House SVG has a great promotion going on that includes access to commercial licenses. You can get any 10 SVG bundles for only $10! Basically, you can build your own bundle. How exciting! You can also find free SVG cut files on their website.
This website is great for Cricut beginners because not only do you receive free SVG cut files, but each file comes with a demonstration video!
Craftables is an online vinyl seller based in Tennesee, but they also have free SVG cut files up for grabs that can be nicely found through the organized tabs. 
Jennifer Maker is a wonderful blogger and crafter. She not only creates a lot of great SVG cut files that are free, but she also does video tutorials and shares creative Cricut crafts.. All you have to do is access her library and you're set to receive the free SVG files. 
Pam is a crafter who shares her craft projects on her website. She also creates SVG files that are compatible with Cricut machines, as well as Silhouette, Brother, and more.
This website provides you with access to free SVG cut files once you sign up with your email. SVG and Me is also a great website for beginners since they also include tutorials and blog posts regarding Cricut Design Space and other SVG how-tos. 
This married couple, now blog owners share free SVG files and other great tips and tricks on how to run your own business and blogs!
Craft Bundles also share free SVG cut files with a commercial license if you purchase their annual plan. 
I hope this list helps! Save this post to your Pinterest boards to check out these great links. Happy crafting!