OMG! After blogging for 7 years PART-TIME I FINALLY had my FIRST five figure month and I'm SO DARN HAPPY and thankful!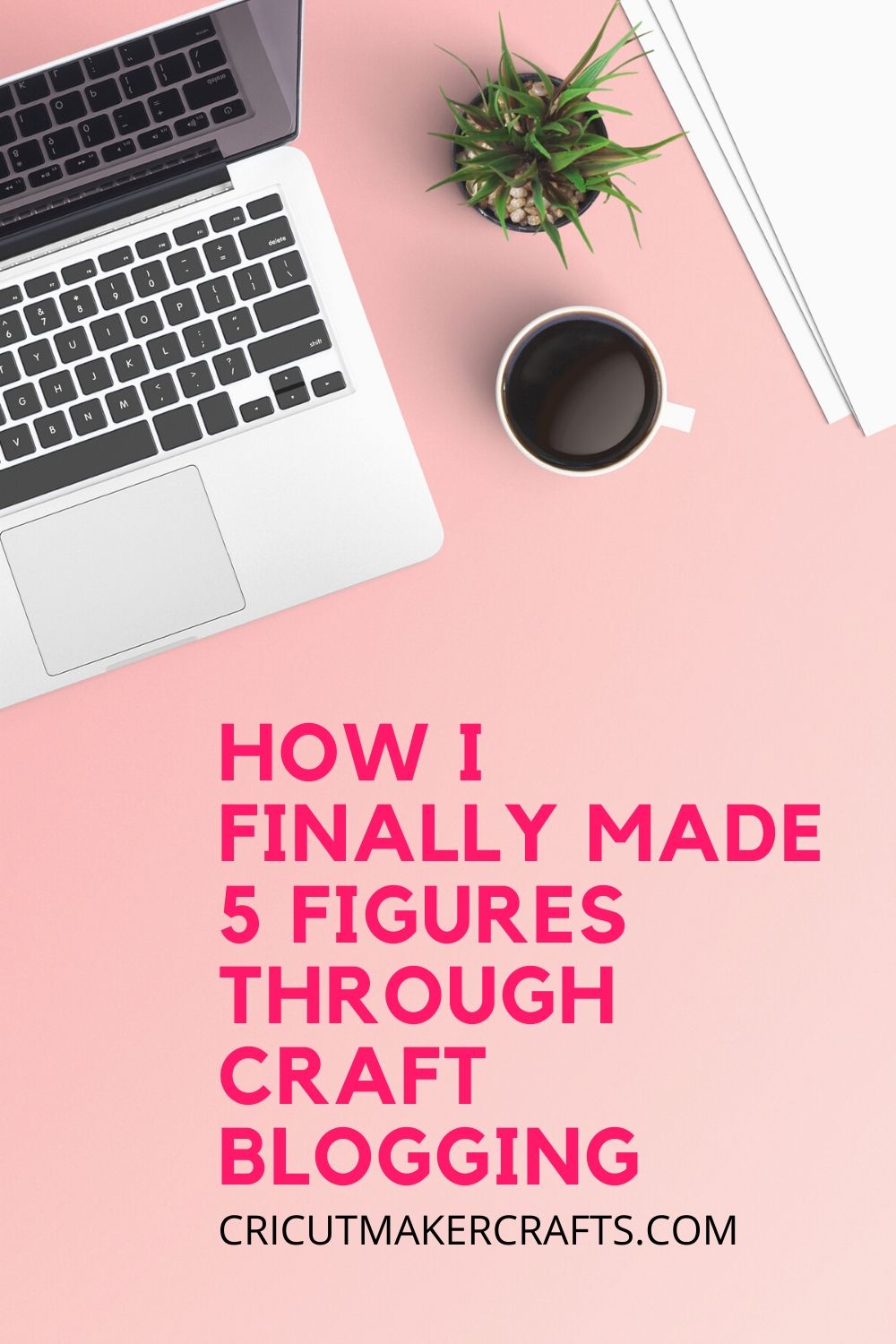 So how did I get here?
I started blogging back in 2013 alongside my Bachelor's in Science for the sole purpose of making money so I could go to Harvard for post-grad.
For the next three years I barely made $500 from my blog because honestly speaking I had no idea what I was doing nor did I seek any help until 2016.
But I was sure of ONE thing; there's light at the end of the tunnel.
Deep down I KNEW one day I'd be making a full-time income from blogging because I saw a ton of other bloggers doing it. And I knew for a fact if I did it right, I'll be a successful blogger one day, working from home, doing something I truly LOVE.
So, in February 2016, I finally decided to take a leap of faith and invest in a blogging course (Elite Blog Academy) that changed my blogging journey FOREVER!
Learning from someone who had experience in the blogging world and was getting results, was a life-changer for me.
Within two months of implementing what I had learned my blog income doubled to $900!
After that, my blog income slowly rose to $3000 before it tanked.
So, I ditched my old blog and started a BRAND NEW blog, Cut N Make Crafts and applied the same strategies I had learned in the blogging course Elite Blog Academy and EXACTLY one year later I made $16,000.
This income is a combination of revenue from my own products + ads + etsy store + affiliate income.
How Elite Blog Academy Helped
When I first started blogging, I had no idea about anything I was doing.
I just tried to mimic what other successful bloggers were doing, implemented some free tips I got from other blogs, but never actually tried to learn to make money through blogging. 
But like I mentioned earlier, I KNEW there was a way to earn a full-time income so when I stumbled upon a DIY blogger's review of Elite Blog Academy and how it helped her in boosting her income, I thought I found my golden ticket to success.
So, with whatever savings I had, I enrolled in this mighty course and I have ZERO regrets. 
The course changed my entire life!
I dived into the course, hungry for info and started implementing the strategies covered in the course.
The course is divided into 4 main modules with 3-4 sub-units in each module.
Module 1
Module 1 is all about setting up the perfect foundation for your blog. Back then, I skimmed through this module because I felt like my blog had the strong foundation. But when I started this new blog (Cut N Make Crafts) I went back to this module and worked on picking the perfect name and setting the right foundation for the blog which certainly paid off as my blog is steadily growing every month.
Module 2
Module 2 is all about boosting your traffic. This is the module I jumped in because this is where I was struggling. Two months after implementing the strategies from this module, my blog income DOUBLED. Yep, that's right! That was the total game changer for me and thanks to the same strategies my current blog is now at 50k pageviews.
Module 3
Module 3 was all about monetizing your blog. Through this module, I found about all the amazing ad networks and launched my first ever course about running a handmade bag business. Also, based on this module I launched my second course about designing SVG cut files and thanks to this I made $10k this month. A full FIVE FIGURE! 
Why I chose to work online instead of getting any physical job?
Working online seemed more flexible as I didn't have to work for fixed hours. I had the liberty to work whenever I was free; that's after classes or during the weekends. And I could skip all work during exams and assignments and pick up where I left off after the break.
Secondly, I knew for a fact that investing my time and energy on my own online business would pay off later (which it did!).
Working online also gave me the freedom to work from any location in the world. Since I was studying abroad in Malaysia, during summers I would go back to my home country to spend time with parents without having to worry about quitting.
An online business was also more practical as it's not physically draining.
And since I chose blogging, I didn't have to worry about creating anything by hand and shipping
Today, I'm more thankful than ever for my work-at-home business.
Thanks to my online business, I could stay home during this entire pandemic and keep myself and everyone safe.
Thanks to my online business, I could support myself and my family and at the same time be there for them whenever I had to.
Thanks to my online business, I didn't have to worry about losing my job due to COVID.
For these reasons, I highly encourage everyone to start a online side-hustle so you have something to live off of during these times.
If you're looking for a side hustle or a way to work full-time from home, here's something that would help!
It's called The Work at Home Bundle. It was created to help you find job opportunities, find a healthy work-life balance, figure out how to be productive while working from home, and more!
When you buy the Work at Home Bundle, you'll get access to:
11 eCourses & memberships
9 eBooks
4 templates
4 printables & workbooks
I'll be back tomorrow to tell you more details about this bundle sale, but for now…
Check out the Work at Home Bundle right here: https://ultimatebundles.com/sale/wahmb2020-main?a_aid=a6990&a_bid=f43c1e78